Sony HDR-SR12 Camera Review
Sony's HDR-SR12 is one of the top video camera competitors. The camcorder also offers point and shoot for taking pictures. Coming equipped with some of the highest definition video and picture quality available. If you happen to be a photographer, you will appreciate the 120GB of storage space for pictures and videos. The video capabilities of the Sony HDR-SR12 are beyond impressive, since it has a 1920x1280 resolution and a speed of 16Mbps. Face detection is enabled with the HDR-SR12, which is a great addition for anyone that enjoys photographing people. This feature will give you the best shot possible and with crystal clear results. Let's look at the cameras features, picture quality and video performance.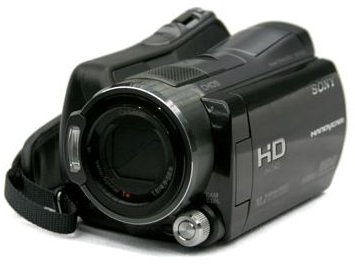 Features (3 out of 5)
The addition of Face Capture technology is one of the most standout capabilities of this camera. The ability to pinpoint the faces of people you are photographing is an excellent addition. While taking a picture, the camera will position a green box around each of the faces it detects, which means no one will be left out of any photograph. The lens of Sony's HDR-SR12 is 37mm in diameter, while the focal length comes in at 4.8 – 58.8mm. This means that wide shots are now easier than ever. There is a flash located on the left side of the lens, which should only be used for still shots.
Being able to start your camcorder in a flash is a great capability. The HDR-SR12 has acquired a new feature that enables you to put the camera in a low power state, which will make the camera able to start back up in the click of a button.
On the downside, the camera is not as firm as other DVD camcorders are. Since there is no spot for a hard drive, the camera is lacking the bulge that most people hold onto. The strap does help, but the camera still slides around while being held because there is not much to grip.
Video Quality (4 out of 5)
The Sony HDR-SR12 is packing Sony's newest chip, the ClearVID CMOS sensor. This chip gives videos HD quality, cancelling background noise at the same time. The color quality in videos is impressive. If you shoot numerous videos outdoors, you will obtain vibrant colors without unnecessary background noise and impressively sharp video. You can also conquer shooting in low light environments with this camera.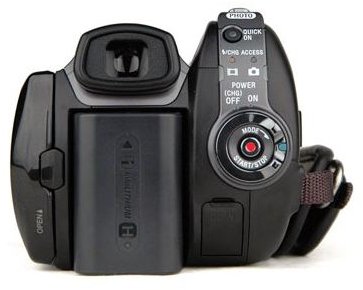 Picture Quality (5 out of 5)
The picture quality is as impressive as the video capabilities for the HDR-SR12. SteadyShot is an Optical Image Stabilization system, which produces each picture and video with no shaking effects. If you are walking while shooting a video or a picture, the camera will stabilize itself so that you get a crisp image every frame of the way. While taking a wide angled picture can be difficult with other cameras, Sony's HDR-SR12 has an impressive range of view for a handheld camcorder. The angle measurement of the biggest shot that can be taken is 48 degrees. You can choose from four modes when shooting a video or picture: HD FH, HD HQ, HD SP and HD LP. Each of these ranges in megabytes from 16Mbps to 5Mbps, which determines the quality of the picture or video that is taken.
Final Verdict (4 out of 5)
The Sony HDR-SR12 is an impressive camcorder, although it may not be the best option in its price range. Try it before you buy it to make sure this camcorder suits you best. With all the features that this camera includes, though, this is a solid choice for any video and photo lover.
Credits
Each of the images are supplied by www.camcorderinfo.com