Top Rated Digital Cameras: Point and shoot cameras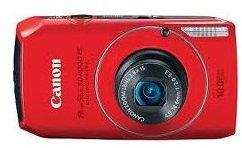 You have been thinking of taking the plunge and finally purchase a digital camera this Christmas/New Year. In all probability, you might have received 'advice' from friends, decided to scour the Net for information on the top cameras this season, which led you to this page. Let me help you out by putting together a list of the top-rated digital cameras. I've tried to include cameras of various types, right from point-and-shoots to dSLRs. Rest assured, you cannot go wrong with purchasing any of these beauties!
1. Canon PowerShot SD4000 IS
The strength of the Canon SD4000IS lies in its feature-set - the pedigree is apparent. Probably the first Canon compact to have a
back-lit CMOS sensor, this baby is capable of several high-speed modes and excellent low-light imagery, complemented fully by the 28-105 mm eq. IS lens which has an aperture of (hold your breath) F2.0! 720p HD video with a HDMI out port, 3.7 fps burst mode (at full resolution, and 8.7 fps at reduced resolution), a fish-eye shooting mode and a unique 'slow-motion video' feature add to its impressive feature-list. A real scorcher indeed - grab it without a second thought!
Price: $260 onwards
2. Sony Cyber-shot DSC-WX1
Sony cameras are famous for the good looks coupled with decent performance. The one thing many compact cameras are not adept at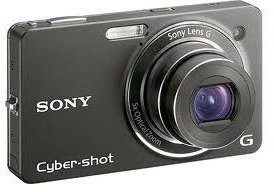 is photography under poor lighting conditions. But tthe DSC-WX1 takes the cake with its commendable low-light performance.That said, I must add that images do lack contrast under natural sunlight, and may require a bit of tweaking on the computer. The 5X (24-120mm) zoom lens is adequate, as is its 10 MP sensor.
Price: $240 onwards
3. Samsung HZ35W
A versatile 24-360 mm eq. lens, 12 MP sensor, 3" AMOLED screen, built-in GPS, great image quality, face detection and 720p video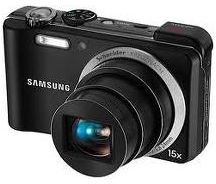 make the Samsung HZ35W as feature-packed as one could ask for. The USP of this camera might well be the AMOLED screen, which offers excellent visibility in direct sunlight and the built-in GPS, a feature rarely found in other cameras.
Price: $320 onwards
Superzooms have always been dominated by Canon and Panasonic, and the two I will recommend here are the top range models from these companies.
4. Panasonic Lumix FZ35
Continuing the tradition of top-notch performance is the newest iteration of the Lumix FZ series, the FZ35.Light and small,with a simple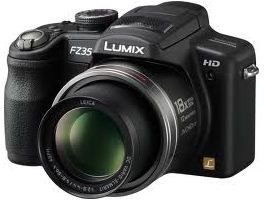 user interface, the FZ35 does not skimp where it matters. Sharp shots across the range of the lens, HD video, quick operation, flash hot-shoe and a host of other features make the Lumix a fantastic bet for the upcoming photographer who wants to move on to the next level.
Price: $260 onwards
5. Canon Powershot SX20IS
What more can be said about the camera which kind of pioneered this very class a few years ago? Amongst the earliest compact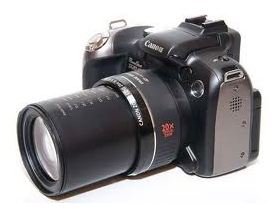 superzooms was the Canon S1IS and the SX20IS is of the same pedigree. Excellent build quality, razor-sharp images, fantastic video, a good 'workable' ISO range and a feature set second to none, the Canon SX20IS is a true photographer's camera. I know quite a few pros who keep a member of this series as their backup instrument! Also read my detailed review of the SX20IS. Highly recommended!
Price: $399 onwards
6. Sony NEX5
Finally a 'Micro Four Thirds' format camera from Sony. Though many other companies have a product in this genre, the top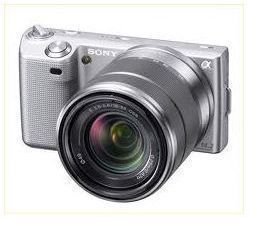 manufacturers have so far shied away from it. With the NEX5, Sony jumps into the bandwagon. The camera looks and feels different from anything else available currently - take for example the metal bodies kit lenses and a wholly revamped user interface which includes a built-in user manual with tips on how to effectively take good photographs using the camera! Other goodies included are in-camera HDR and sweep panorama modes. The large and capable sensor gives almost dSLR-like quality in a compact size and format!
Price: $650 onwards
7. Nikon D7000
Boasting of 16MP sensor, an ISO range of 100-6400, a new metering system, twin SD card slots, full HD 1080p/24fps video recording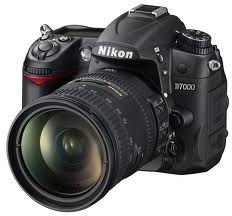 and a 3" LCD screen, the Nikon D7000 is a significant upgrade to the earlier D90. A tough magnesium alloy casing ensures it can handle the rough-and-tumble of daily life. Maybe the only niggle here would be its tendency to over-expose under high contrast conditions. But with a feature-set that's tough to argue with, the D7000 is a highly recommended dSLR indeed!
Price: $1200 onwards
8. Canon EOS 1D Mark IV
The Mark IV is the fifth generation of high-speed, professional dSLRs. A whopping 16 MP sensor with fantastic images even at ISO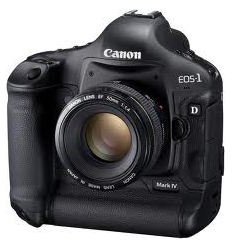 25600 makes the Mark IV an extreme performer. 10 fps shooting can freeze even the fastest of motions and full HD video capability adds to its charm. A super-tough magnesium alloy body, consistent and accurate metering, customizable interface, and a very good battery life add to the Mark IV's exhaustive feature-set. An invaluable tool for the professional, the Mark IV has few peers in the camera world today.
Price: $4500 onwards