Mini Digital Photo Frames: Digital Pocket Sized Photo Frames Buying Guide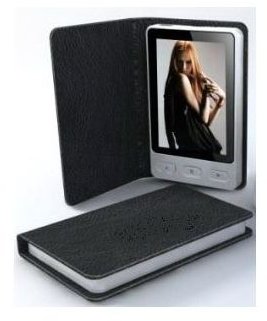 Introduction
If you are looking for mini digital photo frames, there are a lot of choices available out there. It is not enough to just look for something that can display photos. There are several considerations you need to think about including design, features, power requirements and of course, price. Here are some tips to guide you in picking the right digital photo frame for your specific needs.
Size
If you are looking for a pocket-sized digital photo frame, you are probably planning on bringing it along with you somewhere other than your home. This is why you should look at the most portable digital photo frames available. Of course, you will have no choice but to settle for a small display screen, but there are digital photo frames out there that maximizes their size for the display screen. Stay away from those items that have thick frames because they will simply eat up all the space that can simply be used to display your images in a larger way.
Image Quality
The screen may be adequate for a mini digital photo frame, but you also have to take a look at how good the image quality is when it is displayed. The resolution of the screen determines how much detail can be displayed . The type of LCD screen plays a role in this so it is advised that you take a look at at the type of LCD panel being used and check the brightness too because that also affects how the image is viewed.
Features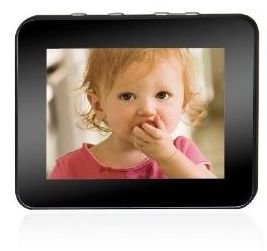 You might settle for a simple slideshow-type viewing option, but some mini digital photo albums include more features than that. Such as transition effects and numerous slideshow options. The way you transfer and manage the photos in the mini digital photo frame should also be considered. The built-in storage also plays a key role in how efficient and useful a pocket-sized digital photo frame, so make sure you take a look at the specifications of a product before you make your final decision. Other products may also include features that involve video and music playback, so think about if you want that in your digital photo frame or if you can do without it.
Design and Other Considerations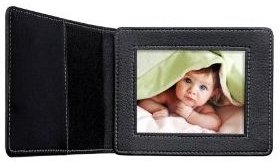 The design of the frame itself comes in second to the quality of the display. Even so, it is still an important consideration because if you want to show of your photos, you would want to frame it in a beautiful way. You should also check the battery life of the mini photo frames you consider to purchase because if you are going to bring it to places that will possibly not include a way for you to recharge your power supply, you will need a device that has a long battery life. Finally, after you have determined the size, image quality, features and look that is acceptable for you, check if it fits your budget. The more features a device has and the higher the image quality, chances are the price would be steeper than the other products. Think about these tips when you buy digital pocket sized photo frames.
Recommendations
Three products which closely fit for the ideal mini digital photo frames, and are highly rated by buyers from Amazon.com include the Coby DP350, HP DF300A and the ZOPID portable digital photo album.
References
https://www.wedodigital.co.uk/buyers_guide.php
https://www.ephotozine.com/article/Digital-Photo-Frames-5676