Learn About the Top Digital Cameras' Battery Life - The Top 5 Camera Models With the Longest-Lasting Batteries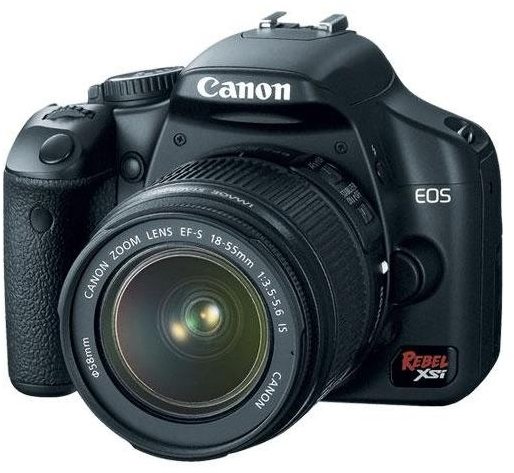 Canon
You are bound to have been in a situation at some time in your life when you are taking pictures of an important event like a birthday, graduation, etc., and your battery life dies after only a few hours. It's so frustrating, but you don't just have to live with it or live with carrying 30 packets of batteries. Instead, start off with a digital camera that is known for a long battery life. Here is our list of top digital cameras' battery life recommendations.
The Canon Digital Rebel XSi is a good camera to begin with. It takes excellent pictures and comes with a 12.2 megapixel CMOS sensor. It features a 3.0 LCD screen and several shooting modes. But the battery life on it seems to last all day.
People have reported taking over 500 shots on one charge with some juice still left when they were done. And, the battery is rechargeable, and you can recharge it in your vehicle if you need to.
Another Canon known for its battery life is the Canon PowerShot SD1100 IS. This point and shoot camera comes with a 8.3 megapixel resolution, and it can capture great pictures in nearly any type of lighting. Plus, it's really inexpensive at less than $300, and it is packed with shooting modes and other features.
The battery life on this one is also quite amazing. You can actually shoot over 400 pictures before you need to charge the camera. Or, if you don't use it that often, it will last for months without you needing to change the batteries. You should, however, invest in rechargeable batteries for this model.
Nikon
Canon's main competitor is Nikon, and Nikon's D3000 can definitely give Canon a run for its money on battery life. The Nikon D3000 takes amazing pictures, and the lens that comes with it features optical stabilization technology. It is packed with both manual and auto features, and it fits nicely in the hand.
The battery life on this model sets it apart from other models. You can take over 1,000 pictures at the highest quality, and you still have plenty of charge left to take more. Plus, the battery charges really fast.
Casio
Casio Exilim EX-H10 is an impressive camera all in itself. It is an extremely slick-looking point and shoot camera, and it has a 12 megapixel resolution and a 3 inch LCD screen. The 10X optical zoom allows you to zoom in close to your subjects, and it features different shooting modes.
For such a small camera, however, you can take a lot of pictures before you need to recharge the lithium battery. You can take over 500 shots on a single charge with this camera.
Kodak
The final camera worth your notice is the Kodak EasyShare Z980. This camera is designed to easily fit in your hand, and it features RAW shooting capabilities. This is a basic point-and-shoot camera, but the image quality is decent. But, you can shoot 500 plus shots before you need to change out the AA batteries.