The Best Geotagging Cameras: A Buying Guide & Top Recommendations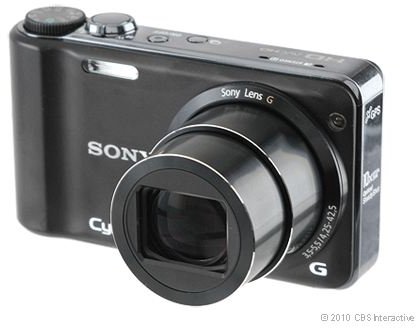 What to Look For
Geotagging images involves getting the exact GPS location of where you filmed a certain piece of video or took a picture. In the past you had to carry along a GPS device to do this, and then add the GPS information to the photo when you got back to your studio. But, now the major camera companies have started releasing geotagging cameras.
These cameras come with a built-in GPS unit that it secured within the casing. You no longer have to worry about wires sticking out everywhere, which could get lost or caught on something. You, however, want to look for cameras that provide you with more than just where you were when the picture was taken.
If you are a serious photographer, then you are probably going to want to know in which direction you were facing. You may also want to know a little more detailed information about the location.
GPS devices only give you general coordinates, and sometimes those coordinates can be off a few feet or even a few miles. So, you're going to want either Bluetooth connectivity or a wireless Internet connection to check the coordinates.
Sony DSC-HX5V
The Sony Cyber-shot DSC-HX5V is highly rated by both consumers and critics, and at between $300 and $350 online, it's good for the budget too. Besides the fact that you can record your location with the geotagging features, it's also extremely lightweight at 6 oz. and small at 4.1 inches wide, 1.1 inches deep and 2.3 inches high. So, you can stick it in your pocket and take it on any hike that you go on.
Another outstanding feature is that it shoots at 10.2 megapixel resolution, which provides you with excellent photo quality, and it has a 3-inch LCD screen. It's great even in low-light conditions, but it also has a great flash if you need it.
The major downside to this camera is that it can take a while to get the GPS on the camera going. One other problem is that you don't have a lot of manual controls, which means you'll have to rely on the automatic controls.
Ricoh Caplio 500SE
If you just want a standard camera with GPS capability, then you should check out the Ricoh Caplio 500SE 8 megapixel camera. This camera comes with built-in wireless LAN and Bluetooth connectivity, which allows you to connect to the Internet and GPS systems. The built-in GPS unit is also Bluetooth compatible, which gives you extra flexibility. The GPS unit is already accurate to within three to five feet.

Besides being able to add GPS information to your pictures, you can also add descriptions using a virtual keypad. This camera is also durable. It can withstand being dropped from one meter with no adverse effects, and it handles both bad weather and moisture.
Again, this device may be out of some people's price range at $1,400, but it's well worth the extra dough if you can find one. They are not currently available new.
Samsung HZ35W
The Samsung HZ35W, is another budget GPS camera at just about $350 online. It has a 14 megapixel sensor and a 15x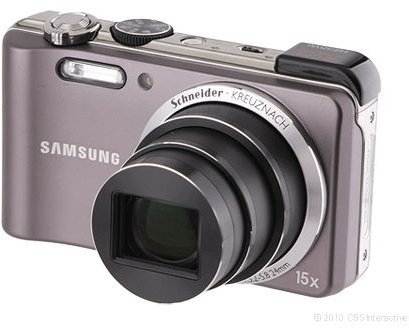 optical zoom. It's easy to hold and operate, and it provides you with really good pictures for your budget. It has a 3-inch LCD screen. It's fairly lightweight at 8.4 ounces, and it's 4.2 inches wide by 2.4 inches high and 1.1 inches deep.
It comes with both optical and digital stabilization, which means that you don't have to worry too much about your hand shaking when taking pictures. It also comes with an SD/SDHC card slot for additional storage.
While this is one of the better geotagging cameras, you will have to play with the GPS settings to get it just right.
Canon and Nikon Owners
If you already have a Nikon or Canon digital SLR camera, you can now purchase attachable GPS devices that plug into the camera. As of today, however, neither of these companies have produced a camera with built-in GPS.