The Best Purse-Style Camera Bags: Buying Guide & Recommendations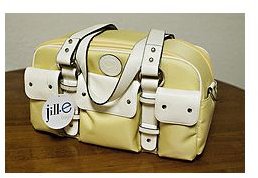 Finding purse-style camera bags can be quite difficult if you do not know where to look. Lugging around a drabby camera bag is no longer a problem. There are fashionable camera bags that are now available on the market today.
Shutter Sisters
Shutter Sisters is an online store that focuses on making fashionable camera bags. Designed specifically with the women in mind, there camera bags and cases are available in a variety of colors, shapes, designs and texture. They offer several types of camera bags including one with Velcro-removable panels that can be arranged to fit your specific lenses and bodies. They also offer professional camera bags with a traditional design or purse style camera bags where a simple digital camera can fit.
Funksion
Another brand that creates purse style camera bags is Funksion. This creative company features clutch-type camera bags and cases. Their bags are lined with 100% cotton to provide sufficient padding and protection for your camera. However, their bags are more suitable for small digital cameras. Their clutch camera bags are available in 2 designs: Cam Clutch Hangin' out and Goin' Out. The outside of the bag features an extra pocket that stretches to accommodate mobile phones, an MP3 player, or other accessories.
Janine King Designs
If you are looking for professional camera bags that are still fashionable then you can check out the camera bags by Janine King. The camera shoulder bag has a messenger-style bag that measures 9 x 9 x 5 inches that can accommodate a professional camera and lenses. The bags are available in different fabric designs and colors.
Gypsy Rose Handbags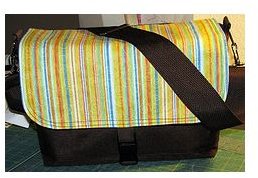 For a funky, purse-style camera bags check out Snugglens by Gypsy Rose Handbags. The bags are available in a variety of sizes to accommodate different cameras and lenses. These messenger-style bags feature colorful fabric flaps with different designs. You can fin small, medium and large camera bags as well as hobo-style bags. The hobo bags are available in various sizes as well that can be used as a camera shoulder bag.
Martilena Handmade Bags
The camera bags from Martilena are all handmade. They have a variety of camera bags and lens sleeves to choose from. They offer messenger-style bags with adjustable straps. You can even customize the camera bags by choosing a fabric that you want. These camera bags have compartments where you can fit in your DSLR, different lenses, and other camera accessories.
Xcess Rize Designs
Xcess Rize Designs offer messenger-style camera bags with adjustable straps and customizable flaps. They also offer camera bags, especially for women, in different patterns and colors brining bags to a whole new level. Depending on the size and design you choose, the bags have different compartments where you can fit in several lenses including your DSLR. All of the camera bags are padded and reinforced for durability. Most also feature a hard base to ensure that your camera is well protected. Xcess Rize Designs also have a hobo-style camera bag with adjustable straps that can turn it to a messenger-style or a camera shoulder bag. They also make purse-style camera bags for those who prefer a smaller and less bulky bag.
Image Source: www.flickr.com