Top Digital Cameras to Get Your Teenager: Buying Guide & Recommendations - Perfect Holiday Gift Ideas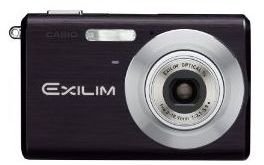 Your teenager is picky. It's the truth no matter what you are buying. But, when it comes to getting them a camera, you want to make sure that you find one that not only has substance, but style as well. So, here is a list of some of the top digital cameras to get your teenager, and these are perfect holiday gift ideas.
Color Counts
First of all, let's discuss style. You may be happy with the standard gray or black camera, but your teenager would probably die before they will take that out of the house. You should instead look for cameras that come with an interesting look and lots of color.
Both the Canon PowerShot and Nikon Coolpix come in a variety of colors, and these also tend to be small as well. Another feature of these cameras are high resolution, usually having 10 plus megapixel resolution capabilities. Plus, both of these camera manufacturers are known for quality so you should be safe going with either one.
In fact, if they have a favorite color, scope out one that is either the same color or close to it. Teenagers are all about having their own style. It might sound vain, but your teenager will probably be happier with a brightly colored camera for Christmas than one sporting 10 megapixels.
Go for Features
Next, look for one that has interesting features. Social networking is all the rage nowadays. Even young teenagers are on Facebook. And, camera companies have been taking notice. The Flip MinoHD now comes with the FlipShare software. FlipShare allows your teenagers to edit their pictures and then upload them to Facebook. And, this camera is so small that it will fit in nearly any purse or pocket.
Speaking of software, you may want to consider buying a camera that comes with a software program. Your teen is probably going to want to fix any pictures that they take. This will certainly help with the holiday shopping! You can also check out these free photo editing software programs if the camera you want to buy doesn't come with software.
Size Matters
And, size is another thing that you should consider. The reason that the iPod Nano is so small is that people want things that are not too heavy to carry, and this is doubly so for the average teenager. One such product is the Casio Exilim credit card size line of cameras. As the name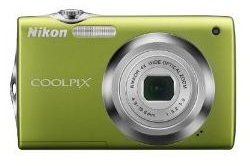 implies, these top digital cameras are the size of a credit card, which means that your teen can take it virtually anywhere. These cameras usually have decent megapixel resolution, somewhere between 5 and 6 megapixels. And, they are fairly lightweight, usually less than two pounds.
Think Before You Buy
The most important thing to consider is what does your teen like. Not all teens are the same. For example, if you have a teenager who is interested in becoming a photographer, then they probably want a more professional DSLR camera.
So, before you even leave the house in search of the top digital cameras available, really think about what your teen would want. It will make your holiday shopping that much easier.