Panasonic HDC-TM700: Reviewing a Panasonic Flash Memory Camcorder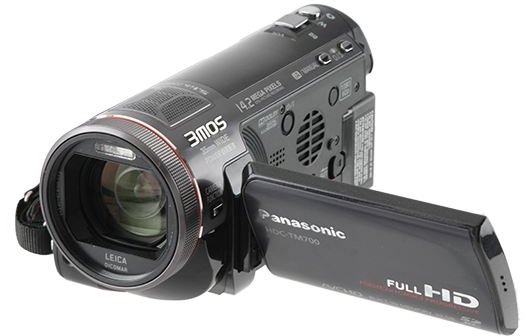 Overview
The Panasonic HDC–TM700 provides innovative features and excellent video quality for beginners and pros. With a price tag of $1000, this Panasonic flash memory camcorder has raised the bar for consumer camcorders.
Design & Features (4 out of 5)
The Panasonic HDC-TM700 is a compact and easy to operate camcorder that just weighs around 15 ounces with battery. It fits easily in the hand and its hand strap is well cushioned.
The Panasonic flash memory camcorder uses a powerful Leica Dicomar lens. This lens has an impressive 35mm wide angle that enhances the video capture quality when shooting indoors and landscapes. The camcorder has 12x optical zoom and 30x digital zoom.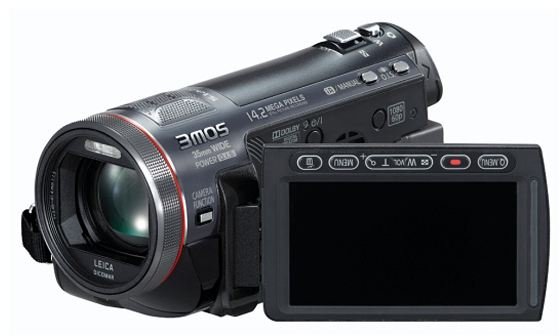 This camcorder offers 1080/60p recording using the advanced CMOS sensors, an extraordinary feature even for top line camcorders. The HDC-TM700 has raised the bar by offering consumers 14.2 megapixels resolution for still photos. Other notable features are its 3" LCD screen, viewfinder, and a diopter adjustment dial with 0.27" screen and 123,000p resolution.
The Panasonic HDC-TM700 shoots on 32GB built in flash memory. The Panasonic flash memory camcorder has no option for external memory card slot, that's one of its shortcoming along with the fan noise that it generates when used in a quiet room. On the other hand, one huge improvement is its multi-function lens ring that can be used for shutter speed, setting focus, aperture, or white balance.
The microphone mounted on the top of the camcorder records audio in 5.1 channel surround sound ranging from -30dB to +6dB. The consumers can also switch to 2 channel stereo recording, if they wish. And its integrated mic makes use of Wind Noise Canceler that identifies and suppresses the wind noise.
The Power Optical Image Stabilizer (OIS) feature lessens the effects of unsteady hands. This feature is quiet efficient even at high zoom settings. Power OIS makes use of gyro sensors that identify even tiny amounts of hand-shake and then shift the lens to adjust the optical axis for compensating that negligible movement. Connectivity wise, the camcorder has a USB port, HDMI output, a cold accessory shoe as well as microphone and headphone jacks. The DC-input is positioned within the battery compartment, which is pretty inconvenient.
Performance (5 out of 5)
Although the Panasonic HDC –TM700 is encumbered with sophisticated features, it's pretty straightforward to use. The Intelligent Auto (iA) control makes the camcorder very intuitive if you just intent to point and shoot. For others, the multi-function lens rings offers full control and flexibility.
The specialty of this flash based camcorder is its high quality video capture capability. At 1080/60p record mode, the renowned Leica lens captures elements that are clear even at 12x zoom. The footage colors are bright, rich, and accurate and the fast moving subjects appear smooth and clear. Its 3MOS sensors stand out for low light video capture.
The playback mode on TM700 is rather simple to use with a few useful editing features. The battery life is one hour and 30 minutes for start stop usage. Be careful of the file size of the recorded footage which is 12GB for a 60min video. You may require an external HDD to store footage.
Overall Rating (5 out of 5)
The Panasonic HDC-TM700 is a feature packed camcorder that most beginners and avid videographers will find easy and intuitive to use. Its 1080/60p record mode shoots videos with striking details and flawless quality. This Panasonic flash memory camcorder is one of the best consumer camcorders that is a joy to use.