5 of the Best Kids Cameras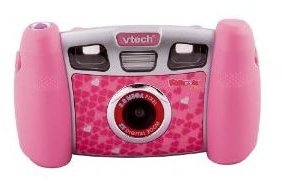 Kids Cameras
Cameras for children may be less sophisticated than cameras for adults, but it does not mean that they can't be used to take good pictures. They can be used by children to help them learn how to operate other more sophisticated cameras. They are also usually more colorful, which makes them easy on the eyes and more attractive to children. Here are 5 recommended kids cameras that you can get for your creative young aspiring photographer.
1. Vtech Kidzoom Plus Pink Digital Camera (5 out of 5)
The size of this camera is just right for a kid's tiny hands. It does not fall short in terms of features, though. Aside from being a digital camera with computer and TV connectivity and a 16MB internal memory with SD card support, it also includes games and movies. The play time your kid can get out of this camera is 30 minutes, but for digital camera use, it can go so much further than that. Its pink color makes it perfect for young girls. It gets a rating of 4 and half stars from Amazon users and gets a perfect score from Bright Hub. You can get it for $62.99.
2. Fisher Price Kid-Tough Digital Camera (4 out of 5)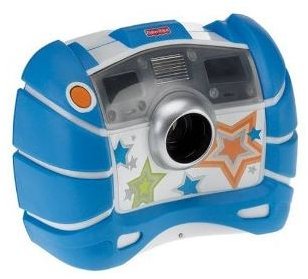 The previous camera is more appropriate for girls, but this one focuses on boys. Little boys can be a little tough on electronic devices, but this camera addresses that issue by being extra durable. Aside from being able to withstand damage from boys' activities, this digital camera also offers computer connection, an 8MB internal memory, an LCD preview screen and simple controls that kids can easily understand and learn. This digital camera for kids deserves a good score and you can get it for $58.
3. Disney Mickey Mouse Clubhouse (5 out of 5)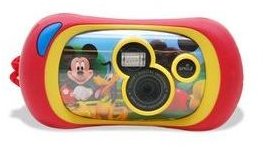 This digital camera has charm with the famous Disney character, Mickey Mouse. The camera is designed for children aged 3 and up. It is a kiddie attraction in eye-captivating shades of yellow and red. It has rubberized grips for the clumsy tendencies of kids. It contains basic buttons to facilitate simple commands, too. The camera has 1.5" LCD display to view stored images of up to 150 photos. Its storage capacity is even flexible with an SD card slot. Its battery life can endure 15 hours of continuous use. And, it earned an average of five out of five customer rating from Amazon and also deserves a perfect score from Bright Hub; way higher rating than other kids cameras. Its price is $69.99.
4. Digital Blue Disney Pix Micro Camera - Toy Story 3 (4 out of 5)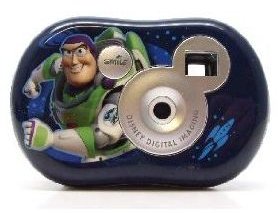 Toy Story 3, one of the favorite Disney Pixar animated movies, is now an exciting 1.3 Megapixel, VGA digital camera. It comes with a creative kit which includes the photo activity scrapbook and Pix photo editing application. Kids can take photos up to 40 captures at a time, transfer the files to the computer using the USB cable, make exciting designs with the Disney characters' clipart and frames using the included editing program, print and stick the photos on the scrapbook. The fun in this Digital Blue Disney Pix Micro camera doesn't stop at taking pictures, it also develop kids creativity. Though you can't expect a high quality image from its features, it sure is a child-friendly camera for budding photographers. This is rated 4 out of 5 and you can buy this at Amazon.com for $19.97.
5. LEGO 3MP Digital Camera (4 out of 5)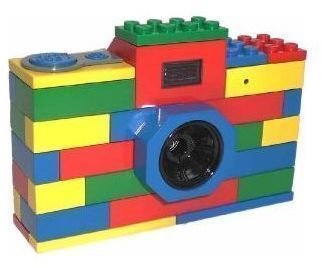 Nothing says kid-friendly more than a digital camera that looks like it's made of Lego blocks. It's not just a toy, though. This digital camera take photos in 3 megapixel resolution and it features a built-in flash, internal memory that can hold up to 80 photos, computer connectivity and fixed focus. It's definitely one of the coolest looking cameras for children. It gets a rating of 4 star from Amazon users and Bright Hub. You can get it for $79.99.