Top Sony Digital Photo Frames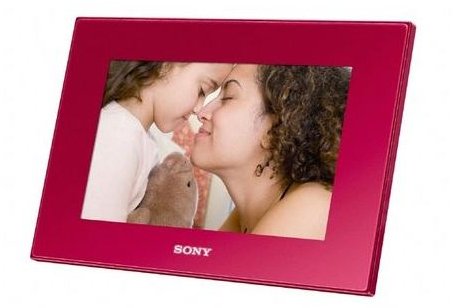 Traditional picture frames might last a century, but can display only one - printed - shot. Because of this big drawback, digital photo frames are taking their place in every home. You can really add a lot more to your memorable pics. You can create slideshows with all your favorite shots along with loads of other features such as video integration, audio, Wi-Fi, Bluetooth and much more. Considering the must-have qualities such as the features, brand name, good resolution, good aspect ratio and accelerometer – the names that come to the top of the priority list are the wide range of Sony digital photo frames.
Top Rated Sony Digital Photo Frames
**
Sony DPF-D72****: This is among the top rated digital photo frames from the house of Sony. This 7 inch LCD WVGA 800 x 480 and 16:9 photo frame comes in red with an internal memory capacity of 1GB that can hold up to 2000 images. Moreover, the frame contains features like Auto Image Rotation, Clock and Calendar and Multi Card Slot (MS, SD, CF, xD). Measuring approximately 12.7 x 7.8 x 3.9 inches in dimension, this outstanding photo frame weighs around 2.6 pounds and costs $78.58.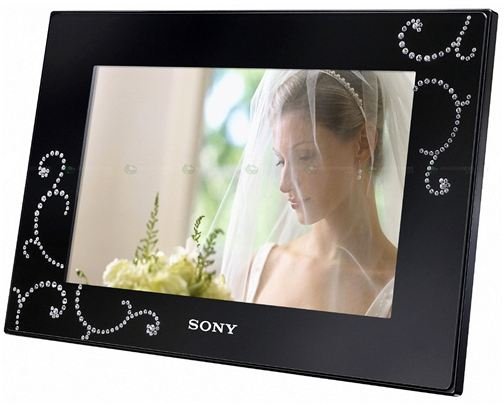 Sony DPF-D72N/BQ****: This is yet another top rated 7 inch LCD digital photo frame in black and crafted with CRYSTALLIZED™ - Swarovski Elements with internal memory capacity of 1GB to hold 2000 images approximately. Weighing around 3.3 pounds, the frame measures 13 x 8.1 x 3.3 inches in dimension with additional features such as Auto Image Rotation, Slide Show, Clock/Calendar and Multi Card Slot (SD, CF, MS, xD). The Auto Orientation sensor of this digital frame rotates all your photos automatically like a slide show into landscape or portrait format. An additional remote control is provided with the device for your added comfort and costs $105.86.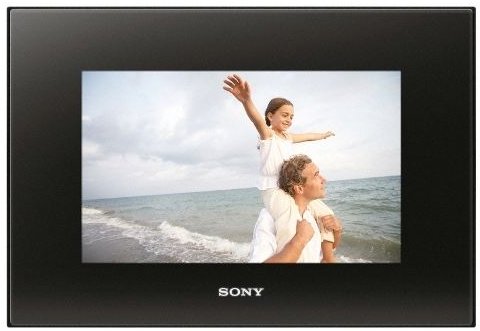 Sony DPF-D92****: Measuring approx. 14.4 x 8.8 x 3.9 inches and weighing around 3.8 pounds, this is also one of the top Sony digital photo frames with 9 inch (Diagonal) LCD WVGA 800 x 480 resolution and 15:9 in black. The Auto Image Orientation sensor rotates all the photos like a slide show in landscape or portrait format. You can directly transfer photos to Sony DPF-D92 digital photo frame from most of the digital cameras and memory cards via the USB input, which is indeed a great feature. Clock and calendar along with remote control are also provided along with an added alarm function. Cost: $115.64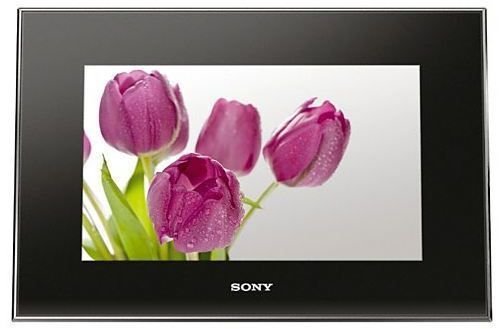 Sony DPF-V1000****: This $210.68 digital photo frame from the house of Sony is one of the top rated models of the class with 10.2 inch WVGA LCD display, 1024 x 600 resolution and 15:9 aspect ratio. This outstanding frame supports media such as Memory Stick, Memory Stick (R) Duo, (R) PRO, (R) PRO Duo and High Speed too. The advance remote control features allow you to access the photo frame just from the comfort of your couch or bed. The photo frame is made ready for Bluetooth wireless withy an optional DPPA-BT1, which is sold separately.