Night Vision Security Cameras: Increase Your Security with These Top 5 Night Vision Security Cameras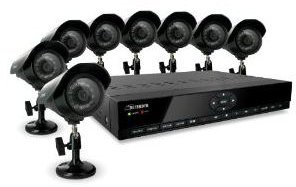 If you work late and don't like being in the dark alone or if you want to know what is going on in your home when you aren't there, night vision security cameras can give you peace of mind. For those who don't want to make any major changes to their homes (i.e. drill holes and run cable), have a look first at wireless night vision security cameras and see if there is a system that will suit your needs.
1. Defender SN301-8CH-008 8 Channel H.264 Smart DVR Security System with Coaching iMenu and 8 Hi-Res CCD Night Vision Surveillance Cameras
Price: $699.99
This system has been included in this set of night vision security cameras for those who are looking to protect their whole home or business. You get 8 security cameras, the Defender DVR with a 500 GB hard drive (it will hold over a month's worth of surveillance), the ability to view video online for free from any computer, and much more. This is such a good deal because you are getting everything you need to set up your own home or business security system in one set. The interactive coaching menu will help you get started and you can get 24/7 live customer support from the manufacturer.
2. SVAT GX5201 Wireless Portable Video Monitor with 2.5-Inch LCD & Night Vision Security Camera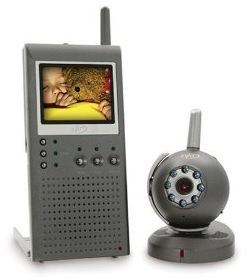 Price: $89.99
This indoor system is perfect for parents who want to monitor their young children at night or want to know what the nanny is doing while they are out. SVAT GX5201 is wireless and plug-and-play, and you can connect to a computer, DVR, VCR, or TV to record surveillance footage. You get a high resolution monitor with several features and one camera with built in voice activation. In addition, you can connect to up to three more outdoor or indoor wireless cameras. There are some problems with occasional interference (screen flickers and static) and you should buy rechargeable batteries as this product uses ordinary batteries up quickly. Other than that, this product is a great deal for the price you pay.
3. The SecurityMan Wi-Fi Interference Free Indoor/Outdoor Color Camera Kit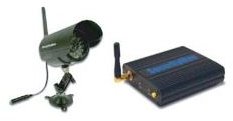 Price: $159.99
With this SecurityMan you get a wireless receiver, one wireless color camera (with a bracket for mounting), adapters, an AV cable and other accessories. I chose this system because it's wireless, easy to set up out of the box, there's no interference, and it can be used for either outdoor or indoor purposes. Recording is simple; all you have to do is hook it up to your TV or DVR. The receiver supports up to two night vision security cameras, so this system is good for someone who only needs to protect a couple of key areas.
4. SVAT's Hands Free 2-wire Indoor/Outdoor Color Video Intercom System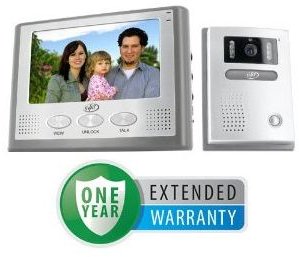 Price: $199.99
If you simply want to know who is at the door before you answer it, this SVAT system is one of the best options. It has a night vision camera that allows you to see up to 8 feet away, and both the camera and monitor can be set up easily. You are alerted by both audio and video when someone approaches your door. This system comes with everything you need to set it up and if you have an existing doorbell you can use the wiring for it rather than running new wires.
5. USB 2.0 DVR W/Indoor Color Security Camera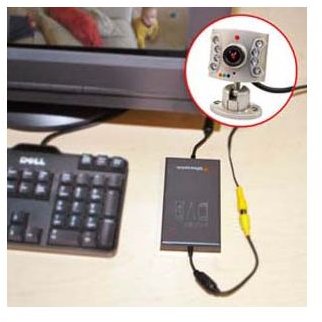 Price: $149.89
This USB kit is good for people who need to monitor what's going on in their office at home or at work. The DVR hooks right into your computer's USB 2.0 port and you can use the built in motion detection or schedule specific recording times. Each system is password protected with a single administrator and as many users as you want. You get one color camera with night vision and everything else you need to start recording right away. Access the video over the Internet or watch the video on your computer later on. You can organize the video by date, events or time.
Image Credit: securitycamerasandmore.com
Before you purchase any night vision security cameras, sit down and make a list of what you want from the cameras – then you can begin your search with a better idea of what you require in a system.