The Best Geotagging Video Camera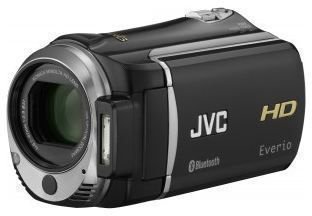 What are Geotagging Camcorders?
Geotagging is fun and convenient. You don't have to try and remember where a piece of video was taken. You simply have to tag it with the coordinates, and then you'll know exactly where the clip was captured. And, if you're on a long vacation, you know that you don't want to remember every single stop by yourself.
Geotagging digital camcorders are the latest edition to the geotagging realm. But, the market is being so flooded with these video cameras right now that it's hard to tell which are the best. So, here is our list of the top three best geotagging video cameras, and you can pick the best geotagging video camera for you.
Sony Handycam HDR-XR520V (4 out of 5)
Sony jumped on this technology early so it's no wonder that they have two on this list. The Sony Handycam HDR-XR520V ($1,200 to $1,400 online) has all the features that you would want in a standard camcorder, plus the ability to geotag your clips. This is a hard-drive AVCHD camcorder with a six megapixel CMOS sensor and Optical SteadyShot image stabilization, which means that you don't need a tripod unless you're in extremely low-light situations.
The GPS receiver feature is built into the device so there's no more need to deal with external GPS units. While the unit can fit in a jacket pocket, you may want to put in into a lower pocket since it is a little heavy. The quality of the image is near perfect, being sharp even in low-light conditions. The only major issues with this system are that the menu can be confusing, and you can't control the shutter speed.
HDR-CX350V 32GB HD Handycam Camcorder (4 out of 5)
The next Sony is the HDR-CX350V 32GB HD Handycam Camcorder. This camcorder is a little less expensive than the previous one, generally selling for approximately $900 online. But, just like the previous version, the GPS receiver is built into the camcorder, and it films in 1920 x 1080 true HD. It has a 32 memory drive and Optical SteadyShot.
Other features include a 12x optical zoom and a quarter of an inch 3.5 megapixel Exmore R CMOS sensor. The only major drawback for this camcorder is the price. This camcorder is slightly more expensive than others in the amateur video class.
JVC Everio GZ-HM550 (5 out of 5)
The final one on the list is JVC's Everio GZ-HM550. This camcorder makes the list not only because of the built-in GPS receiver, but the camcorder is also Bluetooth enabled. Plus, this model is generally inexpensive, coming in at less than $700 online.
Other features include 10.6 megapixel CMOS sensor, SD/SDHC expansion slot, 16x zoom and 32 GP of memory. Plus, the camera can take up to 9 MP still images, and it's relatively light a 2 pounds. The only downsides to this camcorder are that it only has five scene selections, and the video compression feature causes the video quality to significantly drop.