Tips on How to Put Camera Phone Pictures Online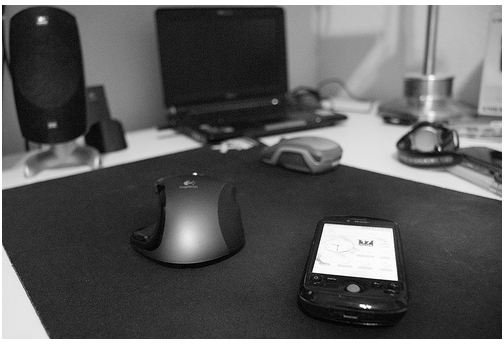 Introduction
Smartphone cameras are becoming better and better with each new phone release. They are adding more megapixels, better lenses, and flashes. We've discussed how to take good pictures from your cell phone, but what do you do with them after you have taken them? The good thing about a cell phone camera, is that it goes with you everywhere and it's simple and easy to use. Leaving pictures on your phone though is no way to share or archive them. The best way is to put them online like your Facebook, MySpace, or other favorite online photo sharing website. This can be done in several easy methods depending on your phone's capabilities and your cell phone provider's plan.
Photo by .dr4gon
Upload Directly to the Web
Most smartphones come with an internet data plan or at the least wireless (Wi-Fi) capabilities. This will allow you to get on the internet and navigate to the site of your choice and upload it through a mobile version of the site or mobile app for easy access. By uploading directly to the site, you can add your own title and description to your pictures and instantly share them with friends and family. This is probably the easiest and most versatile method of getting your pictures online.
Email or Media Message
An alternative way to get your pictures online or share them with a select number of people is to simply attach it in an MMS text message or email. If you choose this route and send it via email, you will be able to access the attached pictures in your "sent" mailbox when you login to your email account on your computer. If you just want to archive it in your inbox, just send an email to yourself with the picture(s) attached!
Connect to the Computer
Still another way for phones without internet or messaging capabilities is to purchase a USB cable that will connect your phone to your computer. Then you will be able to navigate the directories on your phone and download any or all of the photos and other files. If you have a smartphone, your phone likely came with software and/or a cable to allow you to easily accomplish this. For example, BlackBerries come with a USB cable and BlackBerry Desktop Manager, Apple iPhones use iTunes, and Google Android phones allow drag and drop as if using an external hard drive.
Use a Card Reader
The last way is to use a card reader to download the pictures from your phone. Some smartphones have SD, SDHC, miniSD, microSD or some variation on the SD card which will allow you to unplug the card and use an external reader to transfer the pictures. This allows you to easily swap out cards or upgrade to larger capacities. Depending on your phone, this can involve removing the battery and is recommended against. Any of the three above options will work just as well and save you time.