Finding The Best Night Vision Camera Lens Adapter for Your Digital SLR Camera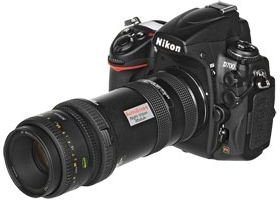 Nowadays, many of the top rated digital cameras are somewhat responsive to shooting in low light conditions or places where you are not allowed to operate the flash. Even though these digital cameras are operative in such conditions, in order to make your camera see very clearly even in the dark you need to look for some specialized night vision system. This specialized system is nothing but a night vision camera lens adapter to convert your digital camera into a powerful night time image capturing device. This article will guide you in finding a night vision camera lens system that is a best fit for your digital camera.
You might want to also check out Taking Great Indoor Photos without a Flash.
What to Look For in a Night Vision Lens
The ideal night vision camera lens should be featured with high quality automatic image intensifier control to match all lighting conditions, even in the dark.

The lens adapter must draw its power directly from your camera system and not be battery operated.

It should not interfere with other important camera functions.

The night vision camera lens module must be easy to install with no set-up requirements and field configurable in seconds.

The module must be sturdy enough to withstand any photographic location and condition.

Must fit your digital camera brand perfectly.
Best Night Vision Camera Lens
**
For Nikon SLR Cameras: The AstroScope 9350NIK among the best camera lens adapters, producing high quality night images. Featured with optimized night vision module system, it draws its power directly from the camera with no back focus adjustments. The AstroScope 9350NIK is easy to configure and can be set up in seconds. The only step involved in the process is just removing of the objective lens and attaching it to the lens mount. Moreover, its special chassis is capable of withstanding any harsh field conditions. In short, the AstroScope 9350NIK is easily configurable and a perfect fit for Nikon SLR camera models.
You might also be interested in reading Top 5 Nikon Lenses for Low Light Photography.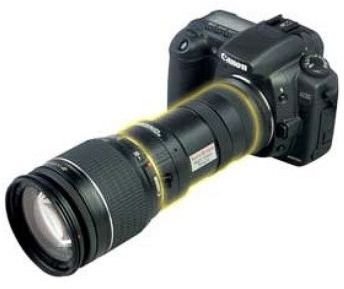 For Canon SLR Cameras: The AstroScope 9350EOS-FF is among the top rated night vision lens adapters adding night vision to your Canon SLR cameras. The most important feature of it is that the module fits perfectly between the camera body and lens and does not interfere with the cameras all-important features. The module itself comes with some added variable gain controls to help your camera produce brighter and high-resolution images. These add-on gain controls further help your camera in adapting to any light conditions. Moreover, the special chassis module is robust and sturdy enough to withstanding any harsh field conditions as well, which is no doubt an added advantage. The AstroScope 9350EOS-FF lens adapter is easy to set up with no extra requirements and can be configured in less than a minute.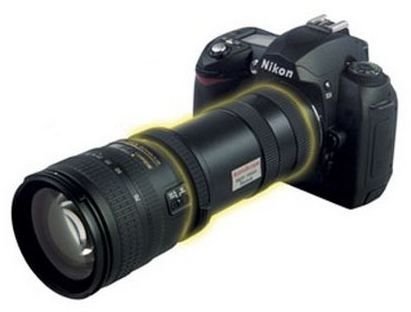 For Nikon Film and Digital SLR Cameras: The AstroScope 9350-NIKS-3PRO is another night vision camera lens adapter to convert your Nikon film or digital SLR camera into a high performance night vision photography system. Featured with third generation image intensifier, also known as Gen 3 PRO, the module works effectively in transforming dark scenes or images, even below 10.4 lux into high-resolution photographs. In addition, the special chassis is capable of withstanding any harsh field conditions. Furthermore, the AstroScope 9350-NIKS-3PR night vision camera lens adapter is easily configurable.