Top 5 Custom European Calfskin Leather Camera Bags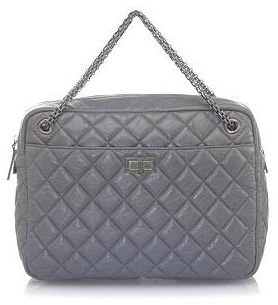 Custom European Calfskin Leather Camera Bags
From the early days to the present fashion age, handbags have been an icon of fashion for both men and women. Over the time and continuing with the concept, the styles may have changed but carrying fashionable bags have not; be it your purse or a camera bag. If style matters to you and your style speaks of your grade of excellence and elegancy, you're in the right place. Made from Europe's best and finely polished calfskin leather, these custom European calfskin leather camera bags speak of best craftsmanship and quality with style too. The leather being made from the dressed skin of young cattle, the calfskin camera bags are soft and smooth in texture that makes them so desirable. This article will help you choose a great traditional calfskin bag for your camera.
**
Chanel Grey Aged Calfskin Hybrid Camera Bag: Chanel being a well-known brand in handbags, the Chanel Grey Aged Calfskin Hybrid Camera Bag is no doubt one of the top rated camera bags. Measuring approximately 13 x 9 x 4 inches in width, height and depth, this brushed silver, three pockets, top zippered camera bag is crafted from aged European calfskin leather. Besides holding your camera, there are additional pockets to hold your cell phone and other accessories too.
Chanel Pink Leather LAX Accordion Camera Shoulder Bag: This is yet another great European calfskin camera bag from the house of Chanel made to match your everyday elegance. This shoulder camera bag measures around 12.25 x 6 x 8.5 inches, with two exterior side pockets and two outer pockets with hidden magnetic closings. The chained straps along with the flat leather shoulder pad adds up to the elegancy of this pink leather camera bag.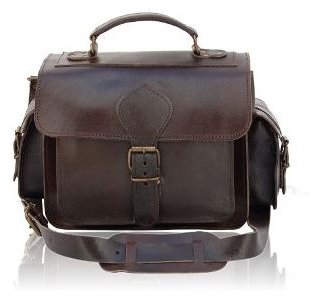 Grafea Leather Camera Case - Vintage Photography****: Grafea, a well-known brand and an example of skilled European craftsmanship are also among the best calfskin camera bags. Made of strong calfskin leather, these bags are spacious with two side pockets, one outer and one zipped pocket at the back. Measuring 8.26 x 14.17 x 7.67 inches, the bag's internal compartment measures around 19cm x 23.5cm x 15cm (HxWxD). Besides being large enough to accommodate your camera and accessories comfortably, the bag has long adjustable and detachable shoulder strap for your easy carrying. This particular camera bag model is available in two colors: caramel and dark brown.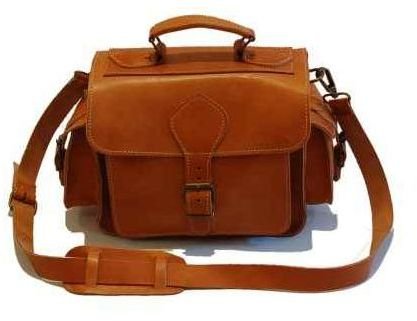 Grafea Leather Camera Bag****: Similar in structure as the Vintage Photography, this Grafea camera bag is also made from strong European calfskin leather and other features remaining the same as in other models. The only difference is in the size, measuring 9.0 x 11.5 x 5.5 inches. Being bigger in size, the main compartment of this bag is spacious enough to hold a full sized DSLR camera along with two lenses or flash units as well. This model of Grafea calfskin camera bag is available only in caramel.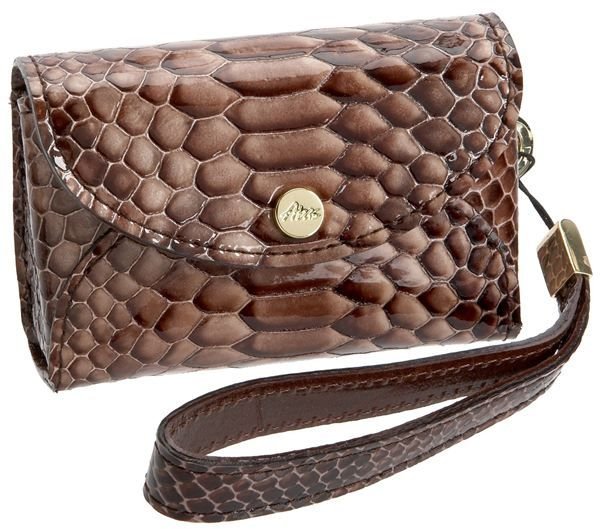 Abas Digital Camera Case****: The python printed Abas camera case is yet another best and stylish camera bag made with Italian calfskin leather. Measuring around 2.5 x 4 x 1 inches, the bag is lined with leather to protect your digital camera from being scratched and from sudden bumps too. Available in different vibrant colors, this fine European leather camera bag is no doubt the best in terms of style and quality.