The Best Camera Bags for Women & Tips on What to Look for When Buying Camera Bags for Women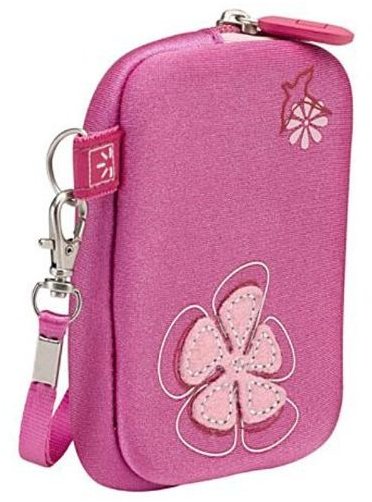 Camera Bags for Women
Most of the camera bags that are available on the market are designed keeping in mind the needs of men only. The real problem with the camera bags for women is that they fail to keep up to the expectation of a woman. As a photographer, women fall under the creative bunches where visual beauty and softness is the last word.
Check out these tips for choosing the best camera bag for more on what to look for when buying a camera bag.
What to Look For When Purchasing a Camera Bag for a Woman
The design should be such that will appear as if they are hardly carrying anything.
Must be pretty, extremely fashionable with thin straps and matching their outfit.
The material should be softer and colorful.
Top 5 Camera Bags for Women
1. Caselogic UNZT-2 Compact Camera Case in Pink/Pop Flower - Measuring approximately 3.75 x 2.5 x 0.75 inches in internal dimension, this is one of the top 5 camera bags for women and probably the cheapest too, with a price of only $9.99. This compact and floral printed camera bag is ideal for point-and-shoot cameras and can hold your cards and cash too. It has a built in screen protector in the front panel to protect your camera screen. The Caselogic Compact Camera Case comes in a variety of different colors and models, but the price range is nearly the same.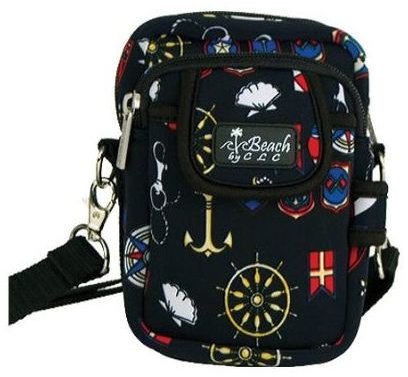 2. Beach Women's Dillon Beach Camera Bag – Measuring approximately 3.75 x 6 x 3 inches in dimension, this $28.95 women's camera bag fits most camera models and their accessories. Featured with an adjustable strap that can be worn on your shoulder, around your waist, or chest. The strap is detachable as well and even contains a chap stick slot.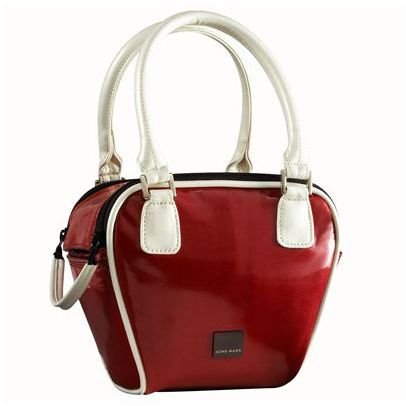 3. Acme Made The Bowler DSLR Red Camera Bag for Women – This is yet another vibrantly colored and one of the top 5 camera bags for women. Marked with style, full padding, closed-cell foam and quilted tricot, this camera bag can fit most of the DSLR and SLR camera models. Other features include, hidden storage pockets for storing small accessories and toiletries. The soft and comfortable handle in white complements the red color of the bag perfectly.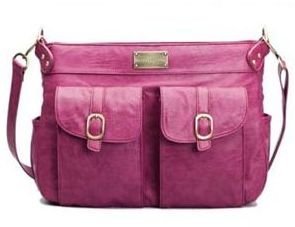 4. Kelly Moore Camera Bag – If you can afford to spend a little more ($199.99), here's the fashionable Kelly Moore Classic Camera Bag for women available in a variety of elegant colors to make you feel luxurious. Moreover, its magnetic snaps are fast and easy to handle with removable Velcro Dividers and padding for extra protection as well.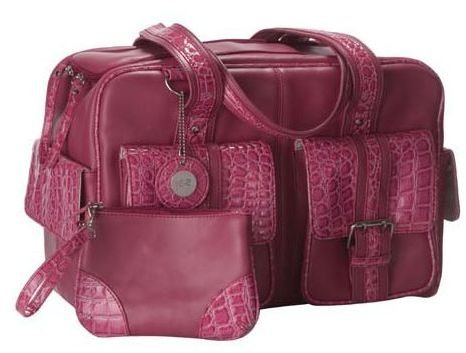 5. Jill-e 961457 Camera Leather Bag Medium – Measuring approximately 8 x 9.5 x 14 inches in dimension, this $176.39 pink camera bag is no doubt comfortable to carry with extra padding and detachable strap. The netted pockets, Velcro dividers and multiple outside pockets help you to carry all your accessories and handy toiletries. The camera bag comes in a wide variety of designs, materials and varying price ranges, which makes it on this list of the top 5 camera bags for women.
What Makes These Camera Bags for Women the Best?
All of the above bags are colorful, fashionable and sophisticated and do not actually look like camera bags, but rather stylish bags for women.
Adjustable and detachable strap helps to carry in different ways so that you hardly feel you are carrying anything and easy to handle too.
Padded for extra comfort and protection for your camera and accessories. Also the hidden pockets can hold your toiletries and other personal items too.
Fits any camera model and its accessories comfortably.
The materials are softer for added comfort.
Affordable prices.