What is a Good Security Camera System? Tips on What to Look for & Recommendations for a Good Security Camera System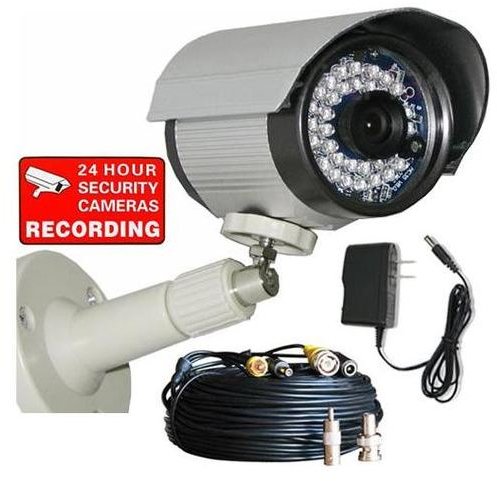 Overview
Security cameras vary as much as their uses. Indoor cameras are used to keep watch inside homes and offices. Outdoor cameras, on the other hand, are made to withstand weather conditions and protect the perimeter. There are also some higher-end, more specialized cameras that are used to protect companies who do not have night watchmen or staff. So, what makes a good security camera? Here are some things to look out for when going to buy a security camera.
Security Camera Lenses
First of all, get a camera with a good lens. Good lenses allow you to see intricate details like faces, clothing, license plates and other identifying markings that could assist you if you do have a break-in. Buy lenses that have glass as opposed to plastic. Plastic lenses can easily scratch and do not provide fine details.
Get a lens that has some type of protective coating. This will help keep the lens clean and are resistant to color blending when the camera zooms in. While high megapixels can add additional details to your camera, a good lens is more important than a high megapixel camera.
Megapixels and Zoom
Another issue with high megapixel cameras is that the image takes up a lot of space and bandwidth. If you are watching your video from another room or another building, your images may stall or cut out with higher megapixel cameras because it has to be transmitted over the Internet. And, the larger the files, the longer that it takes to transmit.
Buy cameras with both optical and digital zoom. Your optical zoom will zoom in on an object while your digital zoom will expand the optical zoom by magnifying the object if you need a closer look. A good optical/digital zoom ratio is 200x digital zoom and a 10x optical zoom.
Home Security System
A good, budget security camera system is the VideoSecu 1/3 inch Sony CCD Outdoor Video Security Camera. For about $90 online, this
camera comes with a weatherproof housing, an infrared f3.6 mm corrective lens, light sensor and 100 feet of power cable. It has a resolution up to 420 TVL, and the images are very crisp and clean. It is a closed circuit television system, which means that the video is transmitted to a monitor. This system works well for homes or small offices.
Business Security Camera
For businesses, the $500 online Lorex Edge Series Video Surveillance System comes with four cameras that can be set up around and outside the office. It comes with four camera stands, adapters and extension cables. It is weather resistant and comes with 18 infrared LED lights, which allow the cameras to pick up to 50 feet of details at night.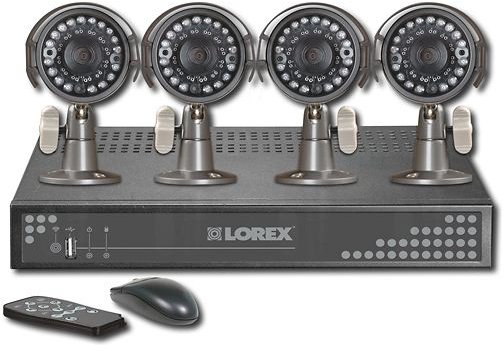 Other features include motion detectors, a timer, the ability to change to black and white in low-light situations, and the ability to continually record footage. This camera also is a closed circuit camera, allowing business owners to check up on their business when they're not in the office. Companies of all sizes can use this system. But, there is one drawback. If you have a larger office, you may have to invest in two to cover the entire area.