How to Choose the Best Super Telephoto Camera Lens

Super Telephoto Lenses
The extreme focal lengths offered by a super telephoto camera lens makes them the ideal specialist lens for wildlife, sports, and astronomer photographers.
These lenses are big, heavy and expensive, but they offer photographers the maximum reach possible to achieve the stunning, sharp, close-ups you see on magazine covers. If you have the money to buy one, there are plenty of options. The lenses below are five of the best.
Canon EF 800mm f5.6 IS USM (5 out of 5)
This is the longest lens that Canon makes. If 800mm can't get you close enough, then you just need to move a bit closer! A favorite with bird photographers, this 10 lb lens is relatively lightweight for its size. The image stabilization allows shutter speeds up to 4 times slower than normal with no change in exposure, while the weather sealed body means that this lens is good to go in almost all shooting environments. The focal length will get you so close, and produce such sharp images, that viewers would be forgiven for thinking you were shooting with one of the best Canon macro lenses. It is yours for only $11,000!
Nikon AF-S 400mm f2.8 ED VR II (5 out of 5)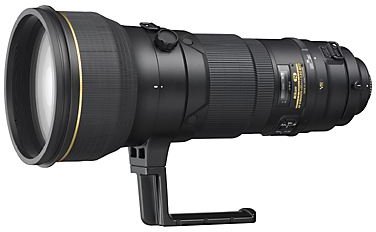 Nikon's superb 400mm f2.8 is a stellar lens that produces great, sharp images with very little effort. At faster shutter speeds, the VR even allows you to handhold this lens, but under most circumstances you will likely use it on a tripod or monopod. $9300 is a lot to pay for anyone to pay for one lens, but it is exceedingly well made, has virtually no distortion or vignetting, and can be used with teleconverters to make it even longer. If you have only used the best medium range Nikon zooms, then this lens will be a real eye opener.
Sigma 200-500mm f2.8 APO EX DG (5 out of 5)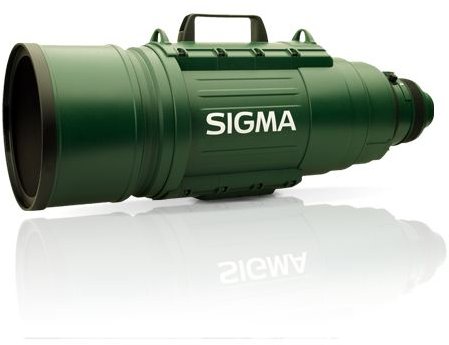 The Sigma 200-500mm f2.8 is unique among super telephoto camera lenses. While Canon and Nikon have mostly fixed length prime lenses in this category, Sigma includes this monster zoom that has a constant f2.8 aperture. The flexibility that this offers a photographer is virtually unrivaled. You can zoom in and out on your subject, even in low light, and not have to worry about changing your exposure. It is available for Nikon, Canon and Sigma DSLR cameras, weighs in at 34 lbs, and has a price tag of around $29,000!
Nikon AF-S 500mm f4 ED VR (5 out of 5)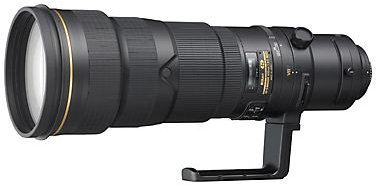 If the Nikon 400mm f2.8 is not long enough for you, then the next best choice for Nikon shooters is this 500mm f4. It is one stop slower than the amazing 400mm f2.8, but it costs less, and extends 100mm further. At $8500 it is not a cheap lens, but it is still widely considered to be an amazing super telephoto camera lens for Nikon shooters. The VR has up to 4 stops of image stabilization built in, and there is a built in tripod sensor to help minimize any vibrations caused by shutter release. Focussing is fast and accurate, while the professional grade weather sealing ensures that this lens will last you for years to come.
Canon EF 400mm f5.6L USM (4 out of 5)

The Canon 400mm f5.6 is one of the more affordable super telephoto lenses that you can buy. At just over $1000, it is also one of the more affordable pro rated Canon L series lenses. The f5.6 aperture means it is not the fastest lens you can buy, but the 400mm focal length means that you can reach subjects that few standard zooms will ever be able to match. It is relatively lightweight, focuses quickly and quietly, and can even be handheld without too much difficulty. Although it lacks the versatility of the best Canon zoom lenses, it more than makes up for this with its superb image quality.
These camera lenses are not for everyone. The price, weight, and size of these huge lenses are beyond the realms of possibility for most amateur photographers, but if you are ready to get serious about long range photography, the lenses above are a great place to start.