Review of the Cactus Wireless Flash Trigger V2s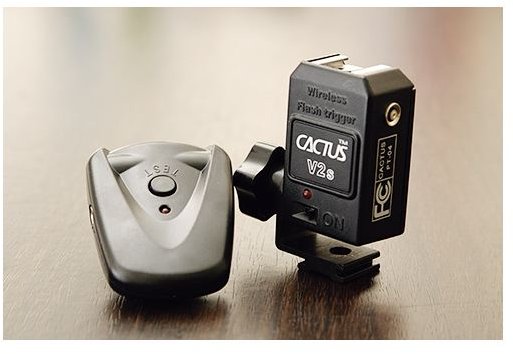 Off-Camera Flash
Photography, be it digital or analog, is all about capturing the light in a scene. Of course, composition and other photography techniques play a significant role in the process but the most primary requirement for a picture itself is light. Though natural light adds so much to the creation of a great photograph, it's not possible to have and use it at all times and places. So you've started using a external flash unit/strobe, but have you ever thought of taking off that strobe from your hot shoe and try placing the source of light in a picture elsewhere and seeing what it does? If you have, then you might have been faced with the problem of how to remotely trigger your flashes. You can head on over to read about 5 ways of triggering your off-camera flash and learn about the possibilities. The Cactus Wireless Flash Trigger V2s is one the most affordable remote trigger options for your strobe.
Cactus Wireless Flash Trigger V2s
The setup consists of a trigger unit which goes on top of your camera, by connecting to your hot shoe. A receiver unit comes with a hot shoe on which you mount the external flash and, with the provided fixing clamp, it can be attached to a light stand or slid onto a cold shoe. The unit is pretty straight forward to use. Once you've connected the trigger and receiver units to their respective hosts (camera & flash/strobe), you can do a test flash to see if the trigger mechanism works properly by pressing the test button on the trigger unit. If your flash goes off, you're all set to go.
Compatability (4 out of 5)
So the first question that comes to your mind is, is it compatible with my brand of flash? Well, the Cactus Wireless Flash Trigger V2s supports a wide range of flash units or strobes.
Canon SpeedLite 580EX II, 580EX, 540EZ, 520EZ, 430EX, 430EZ, 420EX, 420EZ, 380EX;
Nikon Speedlight SB-800, SB-600, SB-28, SB-27, SB-26, SB-25, SB-24;
Olympus FL-50R, FL-50, FL-36R, FL-36;
Pentax AF-540 FGZ, AF-360 FGZ, AF-400 FT, AF-240 FT;
Sigma EF-530 DG Super, EF-530 DG ST (for Nikon only), EF-500 DG Super, EF-500 DG ST (for Nikon only), EF-430;
Sunpak Auto 2000DZ, 622 Pro, 433AF, 433D, 383, 355AF, 344D, 333D;
Vivitar 285HV, DF-400MZ, DF-340MZ;
In case the flash unit you currently have does not fall under the above brands then you can still use the trigger if your flash unit has a trigger voltage of 12V or less. Ideally, most of the newer flash units come with lower trigger voltages and therefore can be used safely. However, if you are using it on older flash units, double check the trigger voltage.
Features (4 out of 5)
The trigger provides support for 4 channels in total that can be changed in the event of interference or when working with other remote flash trigger users. The channels can be changed using the slide switches on the receiver and trigger unit. Remember that the trigger and receiver should be set to the same channel for the device to work.
The receiver & trigger unit also comes with standard 3.5mm PC sync sockets that can also be used to trigger the units. This is especially handy if for some reason (mentioned below) you do not wish to make use of the hot shoe on the receiver or the trigger unit or if your flash doesn't fit the hot shoe properly. Plugging in a PC sync chord to connect the flash and the receiver is easy and works great.
Cactus Wireless Flash Trigger V2s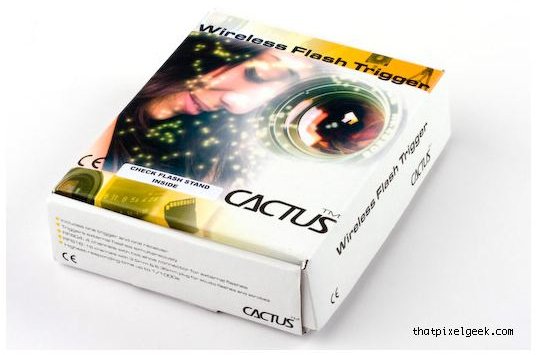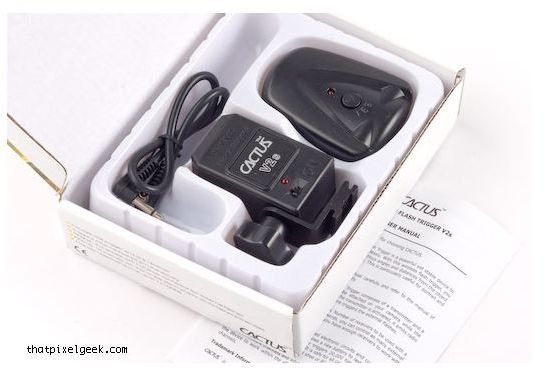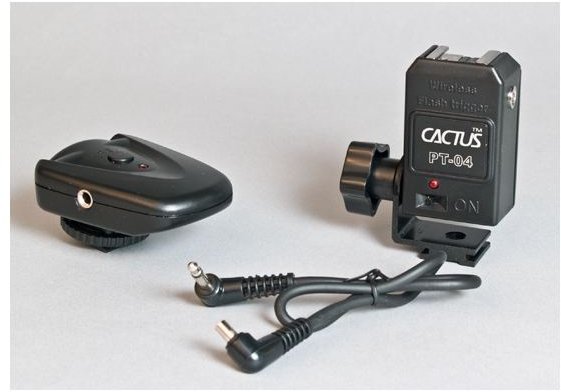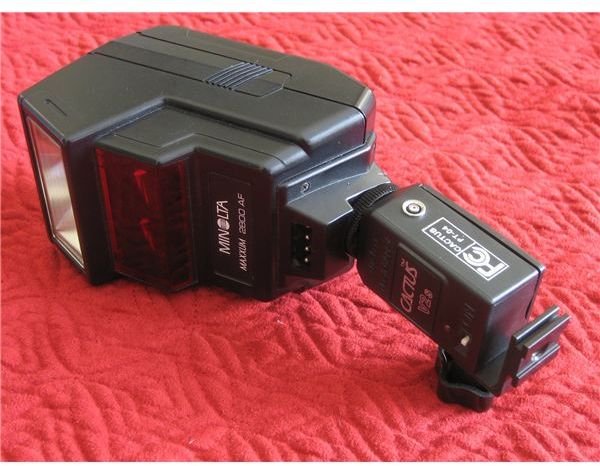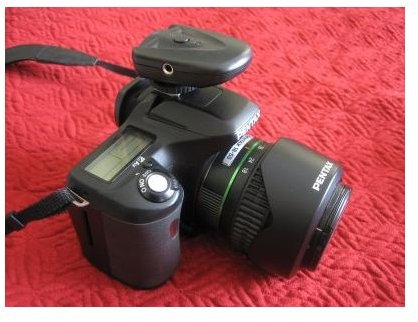 Build Quality & Price (4 out of 5)
Regarding the build quality, I must warn you that the device is not built to a very solid finish. The plastic used on the cases are of cheap quality and may break (as in my case) if you do happen to drop it. The clamp that holds the receiver, and in turn the flash, is said to be built from anodized aluminum; however, I do have my doubts about the durability and do not wish to risk putting my flash on top of it. I always use a cold shoe adapter to fix the flash with my light stand and connect my wireless receiver with a PC sync chord.
That said, for the price of about $33 (shipping not included) one cannot expect great build quality out of the unit. Now, that price certainly may not sound cheap but if you compare it to higher end triggers like a Pocket Wizard or a Skylight, you'll see that it only costs a fraction and is certainly worth the price.
The Cactus Wireless Flash Trigger V2s is available from Gadget Infinity and shipped from Hong Kong.
PS: You might also note that at the time of this review a new version of the Wireless Trigger is available, and that there is also a free flash stand that is thrown in along with the above package of the V2s Model.