Digital Camcorder Buying Guide for Digital Camcorders over $1000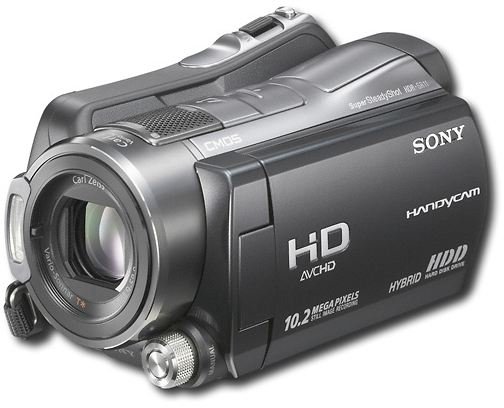 Overview
Well, it's the time for Best of Consumer Camcorders series to end. But, don't be too upset; there's still one more category to go, the over $1,000 range. These are camcorders for would-be professional videographers. This so called prosumer category is for all of those who want to make it famous on YouTube or just make semi-professional films for the family.
Canon XHA1
For between $3,000 and $4,000 depending on the model that you purchase, the Canon XHA1 digital camcorder is a little pricey. But, it's well worth the cost. You can customize it to fit your needs, and it takes amazing video quality. It comes with a wonderful 20X zoom lens and comes with Canon's image stabilization technology. It has true 1080i video quality to create the most superb videos. And, the autofocus is one of the quickest that you can find.
The only major downsides are the recording quality and resolution on the LCD viewer. It doesn't come with 720p recording, which is a disappointment in such an expensive camcorder. And, the resolution on the LCD viewer isn't what it should be. It's very grainy at times.
Sony's Handycam
The first ones up to bat are Sony's Handycam HDR-SR11 and HDR-SR12 ($1,000 to $1,200 retail). If you remember from the $500 to $1,000 range camcorders, Sony had quite a few really nice models for that price range. Here, they've taken the features from those models and just really improved upon them.
The HDR-SR11 packs a 60G hard drive while the SR12 is loaded with a 120G hard drive. If you're like most of us, a lot of data usually just sits in your camcorder for a long time. If that's the case, this is a perfect feature for you. Both of these models can take still pictures, eliminating the need for a backup digital camera. And, above all, they produce superb videos and easily fits into your hand for comfort.
One of the drawbacks to these models is the touch screen. If you like your controls at the reach of your thumb, using the touch screen could be a little frustrating and may cause you to juggle the camera, perhaps messing up a shot. But, for two camcorders that provide such excellent, quality videos, it's well worth a little awkwardness.
Another newer Sony model is the HDR-FX1. At close to $5,000, this is a high rated prosumer digital camcorder. The HD images are hard to beat and provide for amazing video quality. It comes with 16:9 native capture. And, you can easily edit any images that you do capture with the down-edit feature.
The major downside to this camcorder is the audio. It's hard to control it manually so you may have to shell out a few more bucks for an external mike.
JVC Everio
Finally, to round out our list of the best consumer camcorder is JVC Everio GZ-HD40 Camcorder (approximately $1,300 retail). JVC has recently stepped up to the challenges posed by Sony and Canon and has started introducing great quality camcorders. It has finally caught up with the curve and is now using single CMOS instead of CCD chips. Users should see a vast improvement in low light performance.
This camcorder would be perfect for anyone who's interested in editing their videos since it can record in both MPEG-2 TS and AVCHD. The major drawbacks of this model are that the controls and the design of the camcorder are a little awkward.
So, that's all of them. Hopefully, if you're in the market for a new camcorder, one of these should fit your needs. Now, go out and make some memorable videos.
Images