Top 3 Canon Camera Lenses That Are Affordable and Flexible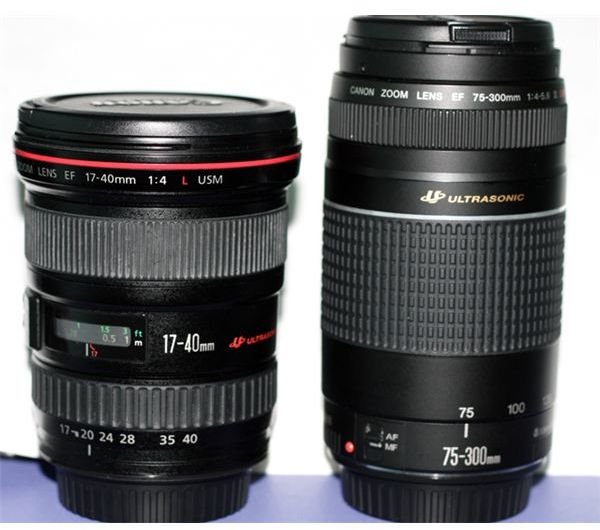 Introduction
So you got your new Canon DSLR camera with a shiny new kit lens that comes with it. It could either be an 18-55mm lens, if you got the Canon 400D model, or other kit lens depending on the model of the Canon DSLR that you bought. After a couple of months using your new camera with its kit lens, you will start to feel that there are shots that you couldn't do because of the limitations of the kit lens. You start to wish you had some other high-powered lenses which could extend your shot varieties. The problem is, Canon upgrade lenses can cost quite a lot. In fact, they are even more expensive than your camera's body if you got the Canon 40D, 450D, 400D and 300D. If you're on a limited budget, it would be wise to carefully weigh things first before going on a lens splurging spree. Here are three must have Canon lenses that you should consider buying as upgrade options for Canon kit lens.
Canon EF 50mm f/1.8 Lens
Best for indoor photography or low-light situations, the Canon EF 50mm lens is capable of taking fantastic portrait shots with deep Bokeh. The 50mm lens is a favorite after-sales lens for many Canon DSLR owners. It's relatively cheap and yet gives you the ability to produce high quality photos.
Besides taking great indoor, low-light portrait images, you can also use the Canon EF 50mm lens for taking other challenging shots which your kit lens could not possibly do. You can use it for taking action and sports photos or macro and close-up images. Of course, since this lens was not specifically created for those kinds of shots, you must learn how to adjust your camera settings to work well with the 50mm lens.
Canon EF 17-40mm f/4.0 L USM Lens
This my favorite walk-around lens. I can use it for just about any photo I want to capture.
The best use for the Canon EF 17-40mm lens is for landscape photography. Its wide angle capability is good enough to capture stunning landscape sceneries. It's got a decent aperture setting that can go as low as f/4 to f/9, which is good for taking colorful landscape shots.
You can also use this lens for event photography, especially those events held in closed door environments. With the help of a decent Speedlite, nothing can go wrong with this lens.
This lens can also be used for sports photography. Just set the shutter speed fast enough to capture action and fast moving subjects.
Canon 75-300mm f/4-5.6 IS USM Lens
Ok, this lens is not as good as Canon's 70-200mm lens but if you learn to master it, the 75-300mm lens could give you high-quality telephoto shots which is comparable to the output of the 70-200mm lens. If you own a tripod, this lens can definitely deliver the goods and can even capture some decent macro photos. The best part is, the Canon 75-300mm is dirt cheap compared to several other Canon lenses.
Conclusion
There you go, the top three Canon camera lenses that I'm fond of using whenever I do event photography. Those three lenses are relatively cheap and won't cost you anything over than $1500. Those three lenses are enough to get you into whatever type of photography that you are eager to discover.