Gorillapod Flexible Tripod - Digital Camera Accessories Review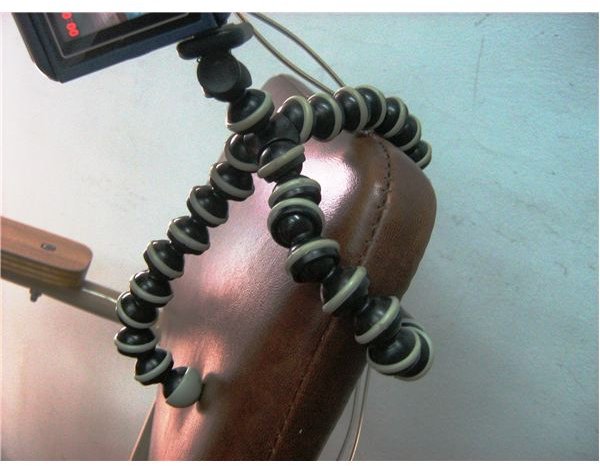 Gorillapod: In the Beginning …
There was nothing. Oh, there were palm trees, and there was sand – lots of sand. There were also rocks jutting out of the Caribbean's crystal blue-green waves, but … there was nothing I could brace my tripod on for the series of shots I wanted to get of the scene. Fumbling through my camera bag of tricks once again, out climbed my Gorillapod flexible tripod to the rescue. Thanks to it - and a nearby Palm tree, I got my series of images and more …
Got a Gorillapod in Your Bag?
If you're not familiar with the Gorillapod, you're missing out on a unique, highly effective and versatile tool. A Gorillapod consists of ten or more ball-in-socket joints strung together to form a completely flexible leg for each of the tripod's legs. This means that you can stand, hook or even "hang" the Gorillapod on a huge variety of objects and surfaces. Wrap it around a pole, post or tree limb. Hang it from a door, chair back, wall or fence. Hook it over a window frame, rock or other rugged surface. Bend, twist or curve the legs to stand the Gorillapod on virtually any surface, no matter how uneven or rugged it might be. The Gorillapod contorts itself to fit more situations than a teenaged Greek belly dancer with whiplash (well almost). The unit is constructed of high density, light PVC plastic making it nearly impervious to rain, salt water corrosion or high humidity environments.
(Click on any image for a larger view)
When There's No Monkey in Your Bag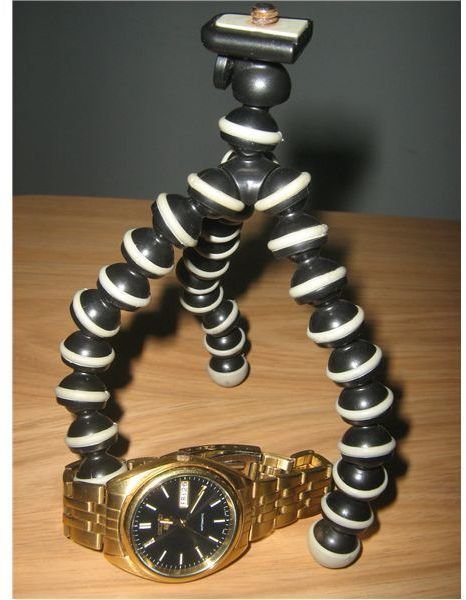 Do Gorillapods have a downside? Yes, in my opinion a few, but I feel they're minor albeit noticeable ones.
These include:
· The Gorillapod holds a limited amount of weight
· It can shift positions without warning when "overloaded"
· It has rubber-coated feet for traction but still tends to slide a bit at steeper angles, when near its load limit or when not in a well-braced position
· The standard screw thread connection can corrode
· There is a standard screw thread connection, but a quick-release coupling might be more efficient to use
Have You Ever Seen a Gorillapod?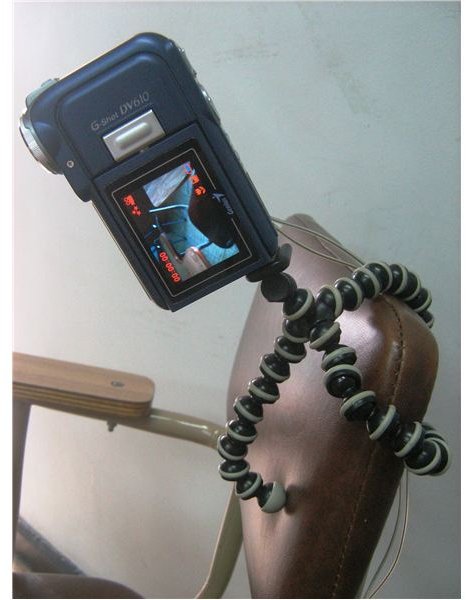 The Gorillapod is now available in at least three main sizes to fit compact digital cameras (Gorillapod original), SLR digital cameras (Gorillapod SLR) and larger cameras with heavier accessories can be handled by the Gorillapod SLR Zoom. There are several additional colors to choose from, too. I'll just bet that you thought "Gorillas" only came in brown or grey, now didn't you? For more information on the Gorillapod flexible tripod, costs and availability, you can visit these related websites:
Gorillapod Technical Specifications
Gorillapod Pricing & Purchasing
Make Your Own Gorillapod!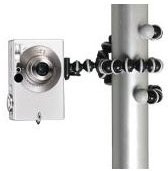 So why is it called a Gorillapod? Likely because it can be contorted to fit a broad range of positional situations. Hook on leg, hang another and wrap the third around a post or cable to provide camera support virtually anywhere. And finally, if you're absolutely out of luck and can't get a Gorillapod in your corner of the world you could try to make your own Gorillapod by using these simple, handy instructions. Good luck!