Reviews of Budget-Friendly Video Cameras for Under $300
Budget Video Camera Favorites
The following articles review some of the most popular video cameras on the market and a few personal favorites. If you are looking for something more portable that allows for easy recording on the go, compact pocket video cameras are a great choice. Models like the Kodak Playsport also offer the added bonus of waterproof functionality for underwater video recording. With straightforward controls and slimmer designs, the smallest video cameras are often the most economical in price. Pocket camcorders are well-suited to vacations and traveling - perfect for busy families who want to keep a video camera on them at all times to record quick video clips.
Affordable Camcorders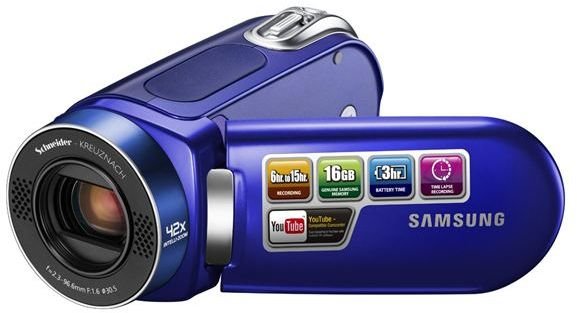 Affordable digital camcorders have become more prevalent in the last several years, offering a welcome alternative to DVD or MiniDV video cameras. Many digital camcorders offer flash memory capabilities, accepting SD cards or other forms of media storage. The lightweight and compact designs, instant upload features and lower price tags are a big draw for the casual video camera consumer. If you're looking for a handheld camcorder for less than $300 with the familiar feel of a more traditional body design, take a look at the following mini camcorders available from Samsung, JVC and Canon.
Sony Digital Camcorders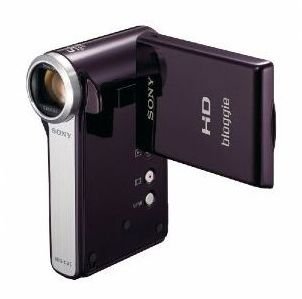 Sony has a solid history and long-standing reputation in the video camera arena. In addition to the popular camcorders in their Handycam line, Sony also offers a portable pocket camera for recording YouTube clips or other video content intended for online sharing. If you've been considering the handheld Sony Bloggie for your next web video, take a look at the review to see if it measures up to the competition. For those seeking a Sony video camera with a few more features and a bit more versatility, take a look at our reviews of recent models within the Sony Handycam series.
Kodak Pocket Video Cameras
Kodak has recently stepped up its game in the video camera market, offering several new options for the video enthusiast to record their favorite events and adventures. In addition to their standard line of digital cameras that include video-recording capabilities, Kodak offers a number of portable pocket video cameras. The Kodak Zi8, Playsport and Playfull cameras have all received good reviews for providing above-average quality at an affordable price. For those seeking a waterproof video camera, the Playsport is a particularly pleasant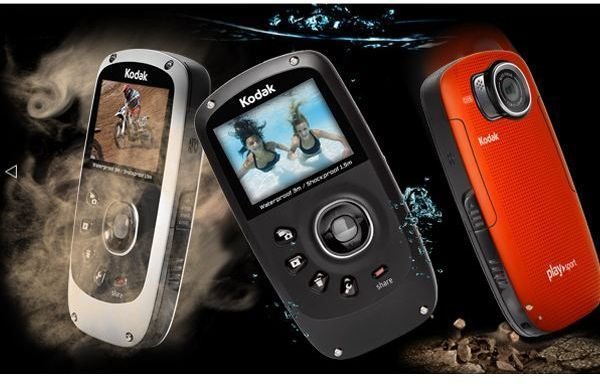 surprise and good value offering 1080p HD video. Both the Playsport Zx3 and the newer Zx5 perform exceptionally as all-purpose cameras that hold up well to the elements, selling within a very reasonable price bracket - with some units available for less than $100.
Resources for Buying a Budget Camera
Be sure to take a look at the following tips and Top 10 lists to help you decide on a camera that is best fitted to your intended pricing range and personal preferences. The articles below discuss a number of camcorders and pocket video cameras available for less than $200. Whether you're seeking a practical and portable pocket camera to record video clips or a handheld camcorder for home videos, these guides explore some of the best choices on the market.
If you happen to be seeking a video camera that can be used by your child or a young family member, browse our video camera tips, tricks and suggestions for kids. Our authors explore waterproof cameras for your next visit to the pool, YouTube cameras to share videos for that upcoming viral hit, and the best camcorders for beginners. And of course it's always a good idea to compare the features and functions of your favorite camera to those of competitors before you make your final decision; take a look at the "Comparing Cameras With Video" article below to read about the differences in quality between two different video-recording cameras from Sony and Canon.
References