Kodak PlaySport Accessories: A Buying Guide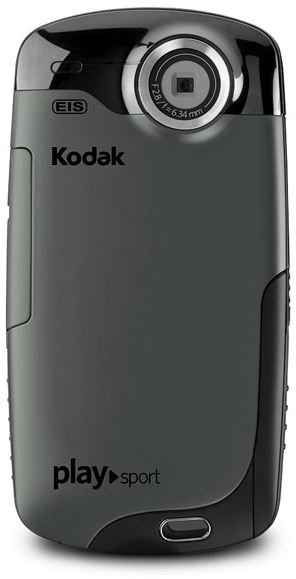 The Kodak PlaySport Video Camera is a full HD camcorder that is advertised to be dustproof, shockproof and waterproof for up to 10-feet underwater. The camera shoots in full 1080p HD with a built-in image stabilizer, and is made for the adventurer, extreme sports superstar and outdoorsman who wants the best video with the most durable camcorder possible. However, as with any camcorder, there are extras. Here is a look at the Kodak PlaySport accessories.
Memory
The Kodak PlaySport records video onto the camcorder, but you can also add memory cards to increase the storage space of the camcorder. Kodak offers three different memory cards for this specific camcorder, and the only difference is the space you need for your video. Kodak offers High Speed Memory Cards in 8 GB, 16 GB and 32 GB. To give you an idea of what kind of memory card you should use, take these numbers into account.
8 GB – 40 min (24 Mbps) to 1 hr 30 min (6 Mbps)
16 GB – 1 hr 20 min (24 Mbps) to 6 hr (6 Mbps)
32 GB – 2 hr 40 min (24 Mbps) to 12 hr (6 Mbps)
The prices on these cards are, as of August 2011, $29.89 (8 GB), $44.89 (16 GB) and $83.89 (32 GB). Off-brands of all the memory cards are also available from Amazon for as low $12.50 for an 8 GB card to $48 for a 32 GB card.
Batteries
The Kodak PlaySport does not use regular batteries, and instead runs on Li-Ion camera batteries. It is always a good idea to have a spare battery handy because the last thing you want is to run out of power and have to wait for it to recharge before you can shoot anything else. By buying a second battery, you can keep shooting while the other battery is charging. The correct battery for the Kodak PlaySport is the Li-Ion KLIC-7004 and runs $29.95 as of August 2011. However, Amazon also carries the exact same battery for only $14.00.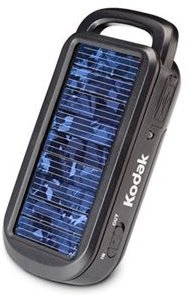 The next thing you need to grab is a camera battery charger if your camcorder does not come with one in the package you buy. Kodak offers an Energy Star qualified battery charger for the Kodak PlaySport batteries. The great thing about this charger, which is $29.95 as of August 2011, is that it works on most Kodak Li-Ion batteries, regardless of the type. It promises a 1.25 hour charging time for the KLIC-7004. Through Amazon, the device runs $22.95.
Kodak also offers a new solar-powered battery charger which is great for those outdoor types who are taking their PlaySport on an excursion. This solar charger can also be used to power up USB devices such as MP3 players and cell phones. Instead of recharging your batteries by themselves, you plug the camcorder in and it recharges them through the USB port. The price for this device is $39.96 as of August 2011. Once again, Amazon is cheaper with the same device running $22.10.
Camera Case
The most basic of devices is the camera case to keep your HD camcorder safe and sound. While Kodak offers a case specifically made for the camera ($12.99 as of August 2011), just about any small camera case will work for this camcorder. The Kodak PlaySport Video Camera is advertised as a rough and tumble device, so don't waste too much money on a super case when any case will do fine.
Bundles
With the basic Kodak PlaySport accessories out of the way, the fun part starts with this Adventure Kit. All the items in the kit are available separately, but money can be saved by buying them all in a package. The kit runs $49.99 from Kodak. In order to fulfill its promise as a camcorder for the adventurer, this kit presents a number of options if you want everything in one bundle.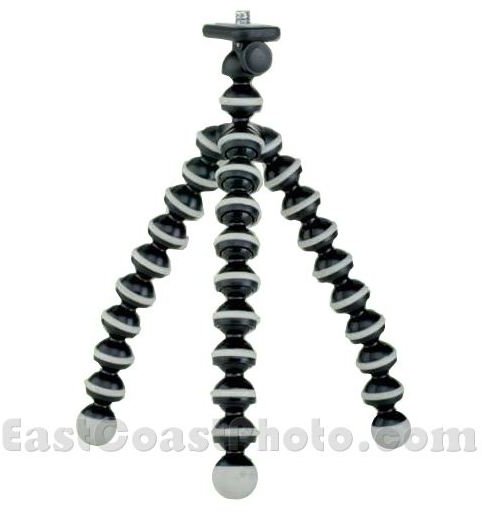 The Adventure Kit comes with a hard carry case, a neck strap, a grippable tripod and a 4 GB memory card. Now, this kit is offered, and is a nice price, but might not be worth the money. As I mentioned already, any carrying case will work and the hard case offered here is only a good deal if you are going over dangerous terrain and need to protect the camera at all costs. The neck strap might be nice for bikers, but is just a cosmetic addition. The tripod is a necessity, but the 4 GB memory card is worthless if you want to shoot full HD video because it will fill up immediately. That means the only device needed here is the tripod and you can easily find one for less than $50. As a matter of fact, Amazon has the tripod for only $14.95 as of August 2011, so just save money and buy it from them.
Now, if you really want a good deal, Amazon offers their own Bundle Kit for $89.95. This kit includes a 32 GB memory card, a hard case, a USB card reader, a float strap, screen protectors, the mini-tripod and a MicroFiber Cloth. Looking at this list, it is easy to say 'No Thanks' to Kodak's Adventure Kit idea. While the hard case is still a luxury, the price of a generic memory card and the tripod at Amazon runs $62. That means the rest of the money spent gives you a case, some cleaning supplies and a floater, which is very important for underwater shooting so you don't lose your camera to the depths of the water.
The Kodak PlaySport Video Camera offers outdoorsmen a great camcorder to shoot video of their adventures, and a number of Kodak PlaySport accessories are offered alongside it. While some are imperative, such as the memory cards and battery chargers, others are optional. Understand what your intentions are with the camera and use this list to decide which items are best for you.
References