A Look at the Best Digital Camera Options with HD Video Among the New DSLR Models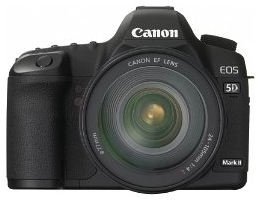 DSLR Arrival
In the last couple years there has been a major change in the world of professional HD video formats. The HD video cameras had been increasing in quality, as well as size and price. This was until some DSLR cameras came out with the ability to create pristine HD video using the same imaging tools that made their still images so incredible. This was revolutionary as the price, usability, and incredible image quality that some of them had changed the game in commercial video production. Today you can walk into any commercial production company and see that a lot of what they shoot is done so on a DSLR, and some television shows, documentaries, and narrative feature films are even being shot on them today. In the beginning the best digital camera with HD video was easy to identify, but now there are a number of different DSLR for photos and video that you can use to create broadcast ready professional video.
Canon EOS 5D Mark II
As anyone will tell you, the best digital camera for video on the DSLR market continues to be the Canon DSLR EOS 5D Mark II. The Mark II was the primary camera that caused the industry to make the shift, mainly because of its incredibly shallow depth of field and beautifully stylized image quality. It has a full size CMOS chip and will do great in low light situations, giving you the detail you definitely want. It was very common for HD cameras to have a great amount of clarity and attractive imagery, but it often failed to have the film look that the Canon Mark II does.
Though the image quality is going to be stellar, you will want to use a non-sync sound system since it is not capable of actually recording anything worthwhile. At the same time you are going to have issues with the small CF storage space, so it may be important to keep a laptop nearby when filming so that you will be able to dump footage when necessary.
You will also really need to consider the price of the Canon 5D Mark II in that it is going to be the most expensive of the best cameras for HD video among the DSLR catalog, running over $2,500 in almost every case. This is before you pick up a lens package that could end up doubling that price if you have your way. If you are going to do this it is best to purchase the camera with some lenses for an elevated price, mainly in an effort to get a deal between the two.
The Canon EOS 7D is also a similar option to the 5D and can often produce almost a similar video quality, though not quite as expensive at a balance between $1,600 and $1,700 usually. You should note that it has the tendency to overheat; so filming in warmer situations is not a good idea.
Panasonic Lumix DMC-GH2
The Panasonic Lumix DMC-GH2 is going to be an even cheaper option among the best digital cameras for video amongst the DSLR, though it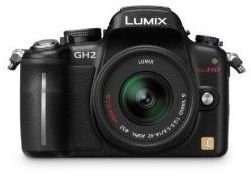 still will not match the image quality and preference most cinematographers have with the 5D Mark II. What you will immediately notice about this camera is the touch screen focus control that lets you actually touch the image and use focus transition, which is beginning to be much more of an intuitive interface for users due to the use of touch screen devices.
The Lumix GH1, its predecessor, was also known for its video capabilities. The issue with it was that it only became one of the best digital cameras with HD video when there was a firmware hack that allowed you to push a higher bit rate from the image. This actually did make it rival the quality of the Canon 5D Mark II, but was not quite as stylized. The Lumix GH2 may not actually require this firmware hack to get high end HD video, but none the less this continues to be an option that will allow you to manually set the bit rate for the video that may be above what the traditional on board software would allow.
Nikon D7000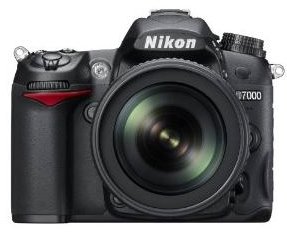 The DSLR world is really dominated by two major competitors: Canon and Nikon. Though many professional level photographers will tell you that they prefer Nikon, it is clear that Canon has beat them to the HD video punch with the 5D and 7D, as well as other companies coming up such as Sony with the Alpha SLT-A55. The Nikon D7000 may not just reach the 5D Mark II or the Lumix GH2, but it is still one of the best digital cameras for HD video from the DSLR pack. On the other hand, it is not much cheaper than the Lumix GH2 as it runs between $1,100 and $1,300 on average.
No matter how you swing it, the Nikon D7000 is going to give you great video quality, even though it has a full service auto-focus function in the video that could use a great bit of improvement. It is nice that there is an auto-focus there period, but it may not prove as functional to your purposes as you would want. The 16-megapixel CMOS sensor and 3D color-matrix metering are going to ensure the quality of image that you are going to need. Like the 5D Mark II, it handles low light well and offers the 1080p that is about to become standard in the field. What is really great about this camera is that it will also really meet the needs and comfort of still photography that may be lacking from other video specific DSLRs.
References
Photos
Sources
"Best DSLRs and Interchangeable-Lens Cameras for Video."
Source: Author's own experience.
"Top 5 DSLRs With HD Video Recording."
Buy a Lumix GH2 from Amazon.com
Buy a Canon 5D Mark II from Amazon.com
Buy a Nikon D7000 from Amazon.com