Best External Microphone for Sony HDR SR8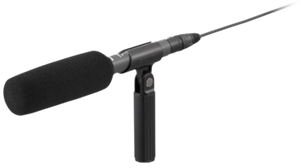 An external microphone for Sony HDR SR8 camcorders allows you to capture sounds better than the built-in microphone and it also allows you to record specific sound sources from a distance. Here are ten great options for people looking for the perfect external microphones.
1. Sony Shotgun Microphone ECM-673/9X
This electret condenser-type microphone connects to your Sony camcorder using an XLR cable and requires 48 volt phantom power. It has a lightweight and compact design that makes it very portable and easily stored. It is ideal for various types of environments since it focuses on a single general direction so it can shut out noise outside of its range. It offers sound quality that is worthy of other, more expensive, professional applications. You can buy it at SonyStyle.com for $324.99.
2. Sony Shotgun Microphone ECM-674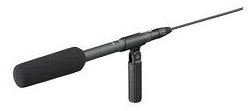 This microphone is truly an external microphone since it is not just capable of providing superb sound to camcorders, it can also be used with other types of sound gathering devices thanks to its two-way powering capability. It has a sensitivity of -36 dB and a low inherent noise level of approximately 19 dB SPL. This kind of sensitivity and noise level, combined with ambient noise reduction, makes this microphone ideal for picking up voices. You can purchase this online from Amazon.com for $299.
3. Sony ECM-CG50 Shotgun Microphone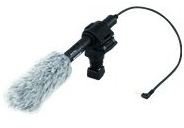 This shotgun microphone is a universal tool for recording sound for a variety of camcorders and cameras. The fur material that is used to muffle unwanted sounds can be an issue if it gets to close to the view of the camcorder's lens, but other than that, this microphone is a superb directional recording device. It is available for online purchase at Amazon for $165.99.
4. Sony Universal Stereo Camcorder Microphone ECM-MS908C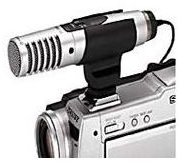 Its design allows you to capture monophonic sound via the middle capsule and left-right difference via the side capsule. Adjusting these capsules' angles lets you produce different sounds. The spread of the left and right channels can also be controlled using a switch. This adjusts the spread according to the camcorder's zoom and shooting situation. This directional microphone has a noise level of 85 dB and a maximum sound pressure level of 25 dB SPL. This reduces the amount of noise and improves the overall quality of the sound you are capturing. You can buy this Amazon product for $96.87.
5. Sony ECM-HS1 Video Microphone with Zoom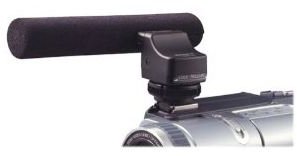 This multi-directional microphone from Amazon can be adjusted to capture sound from a specific source via its telephoto zoom feature and it can also be used for wide shots. Its lightweight and compact design makes it easy to mount on your camcorder without adding too much weight or interfering with your shot. It is powered completely by the camcorder. You can get it for $69.95.
6. Universal Super Sound Mini Zoom Camcorder Microphone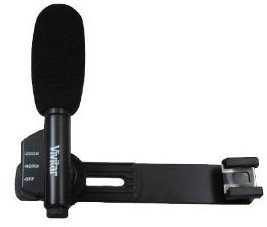 The microphone included in this package is a Vivitar MIC-403 Mini Zoom microphone. It lets you capture sounds from subjects that are near as well as those that are far thanks to its zoom feature. It is capable of minimizing noise from the background and it enhances the sound picked up from your intended source. This compact and lightweight microphone comes with a mounting bracket, a 6 feet extension cable and stylish carrying case. You can buy it for $39.95.
7. Sony WCS-999 Wireless Camcorder Microphone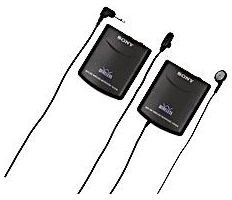 If you want a more personal and contained way of capturing sound from a person, whether it is a shot for a movie or an interview, you can use this wireless microphone. It can transmit up to 150 feet but that range depends on the conditions of the shoot. It easily clips on to clothing and it is very easy to hide in one's pocket thanks to its compact design. It even has a built-in windscreen that lets you reduce noise from the wind. You can buy it for $104.96 from OneCall.com.
8. Sony Shotgun Microphone for HDR-SR8 and HDR-HC9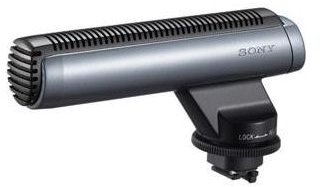 This is specifically designed for the SR8 and HC9 models of Sony camcorders. It is a wide angled super-cardioid pattern microphone that fits perfectly on your camcorder. You do not need to buy batteries for it because it is powered when you connect it to your camcorder. It comes with a storage pouch for easy storage and transport. You can buy it from Photo Gear Finder for $74.
9. Sony ECM-HW2 for Sony HDR-SR8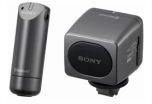 If you are trying to film an interview where you are the one conducting it while handling the camcorder at the same time, you will need a microphone that will capture your voice and the person you are interviewing in an optimized manner, which is to say no voice is louder than the other. This microphone is designed to handle that situation and you will find that it fits your interviewing needs. This is done by the microphone being wirelessly attached to your subject while it transmits sound to the receiver mounted on your camcorder. You can purchase this online from Digital Toy Shop for $292.47.
10. Sony Stereo Microphone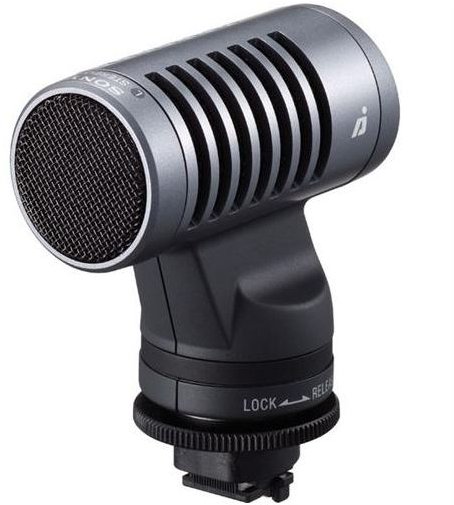 With 90 degrees and 120 degrees switchable pick-up patterns, this microphone is capable of both a narrow and a wide spectrum. This electret condenser microphone has a frequency response of 150 Hz to 10 kHz and it mounts directly to the camcorder's shoe. It includes a carrying pouch for easy transporting. Also from Photo Gear Finder, you can get it for $89.
These ten examples of an external microphone for Sony HDR SR8 camcorders range from mountable microphones to wireless microphones. You can use an external microphone for a variety of purposes and you will find one here that meets your needs.
References and Image Credits
All images used from manufacturer sites.