Panoramic Lens: Get the Best Wide Angle Shots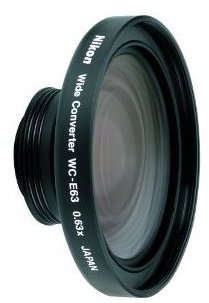 Panoramic Lens
Panoramic lens are versatile pieces of camera equipment that are capable of taking panorama photographs and close up shots as well in great quality. A lot of lenses that can take wide angle images affects the quality of the shots, so that is something you need to steer clear of. The type of camera you are using also plays a part in choosing the best panoramic lens for you. Most of these lenses are designed to fit specific types of cameras without using adapters, so you should take a look at compatibility first before you decide on which lens to get.
Nikon WC-E63 Wide Angle Converter Lens
This lens is specifically designed to be used in Nikon CoolPix 4300 and 4500 digital cameras, but it can also be used in 775 and 885 digital cameras with the help of UR-E3 and UR-E4 adapter rings. It is a lens that is equivalent to 24mm with 0.63x magnification. It easily attaches to a Nikon lens to increase the wide angle view while still preserving the auto-exposure and autofocus settings. It has 4 lens elements in 4 groups and it can accept 72mm filters, giving you additional creative options in addition to the increased wide angle view that is perfect for taking panoramic photos. You can buy it for $74.04.
Opteka Panoramic Macro Fisheye Lens for Canon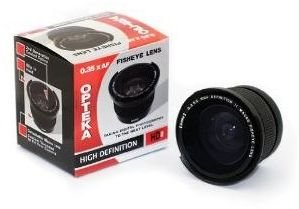 This is designed for a 52mm mount but it can be applied to 58mm and 67 mm lenses with the use of adapters. Its HD² designation means it has 2 times the resolution of the usual HD lenses. It features high speed auto focus, high quality crystal optics, full panoramic capability, Infrared compatibility and 180-degree capability. This lens offers great detail and quality whether you are taking high definition wide angle panoramic shots or high definition close up shots, which is possible thanks to the detachable macro lens. You can get it for $34.95.
Bower VL4558 58mm 0.45x High Definition Digital Video Wide Angle Conversion Lens
This lens is a versatile one that can fit with a lot of digital cameras from different manufacturers like Sony, Canon, Nikon, Olympus and JVC. It is made of high quality multi coated optical glass with high speed auto focus. It has two modes, which are the super wide angle mode and the macro mode. The super wide angle mode widens the viewing angle and it includes a fish eye effect. The macro mode allows you to take high quality close up images that is perfect for taking photos of coins, flowers, insects and other miniature objects. You can get it for $37.35.
Super Wide Angle Panoramic Macro Fisheye Lens for Nikon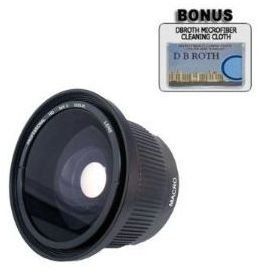 Whether you are taking panoramic photos or if you to take dramatic shots of otherwise normal situations and subjects via an ultra wide angle view, this camera adds that capability to your Nikon camera. Its multi-coated optical glass that is Infrared compatible can take images in great speed even with auto focus. Close up shots are also possible thanks to the detachable macro lens. You can buy it for $25.10.
Super Wide Angle Panoramic Macro Fisheye Lens for Canon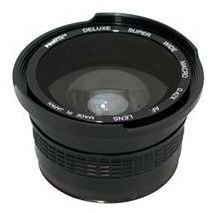 Similar to the previous item on this list, this lens has multi-coated high resolution precision optics that is capable of autofocus, Infrared and close up shots via the macro lens. This is specifically designed for Canon digital camera. You can get it for $30.76.
These panoramic lens items can be used to take wide angle shots that are perfect for panoramic pictures. They are designed to increase the viewing angle of default camera lenses without affecting the image quality.
You may also want to read another Bright Hub buying guide and recommendations on the best panoramic cameras.
References and Image Credits
https://www.amazon.com/Nikon-Wide-Angle-Converter-Digital-Cameras/dp/B000052187/
https://www.amazon.com/Opteka-Panoramic-Fisheye-Digital-Cameras/dp/B000TQPTTM/
https://www.amazon.com/Bower-VL4558-Definition-Digital-Conversion/dp/B000JFDNRS/
https://www.amazon.com/Panoramic-Fisheye-Digital-Cameras-55-200mm/dp/B002Q10Y9I/
https://www.amazon.com/Super-Panoramic-Fisheye-Digital-75-300mm/dp/B003Y58IXO/