Find the Digital Camera with Best Video Feature: 3 Cameras with Great Video & How to Choose One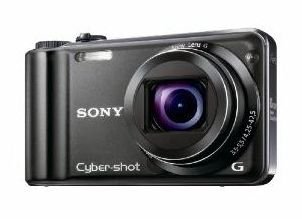 Which camera would you purchase if you were at the store and were looking for a digital camera with the best video feature? Read this article to find out more about these two popular digital cameras:
Sony Cybershot DSC HX5
Canon Powershot SX1 IS
Choosing Between the Sony Cybershot DSC HX5 or the Canon Powershot SX1 IS
The best two digital cameras with video features at this point in time are the Sony Cybershot DSC – HX5 and the Canon Powershot SX1 1S. These cameras are both highly recommended and rated outstanding and extremely positive by many internet reviewers. The cybershot is a very lightweight camera with a slim black design and it includes high quality Sony G lenses with a 25mm wide angle. The isweep panorama mode is one of this camera's most popular features, along with its exceptional video features. With the Sony Cybershot, the ability to capture low light images in full HD movie mode is possible.
The Sony Cybershot is a camera with a substantial amount of features for a lower price tag of close to three hundred dollars. The Cybershot's motion stabilizing capabilities are equipped to obtain flawless live action images. The Canon has high definition quality hd1080p visual images that are superior. The Canon's powerful design could be more durable than the Sony camera, and may be a better choice for a person that wants a better camera which provides more features.
Canon Powershot SX1 1S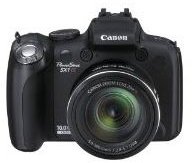 The Canon Powershot SX1 1S is another digital camera with superior video features. This camera includes 10x optical zoom in action with extreme clarity, and it has motion detection technology and red eye correction features, just to name a few. When looking at reviews and buying guides for digital cameras, you may become overwhelmed when trying to choose a camera that is right for you. The state of the art optical zoom lenses of the Powershot, along with it's ability to capture a wide array of shooting modes, makes this camera a worthwhile investment.
If you want to invest in a camera that is more durable, the Canon Powershot SX1 1S is a 9.0 megapixel dream come true for digital camera fans who are looking for a digital camera with the best video feature for recording. The Powershot is capable of obtaining HD video quality images. These high resolution images can be seen online on test videos which display excellent sound quality and the ability to deliver advanced canon technology.
The DIGIC 4 image processor with face detection technology provides the ability to track and follow the face of a moving subject. HD quality sports action can now be seen with optimal clarity. Have you experienced digital 3D photography yet? Technology is continuing to expand as we enter a new phase in digital camera technology.
Kodak PlaySport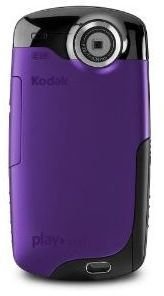 Looking for more information about a new digital camera with the best video feature? The new pocket video cameras by Kodak include several intriguing features such as the ability to produce digital quality 1080p HD video, and an expandable SD/SDHC card slot which allows you to capture several more hours of video. You may want to test the Kodak PlaySport's underwater capabilities by taking a few pictures underwater the next time you are at the beach or at a swimming pool.
References
Canon's Website (https://www.usa.canon.com/cusa/support/consumer/digital_cameras/other_powershot/powershot_sx1_is)
Sony's Website (https://www.sonystyle.com/webapp/wcs/stores/servlet/ProductDisplay?storeId=10151&catalogId=10551&langId=-1&productId=8198552921666077169)
Images courtesy Amazon.com