Understanding Video Memory Cards: SanDisk & Lexar Memory Cards

Introduction
Digital video camcorders usually use mini digital video tapes, DVDs or internal memory for storage. They usually have slots for memory cards but those are often used for still images taken using the camcorder. However, people often need a lot of extra space for storage that usual memory cards just can't handle. This is why more and more video memory cards are being produced. These memory cards have a higher capacity, usually numbering in gigabytes as opposed to the traditional megabytes of storage in memory cards. With more storage now offered by memory cards, people can now have extra storage for their videos in a compact device that will let them store and carry it easier.
SanDisk Memory Cards

SanDisk has a range of memory cards specifically designed for camcorders. Their products range from 4GB to 32GB cards. The Video HD SDHC card offers high speed data transfer with the memory capacity of 4GB, 8GB or 16GB. This is the basic memory card optimized for high definition video recording. Delivering Class 6 video recording performance, the Extreme HD Video SDHC cards offer 20MB per second read/write speeds. It is available in memory capacities of 4GB, 8GB and 16GB. It is not only optimized for camcorders, it is also ready for use in digital cameras. Ultra SDHC cards are more rugged in design but they still feature the same high performance offered by the other SanDisk memory cards. This one comes in 4GB, 8GB, 16GB and 32GB varieties.
For Sony digital cameras and camcorders, SanDisk, together with Sony, has designed the Ultra Memory Stick PRO-HG Duo card. It promises the same high performance and high speed qualities of SanDisk memory cards but designed specifically for Sony devices. It comes in 4GB, 8GB, 16GB and 32GB capacities, plus a read/write speed of 30MB per second.
Lexar Memory Cards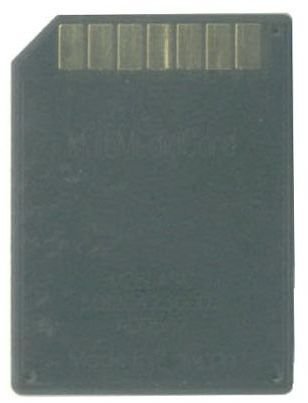 Lexar is another trusted name in memory cards, much like SanDisk. Lexar's memory cards that are optimized for video recording come in 2 varieties: SDHC Full HD and Memory Stick PRO Duo Full HD. The SDHC cards can be used with camcorders and digital cameras. It provides high speed and high performance in capacities of 4GB, 8GB and 16GB, which can handle content of length 90 minutes long, 180 minutes long and 360 minutes long respectively. These cards are designed to to store video shot in high definition quality at 1080 resolution. The SDHC cards also come in the Kodak SDHC variety which is a branded version of the SDHC card developed by both Lexar and Kodak. The Memory Stick PRO Duo cards offer the same performance and speed but they are specifically designed to be used with Sony camcorders and digital cameras. They also come in the same capacities as the SDHC cards.
Being high quality video memory cards does not just mean a large storage space. These video memory cards should be optimized to provide fast read/write speed to make them efficient storage tools for both video recording or image capturing tasks. This high speed performance makes backing up and sharing easier whether it is for personal or professional use.
References
https://www.sandisk.com/products/camcorder
https://www.lexar.com/products/lexar-memory-stick-pro-duo-full-hd-video-memory-card?category=202
Image Credits
Lexar memory card - Wikimedia Commons / Supplied by Cardie
SanDisk memory card - Wikimedia Commons / Supplied by Evan-amos