Looking for a Solar Powered Wireless Security Camera with Motion Detector? Buying Guide & Top Recommendations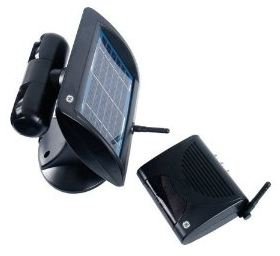 If you are looking for a surveillance system to monitor an area in your home or office that is difficult to reach if wirings are involved, your best bet is to use a solar powered wireless security camera with motion detector. This type of surveillance system is energy efficient since its main power source is the sun,. It can also be set up in places that can only be serviced by wireless devices.
GE 45208 Smart Home Solar Cam Wireless Camera System
This camera system can be used in indoor or outdoor environments thanks to it being wireless. This means it is perfect for spaces and areas that are hard to reach with equipment tethered by wires. It can be used within 150 feet from the receiver, providing sound and color video. Aside from not needing wires, it also doesn't need an electronic power supply since it runs entirely on solar power. Just in case there is no solar power to provide power to this device, batteries can be used as back up power supply. It can support up to 4 cameras, all of which enhanced with motion detection technology.
Price: $121
Deluxe SolarCam System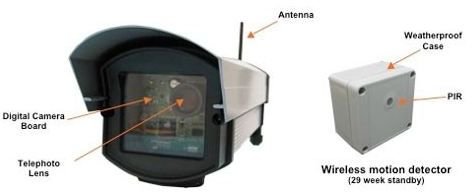 Using motion sensor technology and a built-in microphone, this surveillance system provides audio and video without the use of wirings and an external power supply. The solar panel automatically charges the built-in solar batteries and that it was supplies the power to this system. Without using wires to transmit audio and video, it is easy to set up the camera in any part of a house or a building. It is especially useful in outdoor areas where there are no sources of power aside from the sun. With its adjustable body, it can be efficiently installed in strategic locations, and with its night vision support, it can be equally useful during daytime and nighttime.
Price: $108
Everspring C402X Wireless Solar Powered Security PIR Camera System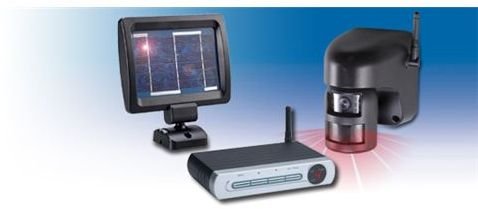 Designed to have the solar panel not built into the main body, it allows users to place the camera in an area that is not being reached by light from the sun and still get solar power since the solar panel can be positioned to receive the optimal amount of sunlight. Recording audio and video using motion detector technology can be done both during the day and at night, thanks to this camera system's IR LED feature that lets the camera detect movement even with poor lighting conditions.
Price information is available upon enquiry via the Everspring web site.
Mobotix Pole Mount Security Camera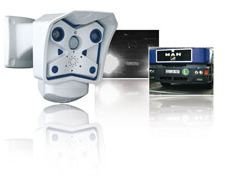 This security camera system boasts a dual camera design with a color and a black and white lens each.. This dual image sensor system can detect motion eve in poor lighting conditions. It provides some of the best video images available. In addition to that, it can also withstand all kinds of weather, which means it can be set up in any kind of environment without putting it at risk of being damaged. The camera is powered by solar energy and it can transmit data wirelessly to a receiver. It's a great all day-all night security system that is energy efficient and highly versatile.
Price information is available upon calling their representatives at Skywaysecurity.com.
Solar Cam Remote Surveillance Camera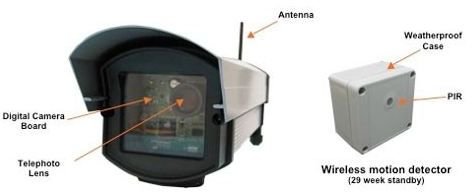 This solar powered wireless security camera with motion detector can be set up to transmit recorded images to a monitoring station, a computer or even a mobile phone. This means you can use it to do surveillance on your own using your laptop or you can hire a third party to do it for you using their own monitoring station or device. Being wireless and solar powered makes it perfect for outdoor use ins areas where it is difficult to use wires for power and data transmission.
Price: $3,013.27
References
https://www.amazon.com/45208-Smart-Wireless-Camera-System/dp/B000VHAJKS
https://www.ambery.com/wisopococawi.html
https://www.everspring.com/Products/Products_Detail.asp?parentUID=75&UID=306&CateUIDList=0,75
https://www.skywaysecurity.com/pole_mount_mobotix_security_camera.cfm
https://www.hiddencamera.com.au/index.php/solar-battery-powered-wireless-security-cameras/solar-cam.html