What You Should Know About Kingston Memory Cards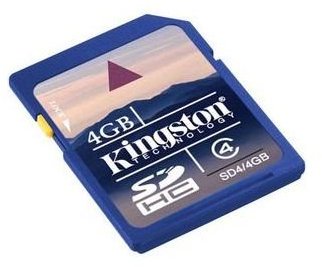 Memory cards are becoming increasing popular these days as the storage medium of choice for digital cameras and even video cameras.
While there are many kinds of memory cards out there, it's important that you choose a memory card of a brand that can be trusted. Memory cards that are not manufactured to the desired quality can result in corrupt data, loss of data and even card breakage. In the case of a memory card for video camera, you would want to get a brand that performs at the highest required speed consistently.
If you're new to the game, and aren't quite sure of what brand memory card you should go with for reliable data recording, you could give Kingston memory cards a try.
You would probably have heard of Kingston's line of products like pen drives and RAM, but may not be sure of the company behind these products. If that's so, let's take a quick look at the company's background before we check out the types of memory cards Kingston offers.
Company Background
Kingston Technology, started by John Tu and David Sun who migrated from Taiwan, went into business in October 1987. It was not until 1989 that the company garnered the attention it needed by adopting the 100 % testing method that set an unprecedented standard in quality assurance and cemented Kingston's place as a market leader. Today, Kingston is recognized as the largest third party manufacturer of memory cards.
Types of Kingston Memory Cards
Kingston memory cards are divided into two basic types – SD (Secure Digital) and CompactFlash.
Kingston SD Memory Cards
The SD card is the most popular type in use. Storage capacity can go up to 2GB and the data transfer speed is fast. These cards are ideal for use in PDAs, MP3 players, digital cameras and smartphones. Kingston SD cards have no moving parts to make them susceptible to wear and tear. The microSD which works with SD and miniSD adapters are also popular.
You should also take not of the SDHC (Secure Digital High Capacity) card which allows for more storage speed and faster data transfer speed, not to mention the SDXC card (Secure Digital eXtended Capacity) used with high end digital cameras and video cameras.
Check out Amazon for the range of Kingston SD, SDHC and SDXC cards available.
Kingston CompactFlash Cards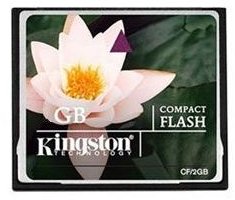 These cards are popularly used in cameras, PDAs and MP3 players. CompactFlash cards are well-known for their durability and economical power consumption.
At the time of writing, Kingston offers three types of CompactFlash cards – CompactFlash Standard, CompactFlash Elite Pro and CompactFlash Ultimate. To get an idea, check out the range of Kingston CompactFlash Memory cards at Amazon.
Kingston memory cards are popular worldwide because they are easily available and come with reasonable price tags. If you're concerned about secure storage of your important data, you should include Kingston memory cards in your list of trusted memory card brands.