Canon Digital Camera Reviews & Buying Guide: Top 5 ELPH Digital Cameras Under $300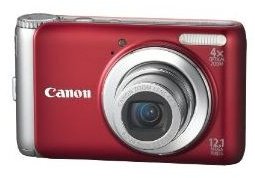 Canon: Always a Good Bet
I'm biased towards Canon's digital cameras, having owned and used both ELPH models and Canon's SLRs. While at times Canon will get flashy and follow trends, as in the diminutive SD780IS (mentioned below), most of the time Canon is a staid, reliable friend: perhaps not always the most exciting, but it always delivers the very best quality shots around. This article rounds up some Canon digital camera reviews and presents some of Canon's best models under $300.
Canon PowerShot A3100IS
Probably the best budget camera on the market, the Canon PowerShot A3100IS doesn't disappoint. It has a 12.1 megapixel image sensor and 4x optical zoom, and comes with 18 automatic settings. Reviews of an earlier version, the 1100IS, praises this series' picture quality, particularly in low-light settings.
The PowerShot A3100IS runs around $115.
Canon PowerShot SX130IS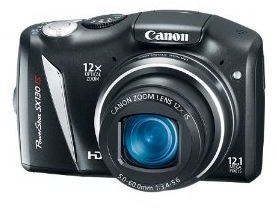 Like the A3100IS above, the 12.1 megapixel Canon PowerShot SX130IS excels at low light photography. Unlike the A3100, however, the SX130IS has manual controls to go along with its automatic settings. This gives you, the photographer, much more flexibility in taking shots. In effect, you're only limited by your knowledge of how to work with ISO settings and f stops — insofar as the camera itself is limited by being a point-and-shoot. The SX130IS, at around $179, has a jaw-dropping 12x wide-angle optical zoom with built-in Optical Image Stabilizer.
Canon PowerShot SD780IS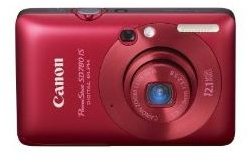 What do you get for just under $200? At around $189, the Canon PowerShot SD780IS gives you an ultra-compact, stylish little camera that is just about exactly the size of a business card — and only three-quarters of an inch thick. The SD780IS is the perfect casual point-and-shoot for hanging out with friends — like all our Canon models so far, this one also excels in low light situations. However, with the capability to shoot at speeds up to 1600 ISO and a 12.1 megapixel image sensor, the SD780IS is no slacker either.
Canon PowerShot D10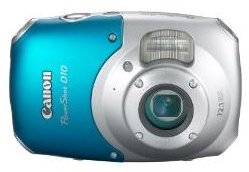 Crowned the best ultra-compact camera for outdoor enthusiasts, the Canon PowerShot D10 is a mini powerhouse. Besides being 12.1 megapixels, the D10 is waterproof. That's right — take this baby underwater up to 33 feet deep. If you've ever been scuba diving, you know that the most beautiful fish and coral tend to be in the 20–30 foot range, so this camera would be perfect for such photos. The D10 is rugged out of water too, being able to withstand drops up to 4 feet and freeze-proof — you can even manipulate the controls with gloves, one indication of the thoughtful design that went into the D10.
The Canon PowerShot D10 is about $285 at Amazon.
Canon PowerShot SD890IS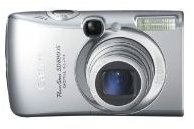 The Canon PowerShot SD890IS is the successor to the SD880IS, which reviews found notable for its image stabilization technology and trend-defying design. The SD890IS ups the ante with wide-angle 5x optical zoom, 10 megapixel image sensor. Another of Canon's lauded ELPH digital cameras this PowerShot offers Face Detection technology, a 2.5-inch LCD II screen, and Motion Detection that automatically reduces the chance for blur.
The PowerShot SD890IS sells for about $299.
This post is part of the series: Canon Camera Reviews & Buying Guide
Part 1 reviews Canon ELPH cameras under $300. Part 2 looks at models over $300, from Canon's top of the line point-and-shoots and getting into Canon's lauded DSLR offerings like the Rebel, 7D, and Mark II.