How to find mba research topics for your business degree.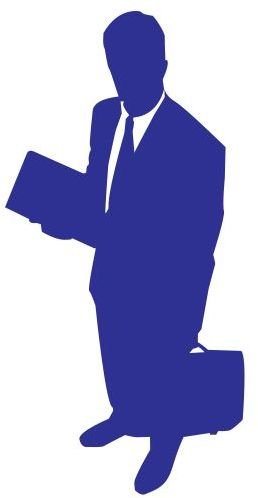 Introduction
Completing any advanced degree takes time, patience and a lot of perseverance. Studying for an MBA degree in business school requires that students stay current with happenings in business and the society at large and have opinions about the effects of various issues on the world of business and industry. Students in business school stay current by reading materials in the media and business industry such as magazines, newspapers, company white papers and trade journals.
Studying for an MBA Degree
The process of completing an MBA degree includes finishing all of the required coursework and completing a meaningful, scholarly yet practical master's level thesis on a relevant topic. A master's thesis is a comprehensive overview of a topic chosen by you the student and an advisor in the business program. The thesis is required to not only show mastery of topics in the business vernacular but to show the ability to discuss a relevant topic coherently in written form.
The process of completing a master's thesis first begins with choosing an area of interest within the business program. This is usually done early on while still taking compulsory coursework. Also, reading relevant books, magazines and articles on topics in the field can improve the scope of your knowledge. Carefully consideration should be taken to find relevant topic areas with enough depth to be further studied. Once a topic area is chosen, it's time to find possible MBA research topics. The topic should not be too broad but at the same time can't be too narrow or else it will be hard to establish significance to the business field as a whole.
Tips for Choosing a Topic For Your MBA
When choosing a topic, consider the following tips –
Pick topic areas that you either know well or are interested in. Ask professors to recommend topic areas to study.

Review your notes and textbook readings from coursework on topic areas. Focus on topics that caught your interest and possible questions or explorations.

Read other materials in the topic area. Examine the research limitations of other master's theses, books and articles in the topic areas to come to directions for your own thesis. Look to contribute to the existing body of knowledge in an area.

Consider your career goals and how you intend to use the MBA degree. Pick a topic that is related to your future career aspirations and that will impress a prospective employer. For instance, if you'd like to become an IT manager, then pick a topic in information technology.

Consult with your thesis advisor to overcome any obstacles in finding a topic for your MBA. Get different perspectives from several professors on the topics you are considering.
Points to Remember
Studying for an MBA degree can be a smart career move if you choose a relevant topic that is marketable. Choosing the topic area and finding the topic for your MBA is essential to getting off to a good start in the research. Take the time to thoroughly existing fields and the limitations of current research. Ask your master's thesis advisor and professors for help, feedback and advice along the way.
References
Online colleges: How to Choose Your MBA Specialization
https://www.onlinedegreeelearning.com/blog/how-to-choose-your-mba-specialization/
(Photo by Shokunin; Courtesy of WikiMedia Commons - https://commons.wikimedia.org/)