Pursuing Phd of Technology Degrees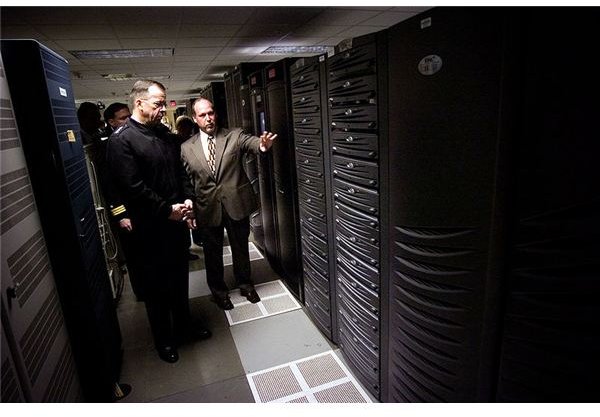 PHD Degrees in Technology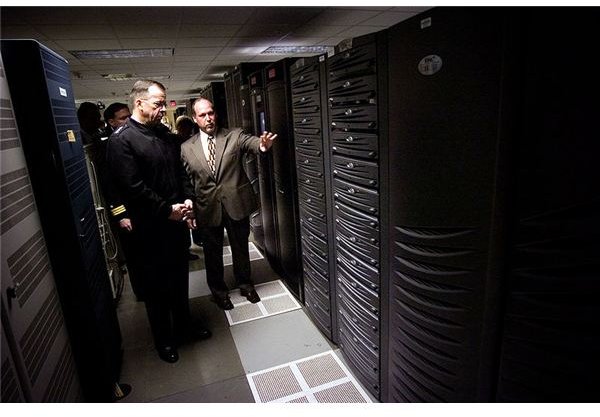 (Photo taken by Chad J. McNeeley, Courtesy of Wiki Media Commons)
Nowadays, there are a myriad of options for doctoral degrees in technology that cover a variety of perspectives in computer design, technology, systems management and evaluation. For instance, a PHd in Information Technology involves a study of computer systems, which includes hardware and software design. A PHd in Information Systems and Technology focuses on the evaluation of information systems used globally in organizations and industry. For those who desire a teaching focus in doctoral study, the Information Technology Education and Instructional Technology PHd degrees encompasses methods for teaching information systems and technology in a school and organizational setting. Other PHd of technology degrees are seated in a business setting such as the PHd in Information Technology Management, which has its focus on business and IT strategy within the study of management theory and practice. This is much like getting a management MBA with a specialization on technology.
Looking for a School
Finding schools that offer PHd degrees in Technology is not as hard as it once was. With the advent of high-tech jobs, advancement in computer, Internet proliferation and networking, professionals with advanced degrees in computer technology are highly sought after. It is possible to find programs that exist online and offline; at technical schools and traditional universities that will provide a solid education in this arena. When looking for a PHd degree, start early enough and do your legwork on the school and the program.
Some things to look for include –
Well-integrated program course requirements
A well-balanced PHd program should generally have a period of compulsory coursework, practicum courses and a dissertation-writing period. While PHd programs normally have some requirement to pass a comprehensive exam after completion of coursework, it should not be a major focus. Inquire about the length of time expected for each component. Be wary of PHd programs that don't require a dissertation. No matter how technical the program, the dissertation is an important component that shows your innovativeness and contribution to the growing field. It is your chance to put your stamp on the evolving work in the field. A typical PHd program in technology will involve compulsory coursework in computer hardware, software, design followed by coursework in the degree specialization, namely, management, evaluation, education, etc.
School accreditation and reputation
Make sure that the school is accredited nationally so that the PHd degree is recognized in the field. Also, ask aro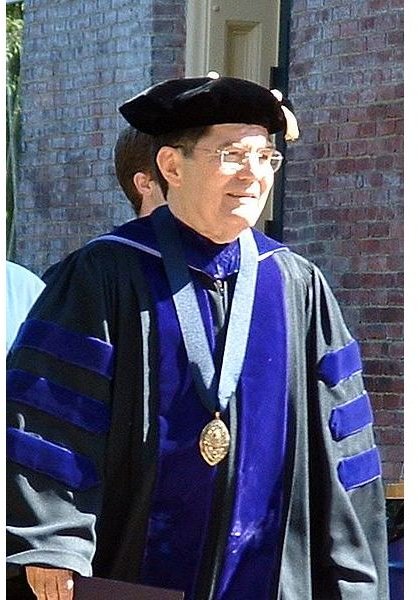 und about the number of years the school has offered the PHd. There is a bit of a risk when studying at a school with a brand new PHd program. While this can be an exciting adventure, there is always the uncertainty of the continued success of the program and its student body. Don't take the chance; instead, find a well-established program from a reputable school. (Photo taken by Kelly Martin; Courtesy of WikiMedia Commons)
Job placement success
Get statistics on the rate of job placement for the school's graduates. Most schools will compute this each year or every few years, considering that most PHd programs are not very large. Some schools will give you the contact information of current students in their program or will provide you with information on what these students are working on in their degrees.
Preparing for PHd Study
Picking a topic area
First, realize that picking a topic area is not the same as picking a research topic to focus your dissertation on. The latter doesn't have to be done until you have finished your coursework. But, picking a general topic area is important because it helps you to focus your coursework and assignments towards gaining knowledge about the area. Those with PHd of technology degrees or any area are considered experts in their chosen fields. Upon graduating, people and companies will look to you for the solutions and new directions. This is what you are paid much money for.
Learning all there is about a topic area is essential to creating the building blocks for the knowledgebase needed to add significant contributions to the field. First and foremost, be thoughtful and pick an area that you actually like, considering that you will be required to spend a lot of time with it. Pick an area that is evolving and has potential to grow and not become obsolete. This seems hard but can be done by looking at trends and stems of areas that come out of the trends. Also, don't pick a topic area that is too narrow or too broad. For instance, computer security is too broad a topic and computer security for web pages may be too narrow.
Making the time
When choosing a school, look for courses on weekend or online options. Also, if you already work in the technology industry, ask for course waivers for the compulsory course requirement. If you are working a full-time, consider taking a leave of absence once your coursework is done. The extra time will allow you to focus on choosing a viable topic for your dissertation along in addition giving you the time and freedom to devote to the writing process. Any time that you can devote to completing the coursework, finishing the dissertation, finding or advancing in a technology career is essential to your success.
Completing the Process
Writing process
Writing a dissertation requires patience, organization and good writing skills. Work on any deficiencies you may have in any area. Consider using the services of dissertation coaches, life coaches and proofreaders to help in the writing process. Most schools will have set formats to follow in completing the dissertation document itself, which definitely makes it easier.
Looking for work
Once completing the requirements for the PHd in technology, it's time to start job hunting. (Well, hopefully, you've started your research well ahead of this time!) By now, you would know your specialization and what kind of industry you want to put your degree to work in. The good news is that the current career outlook for people with advanced degrees, especially masters and PHd degrees, is extremely good. According to a 2010 Payscale.com survey, the median salary range for people with PHd degrees (mostly those in education) is $45,000 to $95,000. Specifically, people with careers in Information Systems, Systems Evaluation and Administration, make between $49,0000 and $98,000. Furthermore, Payscale.com reports that VPs, directors and managers of technology in various industries typically earn between $72,000 and $123,000.
Additional Resources
PHdJobs.com
Payscale.com
https://www.payscale.com/research/US/People_with_Doctorate_(Ph.D.)_Degrees/Salary
Photos courtesy of WikiMedia Commons, https://commons.wikimedia.org.