Online Education for All: Biochemistry Online Courses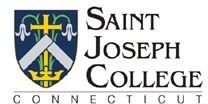 Introduction
For employment in the chemical industry, an accredited online chemistry degree is generally required in research and development departments. The biochemistry online courses can help students achieve such a degree, and being in possession of a chemistry or biology degree can provide you with a wide scope of career opportunities.
An Example: Saint Joseph College
If you are a graduate seeking employment opportunities within the biology and chemistry fields, Saint Joseph College in Connecticut sets
a good example. They offer an online master of science in biochemistry degree, and, should you be an undergraduate with majors in biochemistry, biology, or chemistry, this program has been designed for you. A graduate on completion of this online biochemistry degree program will possess the necessary preparation for an occupation within any of the following: allied health schools, medicine, andpharmaceutical and veterinary services. The college also describes their program as being "an ideal one for students serving in the armed forces."
Another Example: University of Toronto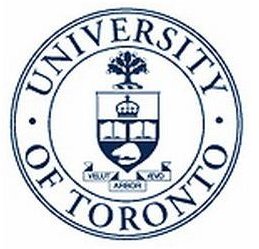 The recognized University of Toronto provides biochemistry online courses conducted by their experienced faculty members in the Department of Biochemistry and the Faculty of Medicine. The administration is done through the School of Continuing Studies. The comprehensive courses will help students who require a full credit-equivalent course in biochemistry to enter the professional programs within the health sciences. While there is no prerequisite for this course, first year chemistry is recommended for aiding your molecular comprehension.
Courses are scheduled three times a year—during the fall, winter, and summer semesters—and registration is generally required. Again, dependingon your personal choice of program and the learning facility, the course fee may vary usually within the range of $1,000 Canadian . The process of registration is designed for convenience and the latter can be done online, in person, telephone, regular mail, or by facsimile.
General Requirements
Some general information provided by various biochemistry online courses in respect of registration and tuition fees shows that they vary based on on the learning facility selected. However, sometimes, the full tuition fee may be refunded if the withdrawal occurs within fifteen business days after the release of the online access password.
Before enrollment by a student, certain education qualifications may have to be met including a high school diploma, related professional work experience, and sometimes even a baccalaureate degree or some prior college experience. For international applicants whose primary language is not English, passing a TOEFL exam will be required.
Career Opportunities
The United States Bureau of Labor Statistics (BLS) observes that a chemist employed by the Federal Executive branch will receive the highest salaries in the biochemistry field. The Federal Government employs biochemists in a variety of positions within research and development including the Food and Drug Administration, the Department of Homeland Security, and the Armed Services. Other lucrative careers are followed in the petroleum industry and computer system design.
References
Image Credits