Accelerated Online Military Degree Programs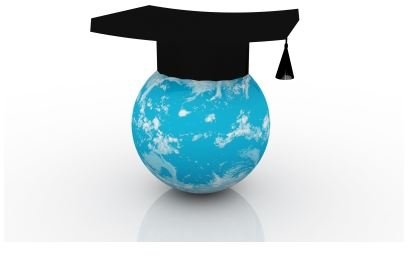 Why e-Learning is Suitable for Military Personnel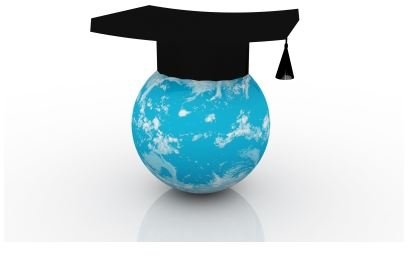 Service members may find it more suitable to take online courses rather than having to attend courses in classroom. The primary reason why military folks today are moving toward e-learning is their busy schedules. Often, the military brings its sailors, soldiers, Airmen, Guardsman and Marines on deployments or at locations where it's extremely difficult to attend courses in a classroom setting as well as being able to meet on certain days and times. For these reasons, e-learning is suitable for military personnel. It provides those in the military who want to continue their education the chance to take college classes at a distance and on days and times more convenient for their unpredictable schedules. In short, "online education serves the military lifestyle." [1]
School Benefits for Military Personnel
Military may earn (free) college credits. Many of those in the U.S. military may turn their military training into college credits or even a college degree. Those interested should look at the American Council on Education (ACE) web site. ACE offer a military evaluations program that helps service members receive college credit for their military training. In addition, military personnel can obtain college credits by taking and passing Defense Activity for Non-Traditional Educational Support (DANTES) examinations. DANTES offers the College-Level Examination Program (CLEP) and its own exam, the DANTES Subject Standardized Test (DSST). Note: There's normally no cost to military personnel who take any of the exams offered from either one of the two credit-by-examination programs.
Ways to help pay for college. Military personnel who need financial aid can count on the military's Tuition Assistance (TA) program to help pay part of the cost of tuition, enrollment fees and certain other higher education expenses. In addition, those serving (or that served) in the military now who enrolled in the Montgomery GI Bill (MGIB) or similar program can benefit from this program to help pay for college.
Next, we'll look at a few schools that offer accelerated online military degree programs. It's recommended to attend only those schools that are members of the Service members Opportunity Colleges (SOC) Consortium (https://www.soc.aascu.org/). The reason for this is, the school will evaluate your experience and grant academic credit for any military schools, training, and experience the service member has earned or gained to date.
Schools and Degree Programs
Just having military experience may not be enough for a job after the military, so many service members are turning toward earning a college degree. Some folks will only need a year or two at a technical college (or more or less the same at a normal college) to have the education and experience to be hired for some civilian jobs. Therefore, listed below are some great online schools that not only offer courses online, but have an accelerated online military degree program (i.e., will apply college credits for military experience, DANTES and/or CLEP exams toward college courses).
University of Phoenix. They accept military training and passed CLEP and DANTES exams for college credit. Benefits for Military Personnel: Financial aid assistance and a 20% tuition discount.

American InterContinental University Online. They use your military experience toward college credits. Military personnel can also take DSST exams for college credits too. Benefits for Military Personnel: The school participates in Montgomery G.I. Bill, DANTES, and other aid programs.

Capella University. They award college credits for DANTES and military ACE-certified military training. Benefits for Military Personnel: Offers a 10 -15% tuition discount.

Kaplan University. They grant college credits after evaluating military experience. Benefits for Military Personnel: Financial aide (loans, veterans benefits, and more) available and a 15% tuition discount.

Keiser University. They give college credits for passed CLEP and DSST exams, as well as for military training. Benefits for Military Personnel: VA Benefits and scholarship opportunities.
Another military-friendly university is Ashford University. It was selected in December 2008 as a top military-friendly university by Military Advanced Education.
Also, if you are looking for an online school that is known to be dedicated to supporting service members and veterans, there is Walden University.
Note: All the schools listed above are members of the Service members Opportunity Colleges (SOC) Consortium; which means, they have established programs geared to the needs of military personnel. Many of the schools offer special rates not only to active duty military members, but also to immediate families of active duty military personnel. Check with each school for details.
Job Outlook
A look at today's military veterans. "Armed Forces Veterans are among the best-trained candidates in the job market. Over 95% have high school diplomas. Over 35% have attended college. Almost 25% have college degrees." [2]
Nowadays, military job experience alone may not be suffice to get another type of job after the military, so having some education along with your training will only help and increase your chances in finding and being hired in today's highly-competitive job market.
References