Study Paralegal Legal Assistant Online Courses to Earn AAS Paralegal Studies Degree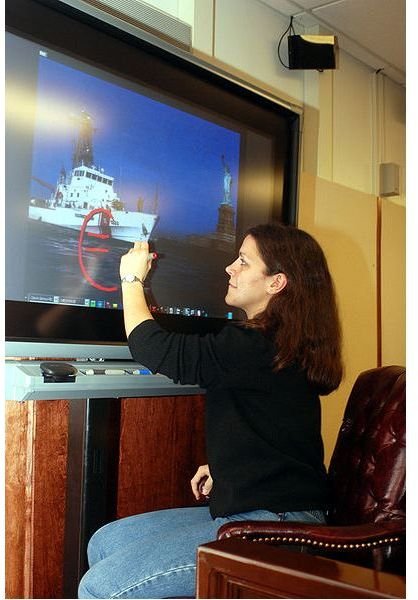 The Increasing Responsibilities of Legal Assistants
The current trend in business organizations today is to employ an office secretary, capable of performing the functions of a legal assistant. This means that the latter can perform tasks that are often delegated to lawyers and at the same time accomplish various traditional secretarial duties. However, these organizations likewise install state-of-the art computer technology, to aid a highly trained paralegal assistant in performing the combined work. This employment strategy accordingly allows companies to greatly reduce their manpower costs.
As legal assistants, they are not expected to handle case litigations, but are relied upon to do the legwork of researching and documenting the information needed by lawyers for litigation support. Hence, they are expected to understand legal terminologies, as well as possess, relevant investigative skills while in the process of researching. In addition to their judicial know-how, deftness with computer operations and office applications is essential, particularly in accessing databases that provide the pertinent information needed.
Enhancing one's skills with continuing legal studies, in order to attain a high-degree of proficiency is a way for legal assistants to gain more opportunities not only for administrative employment, but also for advancement in the field of law. Hence, this article features the top schools where the best paralegal legal assistants online courses are being offered, to earn an AAS paralegal studies degree.
Kaplan University
Kaplan University is accredited by the Higher Learning Commission as well as the different regions where a Kaplan Institute is operating. You are encouraged by this university to checkout the accreditation page at Kaplan's website. It would be best to find out if the Kaplan area of interest is included among those that are regionally accredited. (See the link in the Reference section of this article).
Kaplan University guarantees focus on practical knowledge when it comes to legal studies. True to every course that they offer, Kaplan University provides online learners with expert educators in the field. Their methodology entails imparting not only legal knowledge but also how it applies in the real world. Major courses that form part of the AAS paralegal studies curriculum include, skills in effective legal studies, software applications, civil litigation, legal analysis and writing, and legal ethics, among many others. To obtain more information about the course curriculum, request for Kaplan's related course catalog in AAS paralegal studies.
The course requires a total of 90 credit hours,while tuition fees are computed at $371 per credit hour; hence, the whole program is expected to cost as much as $33,390. Students with qualifying credits from previous curriculums, or courses from accredited postsecondary institutions as well as other Kaplan universities, or different certification exams, military training and experience, can serve as reductions to one's tuition costs. Enrollees are being required to submit official transcripts, course descriptions, and other supporting documents to merit the awarding of credit.
Everest University Online
Everest University in Florida is accredited by the Accrediting Council for Independent Colleges and Schools (ACICS). This accreditation gives them the capability to award diplomas, associate's, bachelor's degrees and Master's degrees. The university operates through a license granted by the Florida Commission for Independent Education, which also serves as additional accreditation. Everest University has the approval of the Florida State Approving Agency for Veterans Training and by the Department of Homeland Security covering the graduate and undergraduate programs offered by the university.
The associate of science in paralegal at Everest University provides core requirements like computer applications, introduction to Internet research, introduction to business enterprise, and strategies for success and career skills. Major core requirements deal with criminal, civil, family, international, environmental, and worker's compensation laws and other related business laws. Legal research and legal writings, communications technology and security, and legal ethics and social responsibility are only a few among the courses required to complete the ninety-six credit hour curriculum.
Completion of this Everest University program will give the paralegal assistant the skills required by the profession, to effectively interview, gather and analyze factual data, research about laws, prepare and accomplish legal documents. The competency that will be acquired is for the overall proficiency in performing the regular operations of a legal business.
Compatible college courses taken from any accredited institutions can be used as credit to accelerate one's completion of the program. Interested enrollees can obtain information about tuition fees upon requests.
Everest University Online provides students with career placement services not common among other universities. Through the help of different colleges in almost all part of the country, Everest University Online graduates, are afforded with advantage over other applicants. Accordingly, most employers recognize the quality of the university's education.
In view of all these attributes, both Kaplan University and Everest University Online are being recommended as excellent choices for paralegal legal assistant online courses.
References