Where Can I Purchase College Textbooks Cheap Both In Store and Online?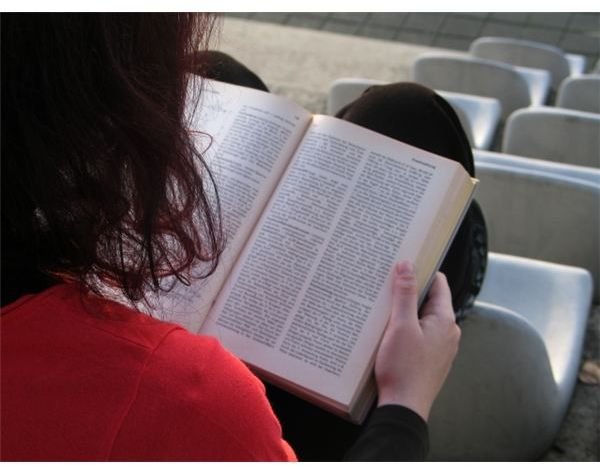 Used Bookstores
Many students try to find a used bookstore that sells college textbooks. Although many individuals prefer to buy their textbooks online and have them shipped, you can still find a used bookstore here and there.
Start with your campus bookstore. They most certainly carry college textbooks for cheap. Students from previous years sell back their books to the bookstore and the store resells them again and again to each new class of students. This can cut down on costs dramatically, especially if you are a science major with extremely expensive textbook costs.

See if there are any used bookstores around or off campus that sell back student texts. Ask older students or look for advertisements and fliers. Occasionally, you will find a bookseller in the area that gives students a better price (than the campus bookstore) on sell back, thus you can purchase their old textbooks for very cheap prices.

If you check out HalfPriceBooks.com, go to the Store Locator tab. Scroll down and you will find a list of bookstores that work with this site. You can buy cheap textbooks at these stores. However, there are very few stores and only located in the West to Midwestern US. Also, it is best to call the store ahead of time to see if they carry the books you need – before making a long trek.
Now let's discuss where to find textbooks online.
Online Book Buying
The most popular option is to buy books online today. This is a great option that was not around ten or so years ago. Buying books online sparks a healthy price war between online book companies, thus helping to drive down costs for students. Let's look at several sites where you can buy cheap textbooks online cheaply and safely. And they're delivered right to your doorstep.
Amazon.com is a site that has a used textbook section. Simply type in "used textbooks" in the search box and press enter. You will see a list of texts from different sellers appear. You can also type in the book's title or author to search. Look through sellers and see who has the best customer ratings and price. Remember to look at shipping price. A book may cost 75 cents, but shipping may be $3.99. Look closely.

Bigwords.com is a popular site to buy texts. It is best to search for a book by ISBN (International Standard Book Number). Every printed book is given an ISBN. Find the book's ISBN (you can find it on Amazon.com) and hit search. After the title comes up, hit Buy This Item then Start a Price Comparison. For example, the popular nursing textbook called Disposition of Toxic Drugs and Chemicals in Man is $120.08 (includes shipping) on BigWords – compared to the list price of $247.50.

eBay.com is a popular site for buying rare items, designer items and fun stuff. However, you can use Ebay to buy cheap textbooks too. Search by book title or under Used Textbooks and place a bid on the book you want to buy. For example, the Textbook of Medical-Surgical Nursing (twelfth edition) is up for auction at $19.54. A new copy costs $132. You have the option to Buy Now if you want to snatch it up or place a bid and wait to see if you win the auction.

eCampus.com is very popular for either purchasing or renting textbooks. Again, it is best to type in the ISBN here to search. Three options will appear. You can buy a new book, buy a used book or go to the Marketplace. The Marketplace means you will buy from an associated seller. For instance, the textbook Biology (fifth edition) by Raven Johnson costs $121.14 as a new book and $85.11 as a used book. But look at the Marketplace, where it costs a mere 34 cents! And only $3.97 for shipping. Remember if you use the Marketplace, look closely at the seller's ratings. Orders over $59 ship free.

You can also download textbooks on your E-reader as permanent or temporary files. And you can download PDF files too. Downloading drastically reduces the price. Here is more information on downloading college textbooks. Also, consider audio textbooks as an alternative.
Where can I purchase college textbooks cheap? Now that you know the answer to this question, go ahead and explore the aforementioned options listed in this article. Save money and read inexpensively!
Reference
Photo by healingdream / FreeDigitalPhotos.net – freedigitalphotos.net/images/view_photog.php?photogid=989