A List of Top 10 Fashion Colleges for Aspiring Fashion Designers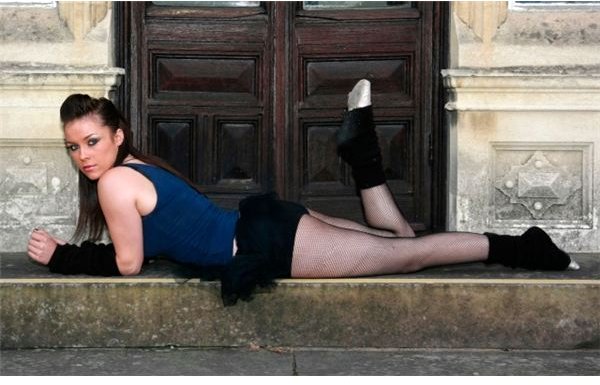 List of Top Fashion Colleges
Though the rankings seem to differ, there are many fashion colleges that stay at the top of multiple ranking lists. Let's take a look at what fashion colleges are the most competitive in the United States and around the world.
Please note: this list is alphabetical, not in any particular ranking order.
Academy of Art University (San Francisco)
At the Academy of Art University, students can major in fashion. Coursework focuses on hands-on experience in fashion design, fashion merchandising and textiles and knitwear. Students create either a visual or journalist voice by showing in the famous Academy fashion show and taking classes such as Business of Beauty, Green Design and Visual Merchandising. Prestigious firms that hire Academy graduates include Calvin Klein, Diane von Furstenberg and Marc Jacobs.
California College of the Arts (San Francisco & Oakland)
The California College of the Arts has the Fashion Design Program, which is one of the 15 fashion programs in the nation to receive an invitation to the Council of Fashion Designers of America. The program focuses on mandatory skills such as sewing, pattern making, draping and illustration, thus providing graduates with the industry standard requirements. Courses include Body in Motion Drawing, Eco Seminar and Portfolio Review. The program provides internships as well.
Drexel University's Antoinette Westphal College of Media Arts & Design (Philadelphia)
The Antoinette Westphal College focuses on hands-on and classroom learning both in Philadelphia and New York. But Westpal also focuses on a rotation of guest speakers and encourages its students to study abroad in Prague, London and Iceland. Courses are offered in the areas of the retail apparel industry, manufacturing and visual design. Famous alumni include Oscar de la Renta and Vera Wang.
Fashion Institute of Design and Merchandising or FIDM (Los Angeles)
FIDM is very popular because Lauren Conrad, star of the reality television series The Hills, was filmed taking classes there. Famous Project Runway contestant Nick Verreos teaches at FIDM. The school's program focuses on career training and has a rigorous curriculum of fashion design, history and theory. Courses include Color and Theory Design, Computer Pattern Drafting and Portfolio Preparation. Students can also participate in a fashion show.
Istituto Marangoni (London, Paris & Milan)
The Istituto Marangoni's campuses are in the fashion capitols of the world, thus providing students with an up close and personal experience of fashion. It boasts a reputation of one of the world's top fashion schools. The program favors a nondisciplinary approach and emphasizes culture's influence on fashion. Areas of study include pattern making, history of fashion and sociology. In year three, students submit a final project and have the opportunity to take part in a fashion event.
Massachusetts College of Art and Design (Boston)
The Massachusetts College of Art and Design's fashion program focuses on both creativity and practicality. Students explore their creativity with courses such as Color, Line and Design, History of Design and Culture and Dress and Identity. Students have the option of developing their own line of clothing as a final degree project. Internships are available as well.
Parsons The New School for Design (New York City)
Everyone knows Parsons as the Project Runway school and that host Tim Gunn used to be the Dean. Parsons offers intensive training in fashion design including concept development, studio methods and machine knitting. Courses include Drawing in Second or Third Dimension, Fashion Design Studio and Global Issues in Design and Visuality. Students take part in fashion shows, special events and internships around NYC.
Pratt Institute's School of Art and Design (New York City)
Pratt Institute focuses on two objectives: technical training and critical judgment development mixed with historical perspective. Courses offered include Studio Methods, Surveys of Art and World Civilizations. Pratt also offers internships, field trips, participation in its famous fashion show and elective courses such as jewelry design and printmaking. Pratt's famous fashion design alumni include Betsey Johnson and Jeremy Scott.
Rhode Island School of Design or RISD [pronounced Riz-dee] (Providence)
RISD focuses heavily on technology in its apparel design program. In fact, the school offers the latest technology in two and three dimensional software and the latest sewing equipment. Students can also take courses in Draping and Construction, Pattern Drafting and Foundation Drawing. Students compete for a place in the fashion show, take field trips to New York's fashion district and complete a six-week internship in either London, New York or Paris.
University of California Los Angeles or UCLA
UCLA has a very famous fashion designer graduate, Whitney Port of the reality series The Hills. UCLA offers a Bachelor of Arts with a concentration in Fashion or Textiles in design. Areas of study include the origins and evolution of fashion in society. Courses include Flat Pattern, Historic Textiles and Social Aspects of Fashion. Students must complete a senior project that incorporates the 19 to 20 courses of fashion design they must take. Internship opportunities are available as well.
Now that you know the list of top 10 fashion colleges, feel free to research each school. And, yes, you're not hallucinating, Fashion Institute of Technology (FIT) did not make any of the lists we researched. However, there are plenty of options in New York City and beyond on this list, so research away.
References
"Top Ten Fashion Design College Programs Ranked" CollegeCrunch.com – collegecrunch.org/rankings/top-10-fashion-design-college-programs-ranked/
"The top ten fashion colleges in the world" BuyerZone.com – buyerzone.com/education/art-design-fashion/fashion/qz_questions_fashion.jhtml
Photos by Tina Philips / FreeDigitalPhotos.net – freedigitalphotos.net/images/view_photog.php?photogid=503