Help With the College Essay: Choosing the Topic and The Writing Process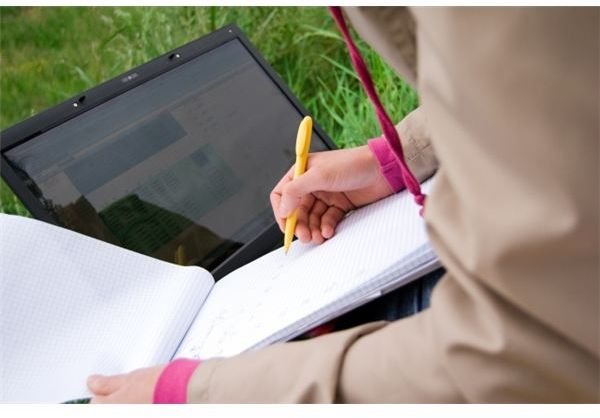 Essay Topic
Writing a college essay can be stressful. How do you make the best out of a given topic?
Many colleges have open-ended topics such as "Write about an important event in your life and discuss why it was important to you." Meanwhile, other institutions may have limited essay topics such as "What is your approach to life? In other words, what is your life philosophy?"
If the topic is more open-ended then the best strategy is to answer the question in a unique, yet concise way. For example, many students may choose to write about a common event such as the junior prom. However, thinking outside of the box may help get the admission officer's attention. Write about an event that was life-altering such as an event specific to your culture or family, a tragic event that shaped your life or an event that may be small but made a huge impact on you. Also, keep in mind how you answer the essay shows a lot about you and the values you place on events and things. For instance, if you write about buying a dress for the junior prom or receiving your first car, your essay (and you) could come off as superficial. However, if you write about how receiving your first car led to a defining or significant moment in your life, that's a different story.
For a very specific essay topic, think about the question for a while. Your answer should be sincere and reflect who you are as a person. Remember this reflection will help you gain admittance into the college, so be certain to answer with an audience in mind. Many colleges will ask, "Where do you see yourself in 10 years?" or "How do you plan to utilize your college degree?" This is your chance to give a focused, concise answer of how the college will fit into your plans. This is not a reason to "butter up" the admissions officer – s/he will surely see right through your tactics.
No matter what topic is given to you, it is best to answer with sincerity and depth.
Writing Process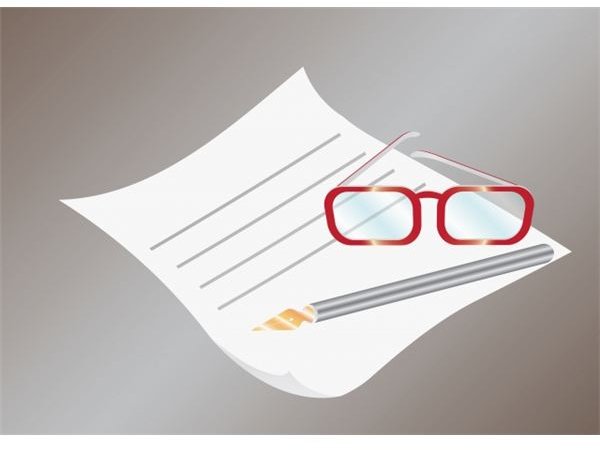 In the writing process, three elements must be considered: style, substance and proofreading.
The style of any college application essay must be formal and concise. The writing should not include any slang or colloquialisms – unless used for effect. Avoid the passive voice as well. The writing should be an easy read, but display a strong knowledge of grammar and complex constructions of sentences. For example, think about reading Harry Potter, how J.K. Rowling constructs her sentences sharply, concisely and every word has meaning. It's the same with a college essay, only on a smaller scale. Overall, you must demonstrate a strong command of the English language.
For substance, The College Board reports that Yale admissions says this, "In the past, candidates have used this space in great variety of ways…. There is no 'correct' way to respond to this essay request…." (collegeboard.com). Throw out the notion that the admissions officers are looking for one answer in particular. Instead, they look for well-written answers that show depth. You can show humor and wit too, if done tastefully. This is your opportunity to persuade the reader and show your creativity, interests and thought process. When the reader finishes your essay, s/he should be persuaded to accept you into her/his college.
Lastly, proofreading is essential. It's not good enough to simply spell and grammar check. Instead, start writing the essay well ahead of time and enlist honest proofreaders such as friends, family members and teachers. Ask them:
If your essay is persuasive, boring, lacking in depth, etc.
If the writing is clear and understandable.
Do the sentences flow?
Does the proofreader gain a general knowledge of who you are by the end of the essay?
If s/he were a college admissions officer, would s/he accept you based on this essay?
How can you make the essay better?
Remember to be open to criticism.
Take all the aforementioned college essay help and apply it to your college applications. Make sure to write to the best of your ability, adhere to formal style guidelines and enlist proofreaders to help. Gaining acceptance into college takes a lot of hard work and energy, but it's worth it in the end.
References
"Choosing a College Essay Topic" The College Board – collegeboard.com/student/apply/essay-skills/109.html
Photos by Graur Razvan Ionut / FreeDigitalPhotos.net – freedigitalphotos.net/images/view_photog.php?photogid=987