Guide to Saving Money on College Expenses: A Tool With Lifetime Benefits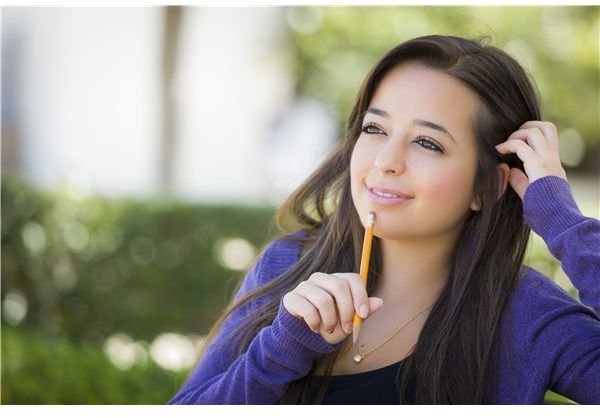 Dreams and Goals
Just like buying a house, obtaining a college education is a major financial investment. As elusive as it seems, it's a goal that can be realized. Over the last fifty years many avenues for funding have become available. However, you have to know how and where to look for assistance.
At one point in American history, a college degree was regarded as a nice thing to have, but it wasn't a necessity. Men and women found jobs in factories that paid well and provided what seemed to be a nice living. As time passed, the needs of society changed. It became more information-driven. Brain over brawn became the expectation. Consequently, in order to be able to compete effectively in today's society, a college education is no longer a frill–it is a necessity.
Many people have worked hard and saved money to send themselves or their children to college. However, in today's hard economic times, these same individuals have faced job loss and home foreclosures and have had to use their savings to pay for their living expenses. Money that might have been available for college is not there. For those individuals who wish to go to college themselves or send their children, this article will offer ideas on how to be frugal and save on often unexpected college expenses.
Once the decision is made to go to college, the first step is to sit down and put 'pencil to paper'. Conduct a complete review of what resources are on hand. Next, determine what additional resources will be needed. Finally, start your research.
Demystifying College Financial Aid: A Comprehensive Guide
One of the decisions one might make when deciding to pursue a college education is to seek financial aid. This isn't as scary as it might seem. College loans are much like any other loan, e.g., car loan, home mortgage, etc. The same special attention to details that those financial arrangements require should be applied to a college loan.
Tips on How Low Income Families Can Optimize College Tuition Assistance
If you find that the resources you have on hand are sparse, the next step is to look into those opportunities that fit your financial situation. Don't be fearful and assume that your situation is unique. Many individuals are in the same boat. In all probability there is a program that fits your needs.
There are a variety of financial opportunities. However, everything that looks good might not in fact be good at all. Guard against jumping at the first thing that comes along. Loans have to be paid back, so take the time to evaluate each plan before signing any papers.
Balancing the College Load and the Work Load
Sometimes, even after putting together a comprehensive financial package, one might need to work while attending college. This doesn't mean that the college experience can't be meaningful. It just means that time management might become more of a priority if one has to work versus someone who doesn't.
Once the money has been secured to get into college, there are other needs that must be met. The key among them is a healthy meal strategy. Given the rigorous schedule that one might face, a practice of relying on a diet of pizza, tacos, quesadillas, or other junk food might need to be reevaluated.
Where to Find the Cheapest Textbooks
The excitement of college can be overwhelming. There is so much to do. Stress and frustration can cause one to spend money unwisely. The need to be clear-headed is important. This is especially true with class supplies. Everything need not be purchased at once and everything need not be new.
Finding the Best Places to Buy College Books with Free Shipping
The start of college classes allows one to have a reasonable amount of lead time. Looking over the list of classes and the books that are needed ahead of time could save a lot of money. Also, shopping ahead of time alleviates worrying about whether the book that is needed is in the college bookstore.
Textbooks are expensive and when one compares the cost with the intended classroom use, other options might need to be considered. Renting textbooks has saved countless dollars.
All About Audio Textbooks for College Work
A great deal of the college experience is learning how to be self-reliant. Unfortunately, as a rule, there won't be anyone who will ensure that you go to class or that you study. That responsibility will be largely yours. Sometimes, when times seem hard, one might need to take an offensive move to be successful, i.e., go the extra mile for oneself.
College Students Buying Laptops: Tips and Where to Spend and How to Save
The assumption is that every student has access to the information highway. Therefore, a computer is crucial, particularly a laptop. Some courses might require that you bring the laptop to class. The most efficient and economic laptop should be a priority.
The Best Prices for Microsoft Office for College Students
Don't think that your computer will only be used for e-mail and word processing. You will find that as time goes on, you will probably be asked to make a classroom presentation or you might need to develop a spreadsheet for some project. It pays to be ready for any eventuality.
Best Rated Printers for College Students
Printing services may or may not be available for students in their dormitory building. This service is nice and will come in handy for a while. However, you may not always have access to a printer when you need it. Take steps to ensure that you can print, copy, scan, or even fax at your convenience.
Best Rated Voice Recorders to Use in College Classes
No, it's not a mob or a protest group! Those three hundred bodies are enrolled in your Sociology 101 class or the myriad other '101' classes that you'll undoubtedly take. When that happens, it's time to get 'up close and personal' with the professor and use some backup for your notes to guard against missing some important information.
How to Live Within Your Means at College
The good news about attending college is that one will meet all kinds of people! However, the bad news is that one will meet all kinds of people! Along that journey, beliefs and values will be tested. It's only natural to envy the student with the fancy sports car or the snazzy wardrobe. But, the key among the skills that will need to be learned is not to feel sorry for yourself or allow others to make invidious comparisons. While in college, just decide that 'it is what it is' and keep working toward your dreams and goals.
A Journey Well Worth It
For most people college will be difficult at best. Just remember the saying 'No one promised you a rose garden' and keep your eyes on the prize. For some individuals the academic part might come easy, but navigating the various social networks might prove troublesome. In either case, you just have to keep moving forward. At the end of the day, the key is deciding what's important and what's not. The fun part is that whenever these problems arise, there is a solution. Learning how to identify a problem and then finding a solution is a lifelong skill.
References
Chany, Kalman A. and Martz, Geoff, Paying for College Without Going Broke, The Princeton Review, Inc., New York, N.Y., 2010.