This Directory of Associate Degree Majors Covers the Subjects You Can Specialize in at the Associates Degree Level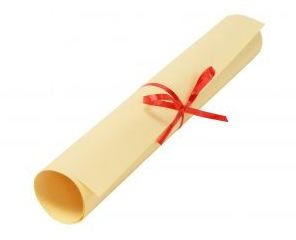 What is an Associate Degree?
An associate degree is a 2-year degree that you can get at a junior college and at some four-year colleges and online schools. The associate degree was originally meant to be a stepping stone laying in between high school and a four-year bachelor's degree. Many people who get associates degrees these days see this as a terminal degree and do not go on for further education. If you've been hit by time constraints or financial restrictions, but you would still like to pursue education at any age, perhaps an associate degree is for you. What are the majors you can choose from? This directory of associates degree majors can help you to choose your focus while furthering your education.
Before launching into the directory of associate degree majors, it is important to distinguish between an associate of arts degree and an associate of science degree. An AA degree is equal to the first two years of a university and an AS degree takes one to two years to complete and many of the units might not transfer. If you at all think you will eventually want to attend a 4-year institution in the future, it is my suggestion that you get an AA and not an AS, otherwise you may take some of the classes over that you took before and you may wind up spending more money than you had planned.
Associate Degree Majors A
Accounting - an associate degree in accounting takes about 2 years to complete. In addition to general education courses, you'll be required to take courses in spreadsheets, economics, and speech. With an AA in accounting, students can go on to work in payroll, as accounting clerks, or as jr. accountants.
Advertising - Do you have ideas for great slogans? If so, you may want to look into getting an associate degree in advertising. Students who obtain degrees in advertising often work at companies to develop commercial messages that will help them sell products.
Aerospace Engineering - an aerospace engineering degree allows recipients of the degree to manage the equipment used in aircraft and spacecraft. Those who study aerospace engineering at the AA degree level can expect to work on aircraft and spacecraft in the years before those crafts are ready for flight as testers and technicians.
American Sign Language - American Sign Language (ASL) is the fourth most commonly used language in the United States. An AA degree in ASL allows you to go into work interpreting and educating others – and it can help those who are going into social work or psychology. In fact, such a degree can help you to work with children who have special needs or adults who are deaf.
Animation - Have you dreamed of working for Disney, Pixar, or Dreamworks? Even if you want to start your own animation company, an associate of arts degree can help you to reach your goal.
Applied Geography - Applied geography associate degree holders use their degrees to work in geographic information systems, cartography, and even geography education. Students majoring in applied geography are expected to complete fieldwork, learn how to interpret maps, and even use computer software to develop maps.
Art - An associate degree in art can prepare the student for a career in art and design. Students with such degrees often go on to become illustrators, graphic designers, and sometimes even web designers.
Art History - Art history associate degree holders study the history and development of particular art movements. Because of this specialized knowledge, many associate degree holders go on to work in art museums and on arts panels for businesses.
Automotive Technology - A degree in automotive technology gives students the tools they need to repair cars. While there are different specialization areas within an automotive technology associate degree, most graduates of these programs go on to work as mechanics in repair shops.
Associate Degree Majors B
Biomedical Engineering - Biomedical engineering majors work as technicians to ensure that the medical technology at hospitals and clinics is running efficiently. Most biomedical engineers with associate degrees work in clinical settings, although some may work for private practices.
Broadcast Journalism - Broadcast journalism majors seeking associate degrees often work in television or radio. Many of the colleges offering broadcast journalism degrees have radio stations where students may find employment or internships so that they may gain valuable experience.
Business - An associate degree in business can help you to prepare for a career in the business world. For those majoring in business, you will likely take courses including accounting and economics as well.
Please continue reading to the next page to learn about more associate degree majors.
Directory of Associate Degree Majors C
Carpentry - Majors in carpentry learn techniques for building and erecting wooden structures. Students studying to receive an associate degree in carpentry study mathematics, estimation, framing, and carpentry techniques. Once they graduate, they may pursue woodworking and carpentry careers.
Chemical Engineering - Chemical engineering prepares students for jobs where they will be working with chemical systems and processes. Students majoring in chemical engineering at the associate degree level may either go into the job force or transfer into a four-year university, and they will find themselves well prepared for such work.
Chemistry - Those studying chemistry at the associate degree level will most likely wind up working in a laboratory for a chemical company. Often, those working on a chemistry AA degree will wind up transferring their credits to a four-year institution.
Child Care - Child care majors learn how to take care of children, and may even get licensing to run a child care or daycare business. Sometimes child care and early childhood education majors take the same courses. Double check with the school being enrolled at to see whether the institution in fact considers the two interchangeable. While child care focuses on ensuring the development and well being of children of any age, early childhood education focuses, typically on the care of children ages five and under.
Christian Ministry - Some schools offer an associate degree in Christian ministry. Such students often go on to work in their local churches and in youth camps.
Cinematography and Film - Those with a focus on cinematography and film in their associate degree studies often go on to work in film or television. Students in this major study the history of film, camera techniques, and screenwriting. A degree in cinematography focuses on enabling students to study a variety of techniques for film production.
Civil Engineering - Civil engineering majors go on to help build bridges, tunnels, buildings, and more. Students in civil engineering programs will study techniques for construction, computer assisted drafting (CAD) techniques, and physics among other required courses in a diverse selection of courses.
Clinical Laboratory Science - Students majoring in clinical laboratory science can expect to study phlebotomy and can expect upon completion that they will possess the knowledge and skills to pursue work in a clinical setting where they will be expected to look for cues to illnesses in blood and urine.
Communications - Communications majors study the art of writing speeches, effective communication techniques, and sometimes even advertising and motivational communication techniques. While many communications majors transfer to four-year universities upon completion of their associate degrees, some go into politics, television, and even radio after completion of their associate degree.
Computing - Within the area of computers, there are many different majors one can take on. Computer programming, computer hardware systems, and computer networking are just a few of the options available to majors. Computing and computer science are fields that are constantly growing and changing with the times.
Criminal Justice - Criminal justice majors often transfer into four-year programs, work as paralegals, as police officers, or work in the court system. Those studying criminal justice may also study criminal behavior, criminology, or criminal psychology as well.
Cybersecurity - The study of cybersecurity focuses on preventing identity theft, cyber-stalking, hacking attempts, and other types of electronic fraud. This is a field of study that is constantly growing due to the growing need for specialists who work hard to prevent cybercrime.
Associate Degree Majors D
Dance - Those studying dance at the associate degree level may focus on dance in general, ballet, tap, jazz, or even modern dance depending upon what school they attend. Dance majors often go on to themselves teach dance to children and adults, or sometimes go on to become performers.
Database Systems - Individuals working toward an associate degree in database systems learn how to manage employees, financial data, and human resources information. Database systems professionals not only use databases, but they also work to ensure the systems used are secure and that the most efficient methods of maintaining records are being utilized.
Design and Visual Communications - Majoring in design and visual communications allows students to pursue a variety of career tracks including graphic design, advertising, and even work in the publishing industry. While art focuses on the creative side, design majors often find themselves working with computer programs such as Photoshop or Maya.
Please continue reading onto the next page for more associate degree majors.
Directory of Associate Degree Majors E
E-Commerce - E-commerce involves the study of web design, marketing, networking, and accounting. Individuals majoring in e-commerce will often study business courses, but those studies will intersect computer science courses. Those who obtain associate degrees in e-commerce often go on to work for companies in marketing and networking departments.
Early Childhood Education - Early childhood education majors study child development, education, and child psychology and health as these pertain to the young child. Many states now require childcare workers to have a certain number of units in early childhood education or child development before workers can be licensed to work with young children.
Economics - Economics majors study money and exchange. Many who hold associate degrees in economics go on to work for the stock market, as data analysts, or even as economists. Coursework for an economics degree consists of studying accounting, business, economics systems, and even writing.
Education - While almost every state requires teachers to hold a bachelor's degree and teaching credentials, an associate degree in education can be helpful, especially if you have to work while attending school. It will also make it easier to transfer to a four-year school once your associate degree has been completed.
Electrical Engineering - Electrical engineering, and related fields, prepares students to work in industries dealing with electronics and technology. Not only do students focus on learning the principles of electronics and technological breakthroughs, but they also focus on developing problem-solving skills.
Emergency Medical Technician (EMT) - An EMT worker learns how to assess, aid, and manage medical emergencies. EMTs work fast to ensure that any pre-hospital treatment is given to an individual who may be in dire need of medical attention. Many times these first-responders are responsible for saving the lives of others.
Emergency Preparedness Management - Students majoring in emergency preparedness management learn how to work quickly following a disaster to ensure the safety of others and to rebuild communities. Students receiving associate degrees in this field typically go on to work as dispatchers, coordinators, and safety managers.
Engineering - Engineering requires strong problem-solving skills, and students majoring in engineering at the associate degree level will receive such preparation. There are many different fields of engineering, and students may choose one of those fields to specialize in at the associate degree level.
Entrepreneurship - Entrepreneurship is the art of starting a business or revitalizing already existing businesses. Budding entrepreneurs will study business, political science, economics, marketing, and business law when receiving their degrees. Once the degree is received, entrepreneurs go on to start their own businesses, run franchises, and refurbish businesses that need help.
Environmental Studies - Environmental studies is a major that has been growing in popularity in recent years. Students majoring in environmental studies often go on to become activists, work for organizations like the EPA, and serve on business panels to help ensure that the business is successful in implementing environmentally sound business strategies.
Ethnic Studies - Students majoring in ethnic studies at the associate degree level study a variety of topics from a variety of disciplines, with the focus being on ethnicity and race. Students who complete this study will be well-prepared to transfer into a four-year institution to complete their studies.
Event Planning - Those who enjoy planning weddings, planning fundraisers, and putting conferences together would do well to major in event planning. Event planners sometimes start their own businesses; other times, event planners go on to work for hospitality companies.
Exercise Science - For students who enjoy exercise and workouts, a degree in exercise science can help them to find gainful employment as personal trainers. Those studying exercise science can expect to take courses on human anatomy and physiology, nutrition, and first aid.
To continue learning about associate degree majors, please continue reading on the next page of this directory of associate degree majors.
Directory of Associate Degree Majors F
Fashion Design - Fashion design is a viable major for individuals wishing to obtain an associate degree. Those who major in fashion design often take clothing construction classes, work to design accessories and apparel, and learn advanced sewing and pattern-making techniques.
Fashion Merchandising - Fashion merchandising majors can expect to learn how best to market and display apparel and accessories. Fashion merchandising majors learn about what makes for good fashion, the history of fashion, and how clothing is constructed.
Film and Video - The film and video major is related to other film studies majors. Students majoring in film and video learn how to edit, distribute, and create films and videos. Many majors go on to work in television and film studios.
Financial Planning - Many people hire financial planners to help them manage their spending, windfalls, or inheritances. Some people seek out financial planners to help plan investments or even get out of debt. Students who obtain AA degrees in financial planning are equipped with the skills to serve as financial planners at banks or on their own.
Fine Arts - A fine arts degree is obtained by students wishing to focus on drawing, painting, or sculpture. Individuals with fine arts degrees go on to work as illustrators, or sometimes instructors in regional arts programs.
Fire Science - Fire science majors study different types of fires, methods for fighting fires, handling fire fighting machinery, and emergency medicine. A degree in fire science prepares a student to work as a firefighter.
Food Service Management - For those who have dreamed about running a restaurant, food service management offers a degree that gives them the skill to start and run a restaurant. From learning how to plan a menu and successful human resource management techniques to choosing a chef and handling food safety issues, a degree in food service management can be quite helpful.
Forensic Science - Students studying forensic science learn how to analyze and investigate crime scenes. Students will learn proper procedures for investigating a crime scene and collecting evidence, examining patterns, and applicable laws. Students receiving a degree in forensic science often go on to work in police departments and crime investigation labs.
Furniture Design - Students working on obtaining a degree in furniture design learn how to design furniture, techniques for creating quality furniture, and they learn about the history of furniture design.
Associate Degree Majors G
Game Art and Design - Video games are big business, so it's no surprised that game art and design could be a popular major for students interested in obtaining an associate degree. Students in this major often study both traditional and computer-generated illustration techniques. Students may also learn basic 3-D animation skills.
General Studies - Sometimes students only want to obtain an associate degree either to transfer to a four-year program later on, or to have some education beyond high school. Students who wish to have a general education will major in general studies.
Geographic Education - Geographic education majors study geography as part of a requirement for teaching credentials in certain states. Majors in geographic education study geography, and they study methods of teaching geography to their students.
Graphic Design - Students who major in graphic design at the associate degree level study traditional methods of graphic design in addition to computer assisted methods using programs such as Photoshop and Illustrator. Graduates go on to work in graphic design firms or sometimes even for themselves.
Associate Degree Majors H
Health Information Management - Health information management majors study to become health information technologists. Majors study pharmacology, medical coding, healthcare management, and other such topics. With an AA degree in health information technology, students are well-versed in interpreting data, and are prepared to work in the healthcare field.
Hospitality Management - Those students who major in hospitality management are preparing to work at and run hotels. Students majoring in hospitality management study cost control, hiring practices, and business skills.
Human Resources - Human resources students prepare for a career in the field by studying relationships between employers and employees, career development skills, and management methods.
Human Services - Students majoring in human services are preparing for a career in helping out those in need. Human services majors learn about counseling, cultural diversity, and even the juvenile justice system.
HVAC - Heating, ventilation and air conditioning (HVAC) majors learn how to repair and work on HVAC systems. Once they have obtained their degrees, HVAC associate degree holders go on to work as technicians and repair personnel.
Directory of Associate Degree Majors I - J
Illustration - Not only do illustration majors at the associate level learn about traditional methods of illustration, but they also study how to use computer technology to aid in illustration. Illustration majors go on to work as book illustrators and even as cartoonists once they have received their degrees.
Industrial Design - Industrial design students also sometimes work in engineering and construction. Those majoring in industrial design learn how to brainstorm and problem solve in order to re-design technological items and products using illustration and modeling techniques.
Information Systems - An associate degree in information systems can allow the recipient to work in the information technology field. Majors learn about web design, database management, computer programming, and networking techniques.
Interdisciplinary Studies - Interdisciplinary studies majors study topics in a variety of fields. Majors at the associate level can custom-taylor their studies to meet their interest levels and needs. Students graduating with degrees in interdisciplinary studies work in a variety of fields.
International Studies - The international studies program has students learning about other nations from the perspective of a variety of fields: sociology, political science, and economics. Students majoring in international studies tend to go on to a four-year program where they study their field more in depth in preparation to work for organizations such as the FBI or CIA.
Interior Design - Interior design majors go on to work on putting together designs that make for appealing living and work spaces. Interior design majors study architecture, illustration, and business in preparation for running their own companies or working for other interior design companies.
Java Development - Those obtaining associate degrees in Java development learn about programming language and computer programming related business skills. Those who obtain certification in Java go on to become web programmers and application developers.
Associate Degree Majors L
Landscape Technology - Students in the landscape technology major find themselves studying a diverse group of topics. Students may take courses in pest control, ecology, botany, and even sometimes landscape architecture or illustration. Graduates from a landscape technology associate degree program often go on to work as landscape designers or for landscaping companies.
Leadership and Management - Those studying leadership and management at the associate degree level prepare for a life mentoring others and running companies. In addition to standard courses in business, leadership and management students often take psychology courses and sometimes even social science or political science courses to help them better understand human nature.
Legal Analysis - Those studying legal analysis often go on to work as legal assistants or paralegals. If the student also studies a foreign language such as Spanish, sometimes they can find gainful employment working as legal interpreters.
Liberal Arts and Sciences - Liberal arts and sciences is a broad body from which the student will select specific courses. A liberal arts degree is well-rounded and prepares a student for a wide-variety of careers.
Life Science - LIfe science majors sometimes take this body of courses as associate degree students to prepare for a four-year degree. Other times, students take this as a joint major with a degree such as nursing to better enable them to work in the field.
Directory of Associate Degree Majors M
Marketing - Marketing majors study a variety of topics to help them in their marketing and advertising careers. While many marketing majors go on to earn a bachelor's degree, marketing majors often work closely with companies to develop awareness of products and build brand familiarity.
Materials Science - Individuals wishing to obtain degrees in material science will find that the associate degree program allows them to prepare for a variety of fields. Students will learn about matter in a variety of forms and may find themselves studying cutting-edge technology to prepare them for positions within the field.
Mathematics - Students majoring in mathematics at the associate degree level find that they are well-prepared for further study at the bachelor's degree level. Students will pick up where they left off in high school with their study of mathematics and may find themselves studying calculus, advanced levels of geometry, and more. Students with math degrees go on to work for banks, accountants, and in payroll departments.
Mechanical Engineering - Mechanical engineering majors take mathematic and scientific principles and they add them to solve problems when it comes to designing and developing processes implemented in the manufacturing process. Students receiving an associate degree in mechanical engineering often go on to work in manufacturing plants, and automated factories.
Medical Assistant - Medical assistant majors work on studying anatomy, physiology, bookkeeping, and even law and ethics. Graduates often go on to work in medical offices and take on a variety of tasks.
Medical Billing - Medical billing majors focus on the bookkeeping aspects of the healthcare field. Those graduating with a degree in medical billing work on administrative tasks associated with the medical field. Courses taken in the major include bookkeeping, word processing, and even anatomy.
Medical Transcription - Individuals working in medical transcription learn how to manage the office, proofread, understand principles of pharmacology, and work with different computer applications. Medical transcriptionists are in fairly high demand, so for those needing the work, it can be a great, steady, career.
Mental Health - Students majoring in mental health at the associate degree level work at shelters, as group facilitators, or even as assistants in mental health or nursing care facilities. In this major, students can expect to take courses such as family service support, drug and alcohol intervention, human development, and case management.
Military Studies - Military studies students learn about the U.S. government, international relations, and the role the military has in ensuring security and peace at home. Students in the major who receive their degree go on to work in combat operations, military intelligence or even military history positions depending upon the focus of their studies.
Multimedia - Students wishing to receive degrees in multimedia at the associate level will be learning how to build web pages, how to make digital animations, and how to program for the internet. Once they have received their degrees, multimedia majors often go on to work for companies in these fields.
Music - Music majors study an instrument in depth, music theory, and can learn more about the music business. While some students at the associate degree level go on to study music at four-year institutions, many music majors go out into the world to become tutors, to work with children at music camps, or to direct choirs at the local level.
Associate Degree Majors N
Network Management - Network management majors often get to work as network administrators or work in fields such as network engineering. A network management major may study topics such as computer networking, troubleshooting systems, computer repair, and even systems administration while working on their degree.
Nuclear Engineering - Nuclear engineering majors at the associate degree level are preparing themselves for transfer into a four-year degree program at a university. Students study advanced mathematics and physics and work on solutions to finding methods of disposing of or recycling nuclear waste and determining what materials are radiation-resistant when it comes to working with nuclear elements.
Nursing - Nurses work long and hard hours to ensure their patients are healthy and comfortable. An associate degree in nursing allows recipients to be eligible for taking the NCLEX-RN and work as registered nurses (RNs). The associate degree in nursing condenses the information a student would receive in a bachelor's program into two years, often skipping some of the general educastion requirements a student would otherwise be required to fulfill in a longer program.
Directory of Associate Degree Majors O
Occupational Safety - Students who earn associate degrees in occupational safety are often required to apply their skills to engineering and technical areas to ensure the safety of workers in such fields. A student receiving a degree in occupational safety at the associate degree level will learn about inspection techniques, safety principles, and the application of safety plans to specific work environments.
Office Management - Office management majors study project management, spreadsheet creation techniques, records management, and other such areas that give them the skills and techniques to successfully run a business office.
Organizational Management - This major gives associate degree students a good background for running organizations. Students sometimes go directly into their fields, other times, they go on to study at a four-year institution. This degree gives a good overview of what it means to run an organization.
Associate Degree Majors P
Personal Trainer - Students who wish to work at fitness centers, or independently, may wish to get an associate degree that will allow them to become a personal trainer. Students in such a program study topics such as exercise physiology, nutrition, and athletic training in addition to some general education courses.
Photography - With the advent of digital photography, photography majors at the associate degree level may study a wide variety of topics including lighting techniques, digital imaging, and color theory. Successful graduates from photography programs go on to work as graphic artists, freelance photographers, and even as portrait photographers.
Physical Therapy - Students in a physical therapy associate degree program study anatomy, therapeutic exercise, mathematics and psychology, and even technical writing while working toward their degrees. Once completed, students with this degree go on to work as physical therapy assistants or transfer to a four year program in order to gain more knowledge and experience in the field.
Physics - A physics degree at the associate level prepares students to go on to study physics at the four-year degree level. Students receiving a physics degree at this level prepare for more in-depth study at the bachelor's degree level.
Playwriting and Screenwriting - Students with visions of Tony Awards or Oscar Awards for best screenplay or best drama may wish to major in playwriting and screenwriting at the associate degree level. Such a degree gives students the ability to study character creation, script editing, and production in a two-year program.
Polysomnography Technology - If you don't know what polysomnography technology is, don't tire yourself thinking about it. Polysomnography is the study of sleep, and those majoring in polysomnography technology at the associate degree level often go on to work as assistants in sleep disorder clinics. Students take a wide variety of courses, including courses covering the study of sleep disorders.
Programming - Programming majors may work on a variety of projects from desktop applications to video games. At the associate degree level, programming majors may take a variety of courses from object-oriented programming languages to desktop publishing and data structure courses.
Project Management - Project management is becoming increasingly necessary in a wide variety of companies. Project management involves taking a desired result or product and breaking the production of that result or product into component parts. Individuals majoring in project management go on to work in companies as project managers and as team members.
Public Administration - Public administration majors study United States legal systems, statistics, business policy, and the principals of human resource management. Individuals graduating with a public administration degree go on to work as lobbyists, city clerks, and even grant writers.
Associate Degree Majors R
Radiographic Technology - Radiographic technology associate degrees provide recipients with the credentials to work with X-ray equipment. Students may study topics like anatomy, mathematics, patient care methods, and radiologic technology.
Religion - Religion associate degree majors study the background of various religious beliefs and practices. Religion majors often transfer their associate degree work into a four- year program for religious studies.
Residential Remodeling and Repair - Students who enjoy home improvement shows may enjoy majoring in residential remodeling and repair at the associate level. Students learn how to install light fixtures, basic plumbing skills, and wallpapering techniques among many of the skills taught in such a program.
Directory of Associate Degree Majors S
Social Science - Social science majors study a variety of fields including anthropology, psychology, and political science. Social science is a fairly broad field, and those majoring in the field at the associate level often transfer into four year colleges in order to further their studies.
Sport Management - Individuals majoring in sport management learn how to apply various business practices to the act of managing sports teams. Students in the major find themselves studying a variety of topics from business to finance to marketing strategies. At the associate level, graduates often go on to work in offices or administrative assistant roles.
Surgical Technology - Majors in surgical technology work on the tools that surgeons use in operating on patients and saving lives. Individuals working on associate degrees in surgical technology work on problem solving, mathematics, anatomy and physiology, and even child and maternal health.
Sustainability - Going green is the new black dress…or something like that. It's been estimated that the green technology sector has the greatest potential for job growth in the next 10 years. Students in sustainability associate degree programs study ecology, natural science, government policy, and management. Students go on to work in a variety of fields including nonprofit work and four-year degree programs.
Associate Degree Majors T
Technical Writing - Students majoring in technical writing learn how to clearly present their ideas. Technical writing entails that students learn how to document the details in their writing. Students learn how to research, edit, and write about topics including scientific details and corporate reports.
Theatre - Theater majors at the associate degree level study music, acting, production, writing, and even sometimes literature. Once they've completed their programs, many theater majors transfer into four-year degree programs; other majors go into community theater or even work as instructors in civic arts programs.
Tourism & Travel - Students majoring in tourism and travel are expected to study geography, business skills, and negotiation skills. Those in tourism and travel programs learn how to manage resources, manage projects, and learn about travel industry laws. Those receiving a degree in tourism and travel are well-equipped for a variety of jobs in the travel industry, especially in travel agencies.
Transfer Studies - Students with a transfer studies major take the courses required for general education in order to make their transfer from a junior or community college to a four year university smooth.
Associate Degree Majors U-Z
Under Car Specialist - Under car specialists take care of brakes, suspension, and the drive train in cars. Students receiving an associate degree in this area work in mechanic shops and automotive repair places.
Veterinary Assistant - Veterinary assistants do more than learn about the anatomy and physiology of animals. They also learn about how to care for animals, about animal psychology, and about billing practices. The veterinary assistant associate degree allows graduates to go to work in veterinary hospitals and clinics.
Web Development - Web development majors focus on building websites, programming languages for websites, writing, and marketing. Upon graduation, web development majors often go on to work for web development companies.
References
Montgomery College Majors A-Z https://cms.montgomerycollege.edu/edu/plain.aspx?id=2058
Penn State Associate Degree Programs https://bulletins.psu.edu/bulletins/bluebook/associate_degree_programs.cfm
Image courtesy of sxc.hu/gallery/marygober