Top 5 College Apartment Must-Haves and Staples for College Apartment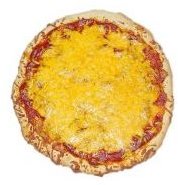 #1: Internet Connection
One of the most important college apartment must haves is access to an Internet connection. Almost all the communication and many courses in colleges use Internet programs to hold discussions, post assignments, hold quizzes, and even present students with audio and video files to expand further on course subjects. Furthermore, professors tend to send out announcements through emails, since not everyone attends class regularly. In order to keep up with the previously mentioned online resources, an Internet connection is required.
Some college apartments come with free Internet access, while other apartments require the renter to obtain their own connection. Either way, it is always best to obtain your own connection, as general apartment connections tend to be very slow, especially when the entire apartment complex is online.
#2: Pizza Oven
Food for a college student is a touchy subject, since many college students don't cook and have developed the habit of making McDonald's and Taco Bell, as well as a list of other fast food restaurants, their main diet. The primary reason college students don't cook is because it takes time, which they would rather spend studying or partying, which results in resorting to faster food alternatives or the fast food restaurants. To break this habit, having a pizza oven is a college apartment must-have.
From pizza rolls to chicken to French fries, a college student can cook any type of food with a pizza oven in less than ten minutes, giving many college students the opportunity to make a variety of different foods in minutes without having to wait for an oven to pre-heat or making food soggy with the microwave.
#3: Coffee Maker
A coffee maker has become a college apartment staple, as many college students begin drinking coffee to gain extra energy to keep up with their college study habits for all of their courses, homework, projects and possibly working, as well. In order to save yourself several hundred dollars each year, invest in a coffee maker for your college apartment. Buying specialty drinks from coffee chains, such as Starbucks or the university coffee stores, adds up very quickly, especially if one is drinking two or more cups of coffee throughout the day.
#4: Beer Pong Table
For college apartment owners of age to drink, one of the best investments is a beer pong table. As many people know, partying is an activity many college students receive their master's degree in by their senior year. One of the most popular adult drinking games to play is beer pong. By having a beer pong in your college apartment, your parties or gatherings with friends will never be boring.
Although a beer pong table has become a college apartment must have for those students looking to party, many of the beer pong tables are handmade out of old wooden doors or a simple sheet of plywood. The better beer pong tables are purchased through retailers online or even at some major retail stores.
#5: Futon
The fifth and final college apartment must-have is a futon. For college students, there are many reasons to own a futon. The first reason to own a futon is to provide seating for yourself or for friends to use when they stop over for a visit. Another reason to have a futon in a college apartment is for when you are having a party; the guests will need seating areas until the party heats up. Finally, a futon is always great to have for friends or random party goers who end up never finding their way home.
Now that you know the top five college apartment must-haves and staples, you should be prepared to own your own apartment off-campus, throughout college.
Sources
Information: Author, Christopher Kochan, attended college for four years, living in five different places on and around campus. This article is written from his experience as a college student living in a college apartment.
Image: https://www.freeclipartpictures.com/clipart/pages/00pics.shtml?food310.jpg