Free SharePoint 2.0: Download Master Themes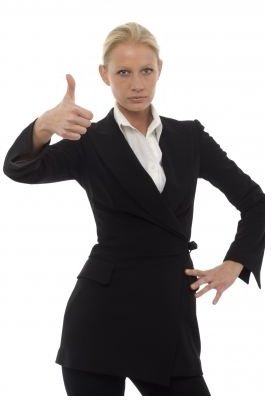 The Point of SharePoint
You're using SharePoint because you want to grab people's attention–so the themes that characterize your pages are important. Are
you using it to train employees at outlying locations, or educating clients about upgraded products and upcoming events? Maybe you're a project manager, and you want to create a fluid intranet for your staff that lets you share ideas, work on concepts, modify drafts, upload documents, and much more. Each time you put SharePoint to work on a project, you have to give it an impressive, fresh look–something different from your previous or other current projects. Not only will themes make your pages look great, they will also provide an identity for each project you launch.
Keep in mind, by the way, that a master theme is not the same as a master page. A master theme will let you apply color and design plus a header to your site pages. It will not apply to subsites that you create. A master page is a template that is applied to each page of your website, and you can apply your own codes and navigation elements plus a bit more.
One of the problems you've run into if you're trying to customize SharePoint 2.0 is that many products available are for SharePoint 3.0, and you cannot even go there without an upgrade. There are, however, low-cost and free SharePoint 2.0 downloads. Master themes will liven up your work; try some of these sites.
BuyTemplates.Net
This website offers 50 template designs to upload for SharePoint 2.0 master themes. You do have to become a member, but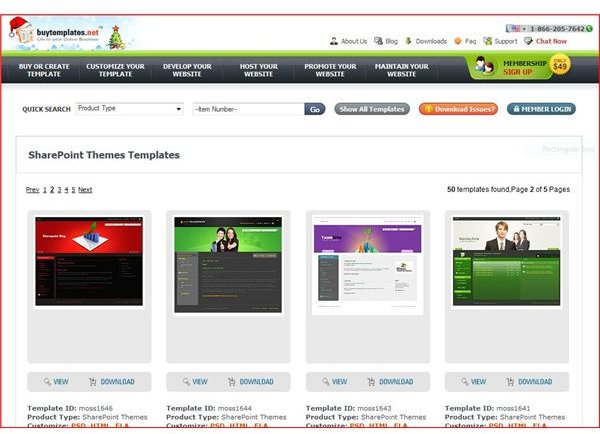 it's still a great deal. For the munificent sum of $49, you get six months' access to this cornucopia of designs. You get a money-back guarantee and the promise of 24/7 support. You'll also get help with your SEO and Meta. Whether you are showcasing your blog or web or just creating a reporting portal, the graphics and colors are geared to a variety of professional themes. Visit them at https://www.buytemplates.net.
ExpertSharePointConsulting.Com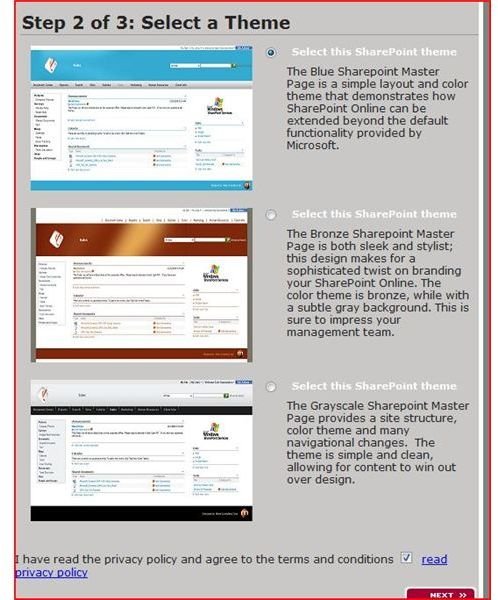 You'll find this website, https://expertsharepointconsulting.com, offering the expertise that's only available from a Gold-Level certified partner. In fact, the company also sells training services. You can get a few free SharePoint 2.0 downloads of master themes, but first you have to fill in a form ominously titled Billing Information. Your intrepid writer bravely filled it in and was not asked for any billing information. Before you know it, you will arrive at your choice of three downloads free for the clicking.
Infotech Canada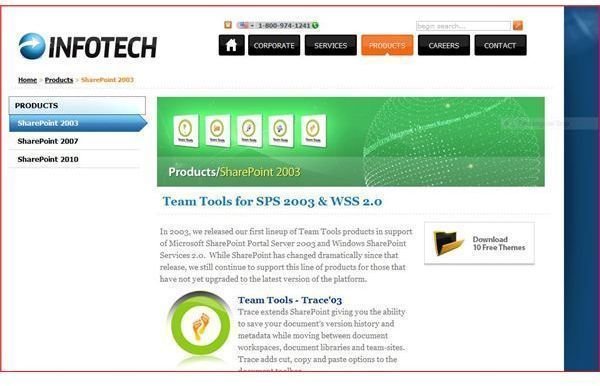 This purveyor of all kinds of team tools for the internet offers items mostly to purchase—things that boost your options for tracing your document's version history, creating electronic forms, navigation tools, and privacy enhancement. But tucked away in the top right corner of the screen is a swash that reads Download 10 Free Themes. Click on the first screenshot to see the Download button, and click on the second one to see a look at your possible theme choices.

Don't Forget Microsoft…
Before I mention a way you can get more from Microsoft in the way of SharePoint 2.0 master themes, I've got to mention the smorgasboard of application templates available on the TechNet website. There are 33 templates ranging from Event Coordination to Request for Proposal Management, and you can download them all individually or in one fell swoop. They aren't themes, however, and while they're useful,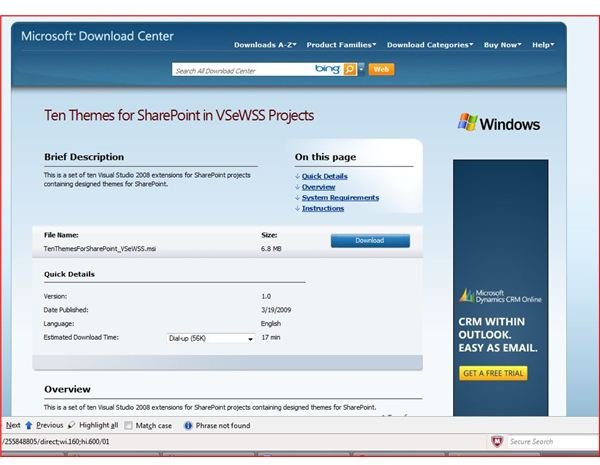 they will have the same dull look as your SharePoint pages.
And so we move on to the themes–keep in mind that Microsoft did equip SharePoint with some customization features. It just seems in reading user blogs that most people have trouble finding them or making them work. You can find instructions for unlocking choices that Microsoft has provided and also instructions for uploading all your free custom templates—once again, at good old Technet.
If you're good with codes, you can eventually modify existing templates and create your very own unique look.
Image Credits:
Top: FreeDigitalPhotos, StefanoValle
Remaining screenshots taken by the writer of the websites identified.