This Day in Computer History: September 30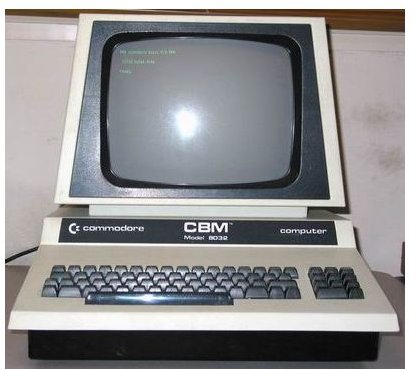 This Day in Computer History
1889
The Bundy Manufacturing Co. was incorporated for manufacturing time keeping equipment. The company was the first of many divisions that will eventually fuse into the Computing-Tabulating-Recording Company, which would later become the leading computer developer International Business Machines Corporation (IBM).
1941
In a letter written to John Atanasoff, physicist John Mauchly first suggested undertaking the development of the first electronic computer. Atanasoff will decline the offer, and they will later wage a long and highly publicized dispute over who would hold the honor of being officially recorded as the creator of the first computer.
1980
In Boca Raton, Florida, Microsoft's Steve Ballmer, Bill Gates, and Bob O'Rear deliver their first report regarding the operating system they've been hired to create to IBM representatives. During the meeting, they suggest that Microsoft be put in charge of all software development for IBM's new microcomputer, the IBM PC. This is the meeting at which Bill Gates takes the first step towards h
is fortune by insisting that Microsoft remained in control of the rights to DOS, licensing the system rather than selling it out-right.
Commodore International introduced the Commodore Pet CBM Model 8032 computer, featuring a 1 MHz MOS 6502 processor, an external tape drive, and a floppy disk drive, like its predecessors. It improves the popular line of computers with additional RAM (96KB RAM), an improved keyboard, and a wider, eighty-column screen.
Xerox published technical specifications for Ethernet networks, which it would co-develop with the Digital Equipment Corporation and Intel.
1985
Digital Research publicly announced that it would modify its proprietary Graphical Environment Manager (GEM) operating system in the face of allegations of copyright infringement made by Apple Computer. As part of the settlement, Digital Research would also pay Apple an undisclosed sum.
Microsoft released Microsoft Excel for the Macintosh 512K.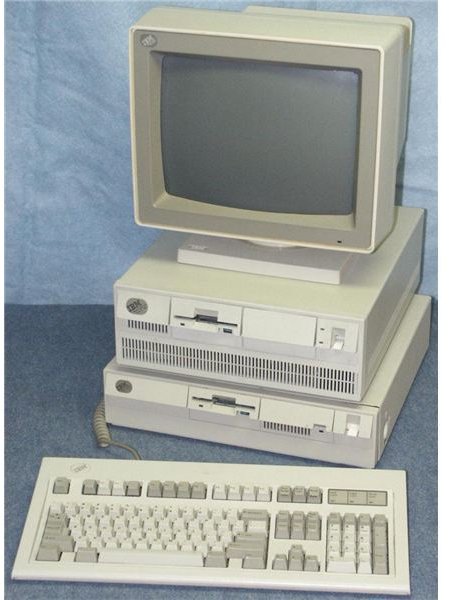 1988
IBM announced the shipment of the three millionth unit of its PS/2 personal computers, the first IBM computer to use Intel 80386 processors. The line, released just the previous year, was designed to be the successor of the PC, PC/XT, and PC/AT lines. It not only vaunted the 386 to market dominance, it also made the 3½ inch floppy-disk drive and video graphics array industry standards. IBM also announces the release of its latest operating system, OS/2. OS/2 was the first system to feature mouse interactivity.
1991
The head of Microsoft's Windows OS development team, David Cole, sends an email later used in court proceedings, alerting another executive that a "bug" inside Windows would "put competitor's (software) on a treadmill (and) should surely crash at some point…" Cole also warned others that the bug would have to be kept secret.
1997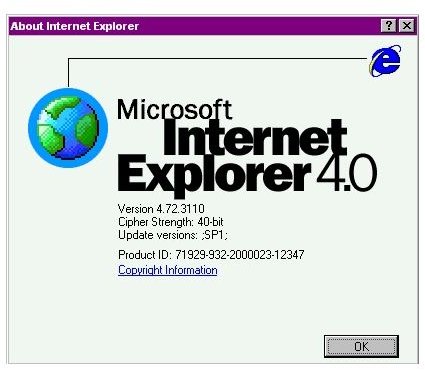 Microsoft released version 4.0 Final Release of the Internet Explorer (IE) web browser for Windows 95 and Windows NT. This version of IE was promoted as an "Internet Update Release," but its primary purpose is to replace the Windows 95 shell to combine the two products into one. Within the first twenty-four hours of the application's release, it was being downloaded once every six seconds. Here begins the road to ruin. Not only would IE 4 be riddled with security flaws that would be very publicly covered by the media, the integration of Microsoft's two most ubiquitous software products would ultimately lead to an anti-trust suit. Code-name: Nashville
1998
Apple Computer announced that 278,000 iMac systems have been sold in the first six weeks of the system's release.
Creative Labs brought suit against Aureal Semiconductor seeking damages for allegedly false advertising claims.
1999
The Amazon.com ecommerce site launched the zShops service, adding a half million products to its website.
Netscape Communicator 4.7 for personal computers was released featuring Netscape Radio and Winamp 2.5.
2002
An early draft of the Fortran 2000 programming language was released to the development community.
Version 5.0 of the Java 2 programming language was released.
Version 8.0 of the Red Hat Linux operating system was released. Code-named: "Psyche"
2004
Microsoft discontinues support for versions of its popular Windows XP operating systems without a service pack (RTM).
This post is part of the series: A Chronology of Computer History: This Day in History
This series provides a daily account of what happened on this day in the history of computing and technology. Discussing developments, breaking news, new releases and global implications that occurred as a result of these ground breaking events.