Advice on Buying a Laptop: Choosing a Laptop with the Right Balance of Communications Features & Ports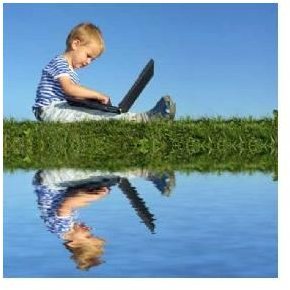 Communications
If your laptop is going to be a mobile companion then it makes sense to have a range of effective communication capabilities and port connectivity options. Advanced communications include built-in webcam's, internet telephony, wireless networking and mobile broadband.
IT communications in recent years have made major strides in delivering speed and resilience over secure network infrastructures for both the home and business user. Now people anywhere in the world can communicate with one another easily and at minimal cost. The laptop PC is one such device that makes this all possible, delivering a slick visual and audio communications link. As such if this is your kind of remit then choosing a laptop with an inbuilt webcam makes a lot of sense. It certainly is more user friendly than getting an external webcam and clipping it to the screen. Also worth consideration is a laptop that has VoIP (Voice over IP) or internet phone calling. This encompasses a series of microphones built into the laptop which digitally process voice signals with incredible clarity and strength, but without distortion from background noise. Again, this has the added advantage of not requiring further external media devices to plug in, instead providing the user with a hands free communication link.
With the boom in wireless communications almost every laptop now on the market comes with an inbuilt wireless card to allow the laptop to connect to a home or business network without the need for Ethernet cables. Basic connectivity standards you may have seen are 802.11a and b with the most common and industry standard 802.11g being widely used and available. This 'g' standard provides effective wireless communication at approximately 20Mbits per second which is perfectly adequate for most home and small business users. Recently 802.11n has been developed (the 'n' meaning it is not yet signed off as an official wireless communication standard). This is being introduced however with mobile technologies from manufacturers such as Dell and HP and offers the slickest, most resilient wireless communication. Once officially standardized it will become widely available to all notebooks.
For those with ultramobile, immediate information requirements, then a laptop with ultra fast, secure mobile broadband is worth considering. Currently this is not available with many laptops, certainly not in the mid spec price range but as technology and communications develop even further it will become common to see laptops offering inbuilt mobile broadband as standard. This will make the laptop the ultimate mobile phone/PDA.
Ports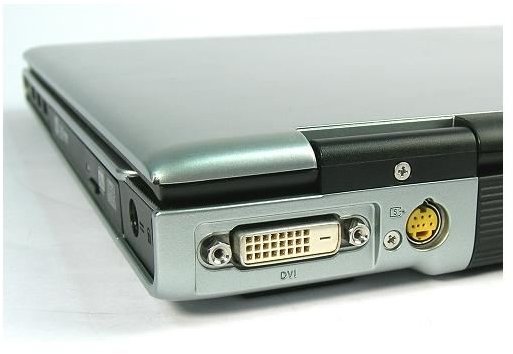 With the notebook being such a compact and multi-faceted device there is considerably less flexibility and space for expansion slots and connections - case in point there are only two internal memory slots on a notebook. As such it is crucial to know what external hardware you will want to connect to the notebook. This way you can purchase a device with the right connections and ports. Notebooks now come with two or four USB connections as standard so most devices, external HDD, memory, camera's etc can connect without a problem, however if you require projector connectivity, additional/external wireless communications, firewall ports or super fast data access then look for a notebook that offers serial and parallel ports, PCMCIA and/or ExpressCard and an eSATA port.
Of course the more devices that connect to the notebook the less portable it becomes, but consider connectivity when deciding where the device will sit and how it is expected to run. Most notebooks come with extensive port options so you will be hard pushed to find one that cannot connect to a projector, offer multiple USB slots or allow for enhanced firewall configuration, but it is worth bearing in mind before you just rush in and make a purchase.
Next »> Buying a Laptop PC for Windows - Battery and Operating System
This post is part of the series: Laptop Buyers Guide: Looking Under the Hood
In this series we review the key laptop components that make mobile computers such a popular buy. Providing advice on buying a laptop we take a look at visuals, memory, power, features and more. Giving you a comprehensive, under the hood look at laptop technology and how to choose a laptop computer.