Advice on Buying a Laptop: Picking a Laptop with the best Hard Disk Drive Storage & Optical Media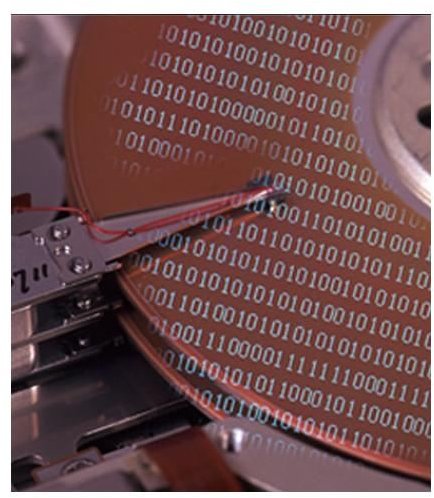 Storage
As with memory capacity, a common cost saving tactic of some manufacturers is to enhance a laptops specification by installing two cheaper and smaller in capacity hard disk drives. Remember, the maximum storage capacity of a 2.5" HDD is 320GB, thus if a laptop is advertised with anything above this mark, you know there are two HDD's installed. In fact if a laptop has HDD capacity over 200GB, there is a strong possibility the manufacturer has saved on cost by inserting two, cheaper HDD's. This can affect build integrity, data retrieval speed, reduce battery life and make the laptop considerably heavier. Remember this when factoring in portability requirements, the HDD is one of the heaviest internal components of a notebook so it is essential you know exactly what situation the laptop will be used in. i.e. do not purchase a laptop with a monster hard drive, if you want a mobile unit that is operable from a hand held position.
While weighing up how much storage capacity you require from your laptop it is also worth considering HDD speed as many manufacturers offer a choice of speeds – 4200RPM, 5400RPM or 7200RPM. This determines how quickly the drive can be accessed and returns information. Again, as with any laptop component you want to avoid the minimum spec, as such unless you are happy to wait for applications to launch and information to be retrieved then steer clear of a 4200RPM HDD. Instead look for a HDD with 5400RPM and to be fair most laptop HDD's in the mid range market will have 5400RPM as standard. It is however worth considering a 7200RPM HDD if you require immediate responsiveness and top notch performance. 7200RPM HDD's do take more battery power as the CPU and memory have to work that much harder but this shouldn't be a major concern. Not unless your laptop is going to be running disk intensive tasks from mobile locations (i.e. not connected to mains power) such as video editing, extensive data processing, or advanced photography.
One further note for future reference, you may soon begin to see new storage technologies trickle down to the mid range laptop market, such as HDD with flash memory chip technology. This works off the same principle as USB memory and camera memory cards to deliver fast and reliable data interrogation without such a drain on battery power.
Optical Media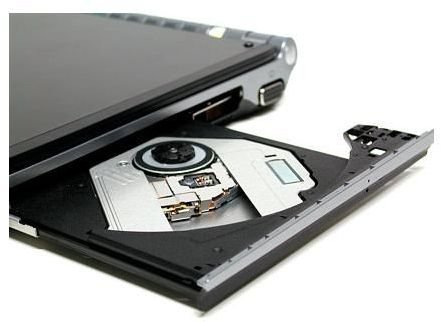 When considering laptop requirements another key element is optical drive media. Optical drives differ considerably in functionality and quality, as such it is crucial to know what are the differences and how they may benefit you.
First we have the CD-ROM. While hardly ever seen on a laptop these days, this is simply a drive that can solely read CD's. A CD-RW drive offers CD read and write capability. Then you enter the realm of combination CD/DVD drives. A CD-RW/DVD-R drive has CD read/write and DVD read capabilities and a DVD-RW allows for both CD and DVD reading and writing.
There are further optical drive options but these in general do not come as standard with laptops in this price range. For example the DVD RW-DL is an optical drive with Double Layer writing capabilities. This allows for DVD burning onto double layer DVD's, providing 8.4GB of storage and is beneficial to those who want to copy double layer DVD's (games for Playstation, Xbox and Wii platforms are often double layer). Other optical drives that you may see, but again only come on the more expensive laptops are for the Blue Ray and HD-DVD formats.
The most common optical drive installed on a laptop today is the CD-RW/DVD-R, which provides CD read/write and DVD read capability. So again when considering what laptop to purchase consider if you will you be happy with this basic specification. Or do you want to burn to DVD and backup masses of data. Then it would be beneficial to go for a laptop with DVD-RW. For the more advanced user with graphic design, animation and multi dimension gaming needs a more sophisticated optical drive would be more appropriate. Then again such needs would probably mean looking at a higher end spec laptop anyway. One that has extended storage capacity, supreme processing power and seamless graphics manipulation.
Next Buying a Laptop PC for Windows - Communications and Ports
This post is part of the series: Laptop Buyers Guide: Looking Under the Hood
In this series we review the key laptop components that make mobile computers such a popular buy. Providing advice on buying a laptop we take a look at visuals, memory, power, features and more. Giving you a comprehensive, under the hood look at laptop technology and how to choose a laptop computer.