HP Printer Drivers for Windows 7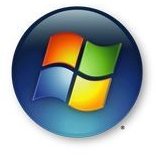 Windows 7 & product drivers
One of the new features with Microsoft's Windows 7 is the fact that most of the drivers that are needed for products or programs to work are quickly found and installed during the operating system's initial format phase. For many Windows users, this means that the time to search and find drivers has now been either cut in half or even eliminated.
Despite this cut to the chase method, not everyone who will end up using Windows 7 will be able to utilize the Windows Updates for their drivers and in some cases, it's better to just find them from the manufacturer website and download them from there. For those users with HP printer products, finding, installing, and troubleshooting drivers with Windows 7 is an easily done process that should get you printing in no time.
Finding Drivers
As mentioned, Windows is pretty smart when it comes to finding drivers for most products. Using the plug and play feature, when a component (in this case, a HP printer) is connected to the computer, Windows will see it and alert the user that a new product has been found. Usually a wizard can walk you through installing the drivers (which Windows can find or you can install on your own) and within a few minutes, you should be alerted that your new device has been installed and is ready to use.
Sometimes, Windows doesn't or can't find the correct drivers for a printer. In this case, the printer driver must be installed manually. It's just a simple task of going to the manufacturer website and finding the drivers. HP has a large section of drivers for it's many products. Just choose the name of your printer (like laserject 1020), then which operating system you have installed on your computer, and you will be taken to the page where you can download the drivers for your printer.
The download usually takes under five minutes - depending on Internet connection speed - and depending on how downloads are run on your system, you can either choose to save the file or run it.
Installing Drivers
Most HP drivers will begin with easy and friendly install interfaces, that announce the intent to install the driver on your computer. The program may ask where you would like to open/save the files being installed (usually C:/Program Files/HP is the default location) and will begin the installation.
At some point, the installer will ask to verify that the printer is connected to the computer and that it is on, though sometimes the printer may need to be unconnected or turned off before installing the drivers. Once you have verified everything, the installer will locate the printer and will finish installing the driver. In some cases, you may be asked if you want to print a test page. It is always a good idea to do so to ensure that the drivers have installed correctly and that you are able to print.
Troubleshooting
Sometimes, things don't always go as planned. Issues arise in which troubleshooting needs to be done and again, if you know the issue, solving the problem is not difficult.
Driver didn't install correctly - in this case, simply try reinstalling the driver. The next step would be to try downloading the driver again, making sure that other programs that may be using the Internet are paused or stopped.
Driver installed, but printer not printing - this could entail a lot of things. The most obvious things are to make sure that the printer is on, that the printer is connected to the computer, and that there is paper in the printer itself. Check ink levels to ensure that there is enough ink to use. If all of those check out, make sure that the USB cable is working; the best way is to swap out cables. Lastly, it may be the printer. If a new printer, be sure to keep the recept in case you need to return it; if an older printer, if may be time to purchase a newer model.