Free Church Newsletter Templates for Microsoft Word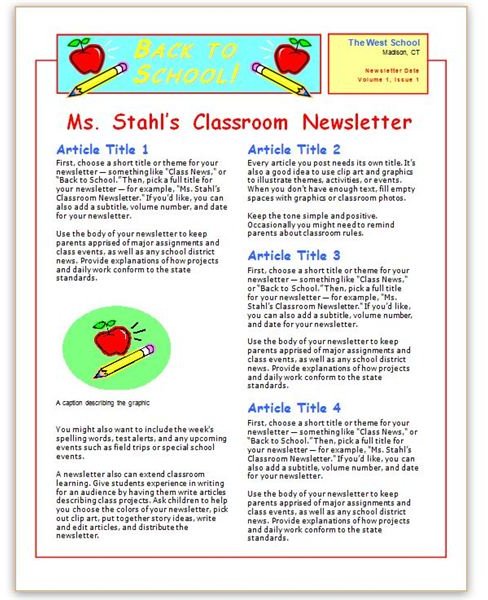 Overview
A church newsletter helps you keep your congregation up to date about everything from upcoming classes to needs in the community to the church's current budget. Even if you don't have a desktop publishing program, you can create a custom newsletter using Microsoft Word. It is difficult to find free church newsletter templates,  but you can accomplish your goal by modifying other newsletter templates. In the first part of this two-part series, you will find eight websites offering free church newsletters templates for Microsoft Word, listed in alphabetical order. In the second part, you will learn how to use one to create a custom church newsletter.
Brainy Betty
Brainy Betty offers a page full of various Microsoft Word templates. Included in these are a several newsletter templates, any of which could be modified as different Microsoft Word church templates. For instance, the Class Newsletter or School Newsletter would be ideal to use as newsletters for parents of kids attending Sunday school or VBS. You can create the Email Newsletter in Word and then send it off as an email message or attachment.
Certificate Street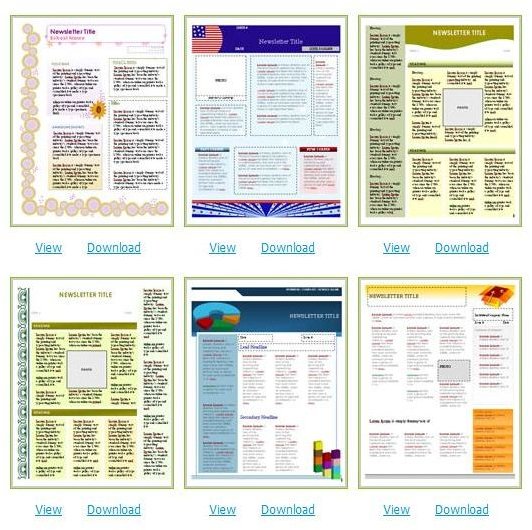 Certificate Street Newsletters
Certificate Street has two full pages of free Microsoft Word newsletter templates, each of which could be tailored to your church's needs. These templates are bright and vivid, and some have a theme that could be used for a special seasonal newsletter, such as the Patriotic Themed Newsletter or the Autumn Themed Newsletter.
Christmastime Clip Art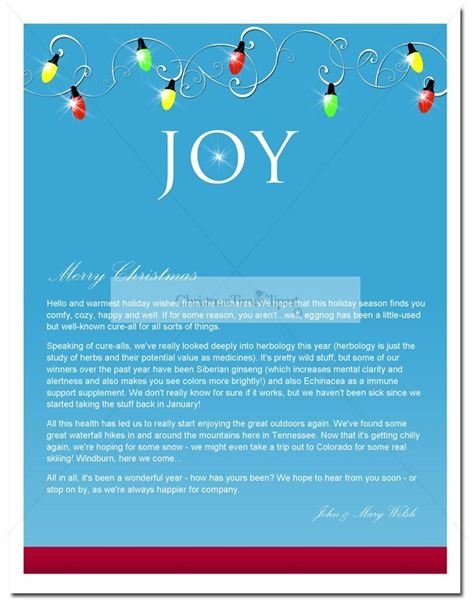 Christmastime Clip Art newsletter template
As the name denotes, Christmastime Clip Art offers a variety of clip art graphics to download and enjoy. However, they also carry a variety of templates, including three free Christmas newsletter templates that could be used as free church newsletters templates for Microsoft Word. These templates are colorful and joyous, ideal for sending out Christmas tidings.
Education World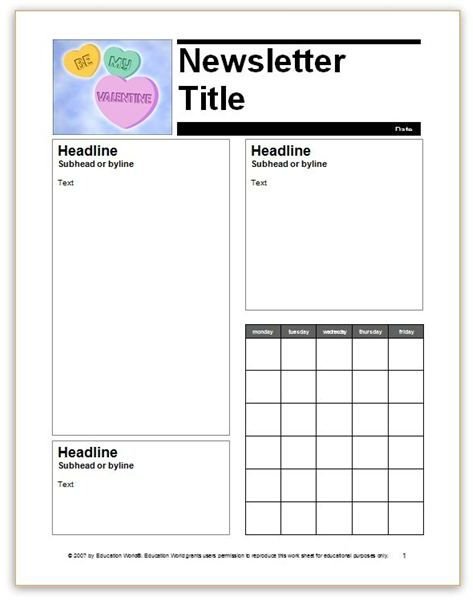 Education World newsletter template
Newsletters are beneficial for your Sunday School or VBS parents, or perhaps you have a church-run preschool or elementary school and would like to send parents a newsletter. If so, Education World has many from which to choose. There are separate templates for each month, except during the summer. They do offer templates condensing these months, as well. Each of these templates has a fitting graphic, such as candy hearts for the month of February, and a small calendar along with sections in which to type news.
Microsoft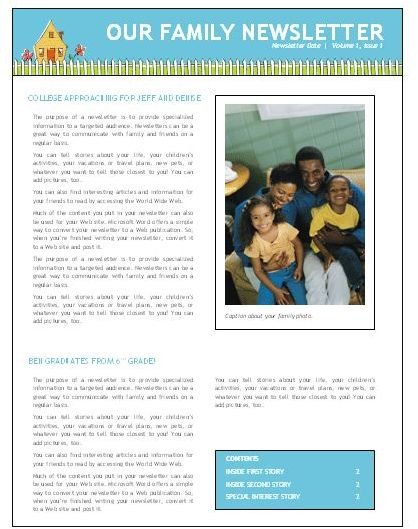 Microsoft newsletter template
This list would not be complete without mentioning the Microsoft Template website, which is replete with an array of free newsletter templates, most of which would work perfectly as a church newsletter template. For example, the Employee Newsletter template is polished and professional, allowing you to clearly provide information. The Family Newsletter template, shown here, is warm and cheery.
Powered Template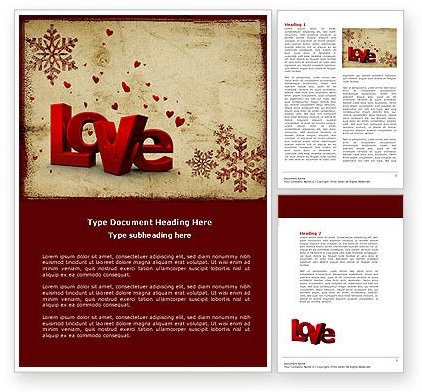 Powered Templates newsletter template
Powered Template is a professional template company that sells countless templates for a wide variety of programs. Among these are several free newsletter templates, some of which would make eye-catching church newsletter templates. While you might want to skip past the Michael Jackson and some of the other newsletter templates, many are perfectly suited for church newsletters. For instance, the Christmas Love Word template, shown here, could be used to convey Christ's love any time of year. You will be required to register with the site in order to download a free newsletter template.
Stock Layouts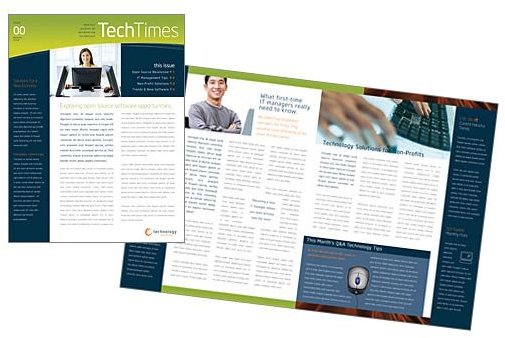 Stock Layouts newsletter template
Stock Layouts is a graphic design and production company that creates and sells numerous types of publications. As a service, they provide a handful of free templates that potential buyers can try out for a sampling of their abilities. Among these is a free newsletter template that you can download and customize for your church newsletter. This newsletter is a half-fold that prints onto 11x17 paper, so make sure that your printer has this capability. You will also be required to create a free account before you can download this template.
Sample Newsletter Templates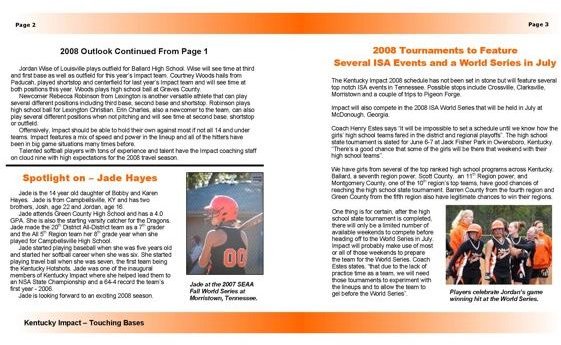 Sample Newsletter Templates
Sample Newsletter Templates presents three different newsletter templates that could be adapted to create church newsletters. The layouts and color schemes are basic yet professional in appearance, and easy to work with. They can be printed on to legal size (8 1/2 x 14) paper and then folded to create a four-page newsletter.
Making a Newsletter
Be sure to check out the second article in this series to learn the steps to create your own, custom church newsletter in Word using your chosen template.
This post is part of the series: Microsoft Word Church Newsletters
Need to know how to make a church newsletter? This series will show you where to find free newsletter templates and then walk you through the steps of creating a church newsletter in Microsoft Word.