Everything You Need to Know About Using Outlook Express Email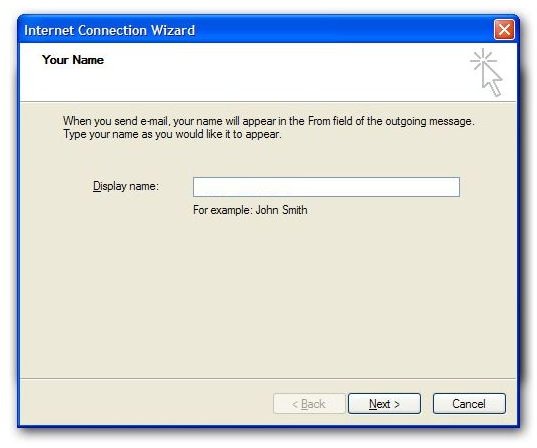 What Is Outlook Express?
Before beginning, it is helpful to understand what Outlook Express is. Outlook Express is an email and newsreader client that was included with Internet Explorer versions 4.0 through 6.0 and came installed on several Windows verions, such as Windows XP. Although Outlook Express has been succeeded by Windows Mail and Windows Live Mail, many users still enjoy this application. Learn all about using Outlook Express email.
Setting Up Outlook Express Email
Before you can begin using Outlook Express email, you need to set up your account. Outlook Express is compatible with many web-based email accounts, such as those assigned by Internet service providers. There are many free email services that you can use with Outlook Express as well.
Setting up Outlook Express is quite straightforward. Start Outlook Express by clicking the icon on your taskbar or desktop, or from your Programs list. Go to the Tools menu and click Accounts. Click the Add button to start the Internet Connection Wizard. Simply follow the steps in the wizard to complete the initial setup and begin using your Outlook Express email client.
You can then configure your Outlook Express account for maximum security. Access these settings from the Tools menu by selecting Options.
Customize Outlook Express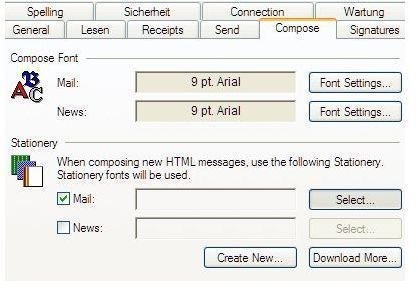 Once you have configured your Outlook Express email client, you can personalize it to suit your tastes. One way to do so is to change the appearance using skins for Outlook Express. Applying a skin will change the appearance of your Outlook Express interface.
Outlook Express allows you to use stationery to customize your email messages, as well. You can apply default stationery for all of your email messages in just a few steps. Start Outlook Express. Go to the Tools menu and select Options. Go to the Compose tab of the Options dialog box and click Stationery. Select the Mail check box in the Stationery section and click the Select button. Choose the stationery you want to apply and click OK.
If you want to change your stationery and your font, you can apply a theme to your Outlook Express email account.
Go to the next page to learn about backing up, moving and otherwise using your Outlook Express account.
Tips for Using Outlook Express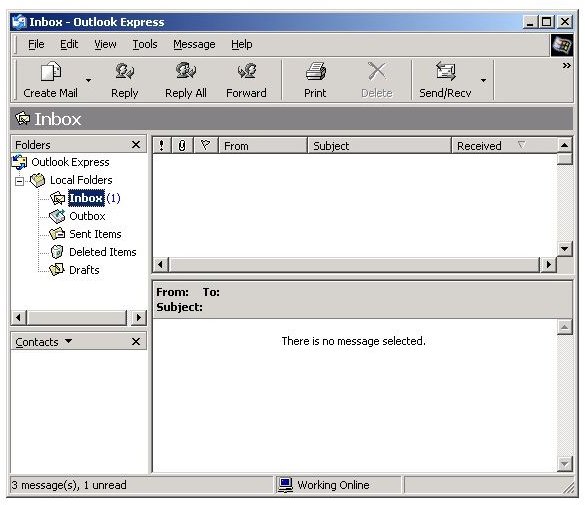 Outlook Express is an intuitive email client. Once you begin working in it, you will find that it is quite simple to use. Most of the commonly used commands, tools and features are available on the main toolbar. You can quickly create, send, read, forward and reply to email messages.
It has other features that can simplify your work as well. For instance, you can usually retrieve a deleted email message, which can be a lifesaver when you accidentally delete an email. There are numerous ways to recover lost or missing email messages, as well.
Backup or Move Outlook Express
Backing up your Outlook Express files is important if you wish to protect those files from computer crashes or move them to another computer. In order to do so, though, you will first need to locate Outlook Express files and folders. This location may vary, depending on the version of Windows you are using and whether you have designated a location for these files that is different from the original default location.
Once you have located the files, you can back up your Outlook Express data as desired. You have several options in this regard. In fact, you are able to back up the address book, your email messages and even your Outlook Express Internet account settings. These options allow you to customize your backup to suit your specific needs.
If you are migrating to Microsoft Outlook from an Outlook Express email account or vice versa, it may interest you to know that the two applications are highly compatible. You can easily import and export contacts between Outlook and Outlook Express, which can save you a great deal of time and trouble.
Finally, if you change computers and still have Outlook Express or another compatible email client, you do not need to worry about losing all of your saved email messages as you can move emails from Outlook Express to a new computer.